This recipe is great for either cold or melt style sandwiches. I then use any of the leftover salad as filling for enchiladas.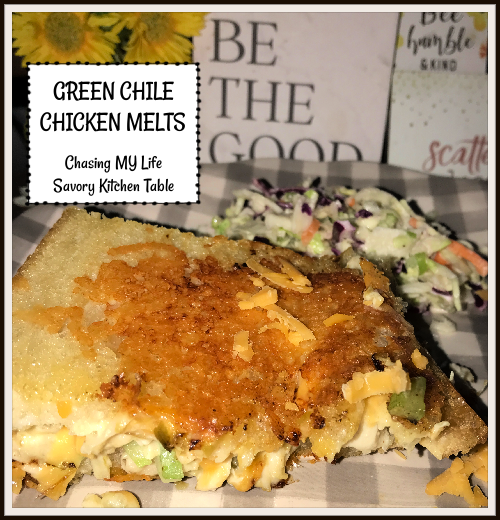 CHICKEN SALAD for plain or melt SANDWICHES
4 cups FINELY chopped rotisserie chicken
3/4 cup FINELY chopped celery
1/2 cup FINELY chopped green/spring onions
1/2 cup mayonnaise
1 tablespoon apple cider vinegar
3 tablespoons sweet pickle relish, drained
FRESH ground sea salt and black pepper, to taste
Sliced white American cheese or shredded medium cheddar (optional)
Whisk mayonnaise together with the vinegar.

Season to taste with FRESH ground sea salt and black pepper.

Fold in pickle relish, celery and onions until well blended.

Add chicken, stirring until well blended.

Chill until ready to serve or prepare melt sandwiches. Butter outsides of sourdough bread.

Arrange cheese on bottom slice.

Top with chicken salad followed by more cheese.

Add top buttered piece of bread and press down slightly.

Grill over medium heat on pancake griddle.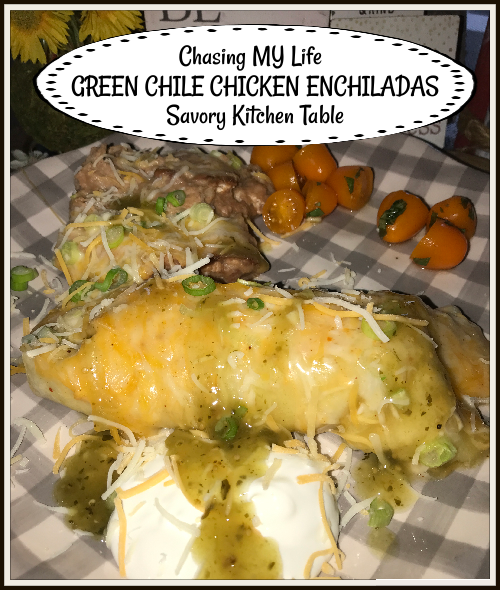 GREEN CHILE CHICKEN ENCHILADAS
flour tortillas
sour cream
shredded taco blend cheese
green enchilada sauce
minced green onions
Preheat oven to 350°.

Lightly spray baking dish with non stick cooking spray.

Spread a thin layer of sour cream over each tortilla.

Sprinkle a bit of cheese over each tortilla.

Add chicken salad to one third of the tortilla, roll up and place in baking dish.

Top with enchilada sauce and shredded cheese.

Bake 30-45 minutes until heated through.

Sprinkle with green onions and serve.