Be sure to join us for Happy Homemaker Monday and link up with our host, Sandra at Diary of a Stay at Home Mom

I had a busy and productive weekend despite the heatwave that descended on us this past week. Yesterday I volunteered at the Eagles cooking and serving brunch for new members and brainstorming with a friend on some new recipe ideas. I also got some indoor chores accomplished.

I hate to be the bearer of this news, but we are officially at the midway mark for 2022 and Christmas is only 181 days from Christmas. Which also means we're only 187 days from the new year, 2023.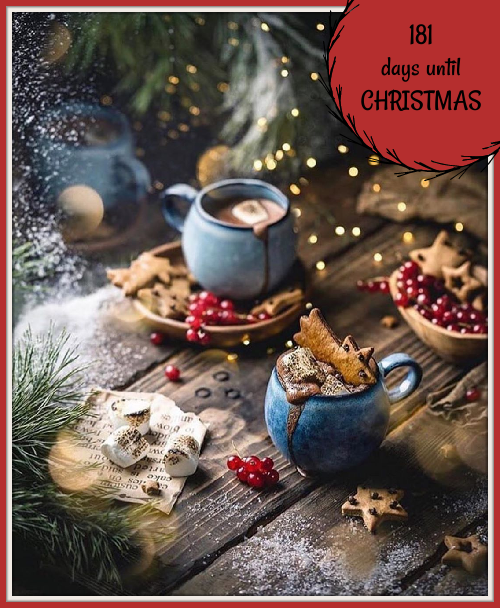 We began a heatwave over the weekend and while it isn't as horrible as so many others are experiencing everywhere else in the country and the world or as bad as the southern California desert when I was a kid, it did happen literally overnight for us! Last weekend I needed a jacket when we went to dinner with our niece and her boyfriend. We went from early spring type temperatures to summer temperatures hitting triple digits yesterday in literally just days. We're slated for the low to mid 90's with lots of sunshine yet today and then it will incrementally drop back into the 70's by next weekend. At least there's no humidity to speak of. 😀

Mt heart hurts. 🙁 I don't normally get political in these posts. I'm all about personal space and people doing what is right for themselves.
Personally, I DO NOT believe in abortion, BUT it is NOT my place to decide what is right for anyone else and in what instance! You can be both PRO LIFE and PRO CHOICE. So I don't think the government (federal or state) having the control to make that decision for them is a good thing either. It's a personal choice between a woman, her family and her doctor – there are too many gray areas…. We do not live in other people's lives or bodies. I have enough trouble making the right decisions for myself… As a woman I can see the potential for so many other issues that women have been fighting against for so many years…
But! No matter your religious, moral or ethical beliefs… This isn't ONLY about abortion…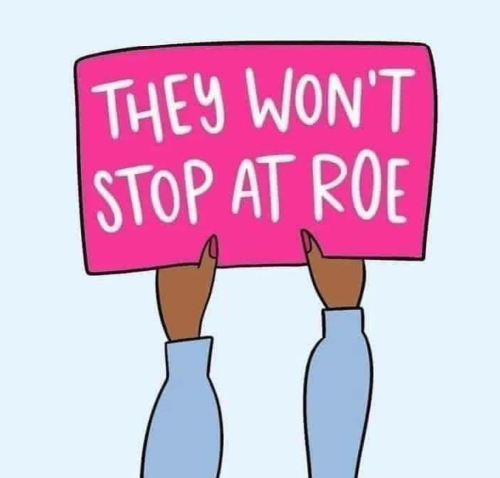 Government control over personal rights and how you act/react on YOUR PERSONAL religious, moral or ethical beliefs… The biggest point to be had in the events from this week is that this is only the beginning of an agenda and that it opens MANY, MANY doors… doors that COULD send us spiraling backwards in society on soooooooooo many levels.
Between the political upheaval, COVID, earthquakes, floods, massive heat waves, spiraling economy and inflation… I PRAY we see relief from all of these things, but more importantly that people wake up and realize that we are NOT in control here and need to act accordingly… As I said, my heart just hurts 🙁

You guessed it 😀 … Hot water and peach yogurt.

THIS WEEK'S TO DO LIST, PROJECTS & APPOINTMENTS


LAUNDRY & CLEANING

Finished the laundry over the ungodly hot weekend while staying indoors.



GROCERIES & ERRANDS

I have a small list for this week, but will work it in with a doctor appointment this afternoon. I also have a painting class Saturday afternoon and have convinced hubby to tag along and do a date night.



PAPERWORK, PHONE CALLS & PROJECTS

I need to update the quarterly follow-up for the yearly list I'm doing along with Jean to post on Friday. I'm finishing up a few pieces of correspondence that need followed up on also.



RECIPE RESEARCH & MENU PLANNING

Menus are done through July, but would like to find some fresh salads and new dressings/vinaigrettes for August.

WHAT'S ON THE DVR/TV


NETFLIX

Maze Runner – The Cure

DISNEY+

Doctor Strange Multiverse, FREE GUY with Ryan Reynolds

CABLE NASCAR races, Cooking Shows, The Haunting and a

REALLY

old black and white called Down Three Dark Streets with Broderick Crawford and HIGH SIERRA with Humphrey Bogart and Ida Lupino

I finished the River's End series and am reading Last Known Contact by the same author. I'm really enjoying her.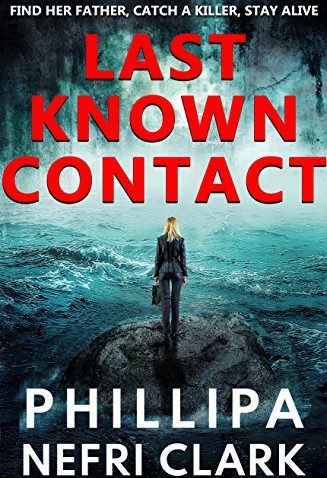 There are many photos I could post here, but today is and always will be a tough day for me as it is the anniversary of my dad's death. He was gone WAY TOO young and has been for WAY TOO long now 🙁 so instead I'm posting this old favorite of mine that was taking many years before I was even born.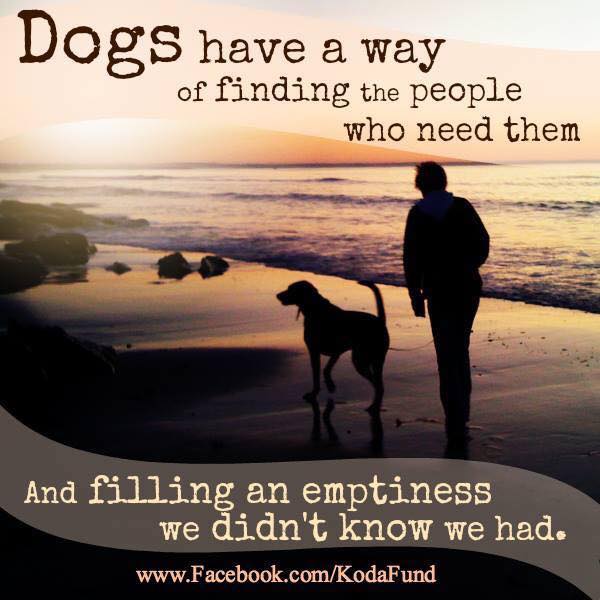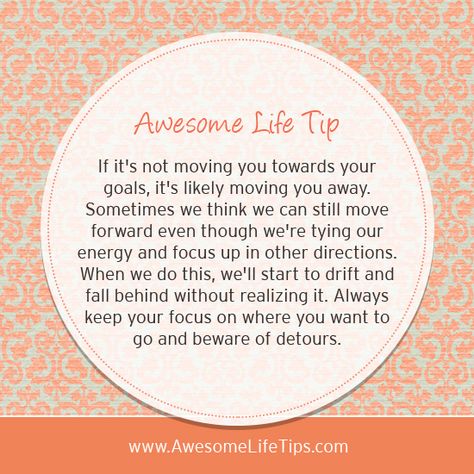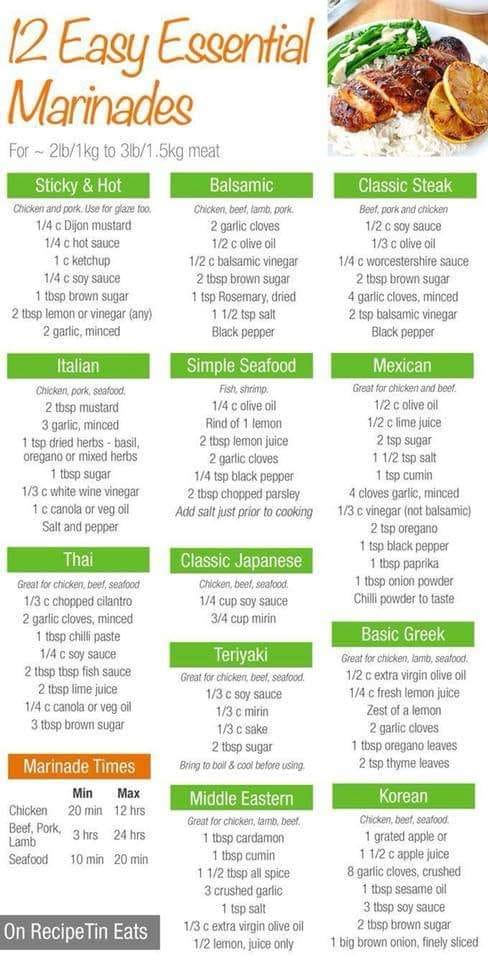 ENCHILADAS SUIZA


BBQ CHICKEN & CORN SALSA SLAW


C.O.R.N. CLEAN OUT REFRIGERATOR NIGHT




CHILI & CORNBREAD

CHICKEN COBB SALAD & TWISTY ROLLS


C.O.R.N. CLEAN OUT REFRIGERATOR NIGHT




 

BUFFALO CHICKEN MEATBALLS & HOT SLAW


BROWNIES?

OVEN BAKED CHICKEN & RICE with GRAVY

CILANTRO LIME CHICKEN THIGHS
BBQ MEATBALLS & BACON CHEDDAR BAKED POTATOES

TEX MEX BACON CHEESEBURGER BAKE

GARLIC BUTTER CHICKEN

SHEET PAN SWEET & SPICY BBQ CHICKEN

WINE MARINATED FROZEN GRAPES
TOMATO CUCUMBER SALAD