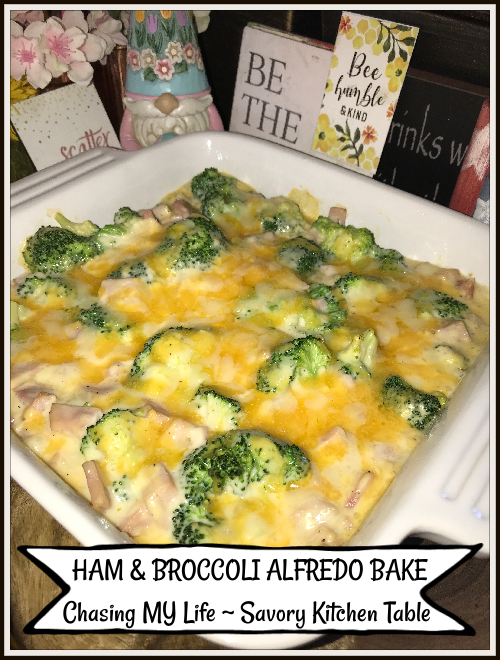 HAM & BROCCOLI ALFREDO BAKE
12 cups broccoli florets
1 1/2 cups shredded Fontina or baby swiss cheese
FRESH ground sea salt and black pepper
1/2 pound country ham, FINELY diced
1 tablespoon Frank's hot sauce
1 jar Alfredo sauce or preferably homemade
2-3 cups al dent noodles or pasta, prepare al dente
1 tablespoon FRESH chopped tarragon
1/2 cup FRENCH'S crispy onion rings
Preheat oven to 350°.

Coat 2 quart baking dish with non-stick cooking spray.

Bring a large pot of salted water to a boil.

Add broccoli florets 1-2 minutes until starting to soften.

Drain broccoli and set aside.

In a large mixing bowl toss fold together the ham pieces, hot sauce, alfredo sauce, tarragon, 1/2 cup of cheese and broccoli.

Arrange ham mixture in baking dish.

Bake 15-20 minutes until hot and bubbly.

Sprinkle remaining cheese and the crispy onion rings over top, baking 5-7 minutes more until cheese is melted and crispy.

Let stand 5 minutes before serving.