It's Monday, AGAIN and ALREADY! Seems like the weeks are flying by. Didn't we just have Christmas? I hope you had a great weekend and fun with the SuperBowl.  Being so close to the actual event, we didn't leave the house for several days before.  The last time I was out was Friday morning and there were ALREADY some WILD and LARGE tailgating parties going on making traffic a nightmare. We went to a specific bakery last Wednesday and ended up in HUGE traffic.  Little did we know the FALCONS were staying in the Westin Hotel around the corner. That was when we decided to stay home for a few days!
My team made it to, but not through the playoffs so the Falcons are who I was rooting for this year, unfortunately they failed in overtime – so many records set and broken this year! We grilled some hamburgers, made a salad and snuggled in for the game. I did not know that Luke Bryan was going to open with the National Anthem, but was glad since he's one of my favorites.
I watch the SuperBowl as much for the commercials as the game most years.  I actually kept track yesterday of my "new" commercial favorites:
I also thought Lady GAGA did a great interesting performance during Pepsi's halftime performance. Loved the round keyboard. I also loved her hello to her mom and dad.
OUTSIDE MY WINDOW & THE WEATHER OUTSIDE
It has been gray and dreary the past few days, but at least we got a little rain yesterday and this morning.  I don't seem to mind gray and dreary when it's accompanied by rain.  We are supposed to warm up during the daytime this week too.
I haven't been a breakfast eater for most my life even though I know better.  I've been trying to get better about it so today I'm having coffee and a scrambled egg with toast.
AS I LOOK AROUND THE HOUSE
I'm happy with almost all of it.  We did have a MAJOR problem with the contractor hired to refinish the master shower with porcelain tile paint last Friday and Saturday.  It was supposed to be a 1 day job, that he turned into 2 and then didn't even finish because of a miscommunication on HIS part despite the exact verbiage HE used on HIS estimate. He now claims that "Refinish Tile walls" means to clean up after he removed the old finish. Now we're trying to get a "REAL" tile guy in to finish the job.  Don't know yet, but figure it will end up costing us double in the end.  The estimate/contract are specific enough that we could win a case against him, but it isn't worth the time to fight and in the end the work still needs to be completed. So far every CONTRACTOR we've experienced here is like your worst nightmare from the TV commercials.
WEEKLY TO DO LIST & HOUSE PROJECTS
MONDAY 2/6
some phone calls and appointments.
Vacuuming
Mopping
Laundry
TUESDAY 2/7
finally get the sand ordered for leveling the backyard. Hoping to have it delivered on Friday so we can get it accomplished over the weekend.
work on the Studio has been SLOW, just not enough space to work in since I had give up the closet to storage and some of the wall space to furniture from the spare bedroom so I get frustrated and walk away.  Eventually, LOL probably the next house, though I will keep plugging away and I will get it handled.
EBAY
WEDNESDAY 2/8
Re-take on last week's celebratory lunch.  Last week's try was just plain awful.  It started with showing up at one of our favorite restaurants to find it was completely gutted and gone and then the whole day went downhill from there so we're going to try again this week. We're thinking of maybe going to the zoo while the weather is nice or the Natural History Museum if it's raining.
THURSDAY 2/9
Grocery Shopping
Some more EBAY
FRIDAY 2/10
COOKING & BAKING a few new recipes
SATURDAY 2/11
SUNDAY 2/12
CURRENTLY READING & TELEVISION / DVR
BIG BANG THEORY                                      *NCIS, NCIS LA, NCIS NEW ORLEANS
CHICAGO MED, PD, FIRE                           * PURE GENIUS
WHEN CALLS THE HEART                         * GRIMM
BLUE BLOODS                                                * BONES
THIS IS US                                                        * SCORPION
THE MAN IN THE HIGH CASTLE             * GOLIATH
DESIGNATED SURVIVOR                           * BULL
MADAM SECRETARY                                   * Z-NATION
ETC……. I'm sure I forgot a few… Thank goodness for DVR's!
I'm starting to go through the bookcase and pack a few things up, but I'm saving out some favorites with bookmarked recipes for making soon as well as a few new reads.
MENU PLANS FOR THE WEEK
MONDAY

TUESDAY

WEDNESDAY

THURSDAY

FRIDAY

SATURDAY

SUNDAY

BREAKFAST

CARAMEL CINNAMON APPLE FRENCH TOAST


LUNCH

DINNER

C.O.R.N.


DESSERT

 

CHOCOLATE PEANUT BUTTER VOLCANO CAKES
SUCCESSFUL RECIPES and their links FROM LAST WEEK
LEMON MARSALA CHICKEN & SHRIMP with ARTICHOKES (recipe this week)
RECIPE FINDS TO TRY LATER – I'm also going through and taking new pictures as I merge the old blog with the new website.

Peach Crisp ~ Country Style                                              *Steak Tips with Red Wine Pan Sauce
Salted Caramel Bars                                                            *Slow Cooker BBQ Steak Tips
Cherry Pineapple Upside Down Cake                              *Asian Braised Short Ribs – Slow Cooker
Butter Caramel Dip                                                              *Roasted Lemon Chicken
Slow Cooker Green Beans                                                  *Chicken Imperial
Bacon Wrapped Apple Chicken                                        *Salmon with Pineapple Salsa
Slow Cooker Chicken Pot Pie                                             *French Onion Soup for Two
Beef, Barley Mushroom soup                                            *Country Pork Stew
Apricot Pork Tenderloin                                                     *Brussels Sprouts Salads
Butterscotch Fruit Dip                                                        *Chocolate Martinis
Red, White and Blue Meatballs                                         *Pink Velvet Cake
Cheesy Bacon Dip                                                                *Cream of Chicken Soup
BBQ Peach Chicken Wings                                                *Cheesy Hash Browns
Ham and Egg Grits
HEALTH & BEAUTY TIPS
HOMEMAKING/COOKING TIP
FAVORITE PHOTO FROM THE CAMERA – NOT THIS WEEK

This is what the contractor left us with claiming the job was done. Thank goodness we have a second shower until we can get a new contractor in to do the job properly.
INSPIRATION
Be sure to link up with Sandra at Diary of a Stay at Home Mom for Happy homemaker Monday and with Laura at I'm an Organizing Junkie for Menu Plan Monday.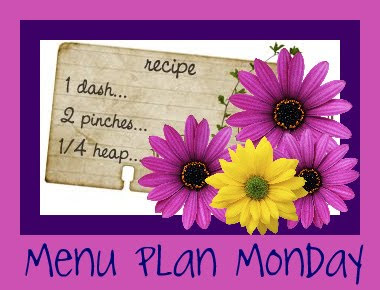 Save
Save
Save
Save
Save
Save
Save
Save
Save
Save
Save
Save
Save
Save
Save
Save