I hope you all had a wonderful week and weekend FULL of  blessings and fun with your family and friends. My week was full of doctor appointments and errands, but all and all worth it as we move closer to a diagnosis and health plan.  So far, I LOVE all my new doctors.  I see one more new one later today and have 2 more big tests later this week.  Once all the test results are on they can all get together with a plan of action to make me better.
OUTSIDE MY WINDOW & THE WEATHER OUTSIDE
Last week was EXTREMELY pleasant and in the high 60's with tons of sunshine and a cool breeze.  I don't think this week will be the same as they are predicting mid 80's and higher humidity.  So far this morning, not so bad, but we'll see.
ON THE BREAKFAST PLATE
I haven't been very hungry in the mornings, but am trying to keep with the menu plan.  This morning is peach yogurt and coffee.
AS I LOOK AROUND THE HOUSE
I'm pretty happy with it.  With spring approaching I am having to vacuum daily LOL as the black lab just doesn't want to wear his winter coat any longer, not that we had a winter to begin with.
WEEKLY TO DO LIST & HOUSE PROJECTS
Dr. appointments
Vacuuming
Laundry
EBAY
Paint touch up in  few places
Grout touch up in a few places
Water Plants
CURRENTLY READING & TELEVISION / DVR
Still trying a few of the newer shows.  I just can't get a feeling for the new cable and TV scheduling and it leaves me a bit unsure of what I want to watch.  I'm still reading Jana Deleon books.  I've been intrigued by her Bayou mystery types.
KITCHEN REVIEWS

I LOVE my new Indigo True Bamboo cutting board.  I'd been looking for a smaller one (8×13) with a juice catch for resting and cutting meats so I didn't need drag out my large Pampered chef one all the time.  THIS BOARD IS A DREAM! It is also the perfect size for small roasts and cuts of meat. PLUS it was on sale for half price!
MENU PLANS FOR THE WEEK
| | | | | | | | |
| --- | --- | --- | --- | --- | --- | --- | --- |
| | MONDAY | TUESDAY | WEDNESDAY | THURSDAY | FRIDAY | SATURDAY | SUNDAY |
| BREAKFAST | | | ENSURE CLEAR | | | | |
| LUNCH | | | | | | | |
| DINNER | | | | | SOMETHING ON THE GRILL | SEAFOOD SALAD | |
| DESSERT | | | | | | | |
SUCCESSFUL RECIPES and their links FROM LAST WEEK
RECIPE FINDS TO TRY LATER
CHEESEBURGER LASAGNA
BBQ CHICKEN LASAGNA
SEAFOOD LASAGNA
CARAMEL BANANA CREAM PIE
BALSAMIC GLAZED CHICKEN
HEALTH & BEAUTY TIPS
HOMEMAKING/COOKING TIP
ON MY MIND
More on this eventually, but for now, this says it all. I'm really hurt and betrayed that I'm seeing a blood relative's true colors ESPECIALLY after doing so much for them AND while I'm so sick.
FAVORITE PHOTO FROM THE CAMERA
LOL Somehow I let the battery run down on the camera so this category is empty this week.
INSPIRATION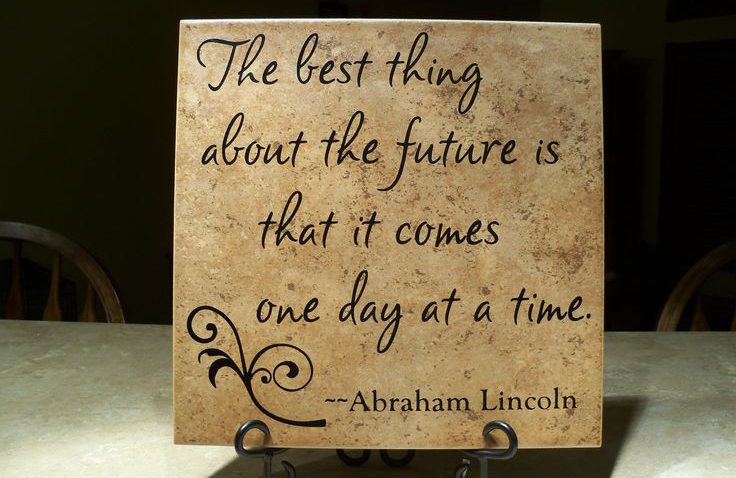 Be sure to link up with Sandra at Diary of a Stay at Home Mom for Happy homemaker Monday and with Laura at I'm an Organizing Junkie for Menu Plan Monday.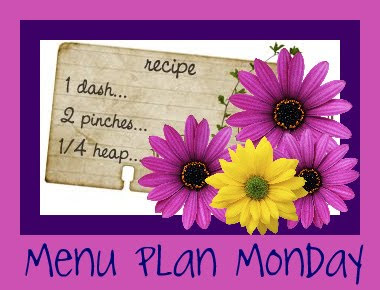 Save
Save
Save
Save
Save
Save
Save