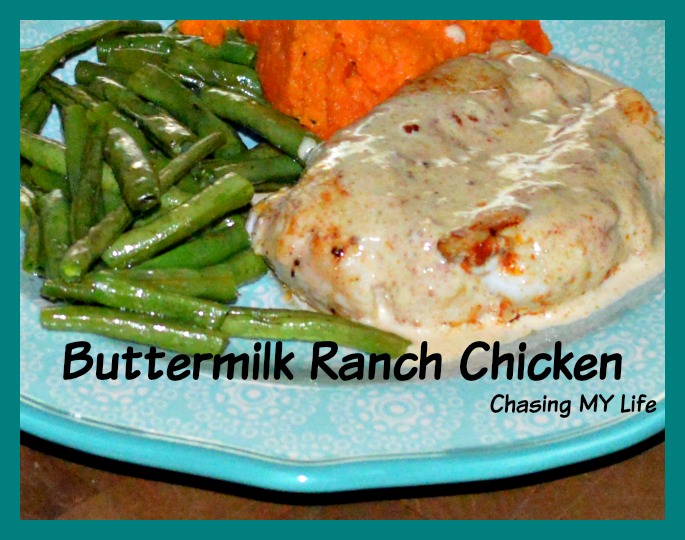 BUTTERMILK RANCH CHICKEN
2 boneless chicken breast
1 tablespoon butter
1 tablespoon avocado oil
1 + 1 teaspoons Hidden Valley Ranch dressing powder
1/2 cup heavy whipping cream
Heat avocado oil over medium high heat in a non stick skillet.
Sprinkle 1 teaspoon of the Ranch seasoning on both sides of chicken.
Add chicken to pan, searing for 5-6 minutes per side until cooked through.
Transfer to a plate and keep warm with foil.
DO NOT wipe the pan clean.
Add butter to man.
Once butter is melted add the remaining Ranch seasoning and cream, whisking until smooth.
Bring to a simmer, stirring frequently until thick enough to coat your spoon, 4-5 minutes.
Plate chicken and top with sauce.
Save
NOTE: I served it with mashed carrots for this picture, but hubby much prefers it with mashed potatoes and I have to agree with hum