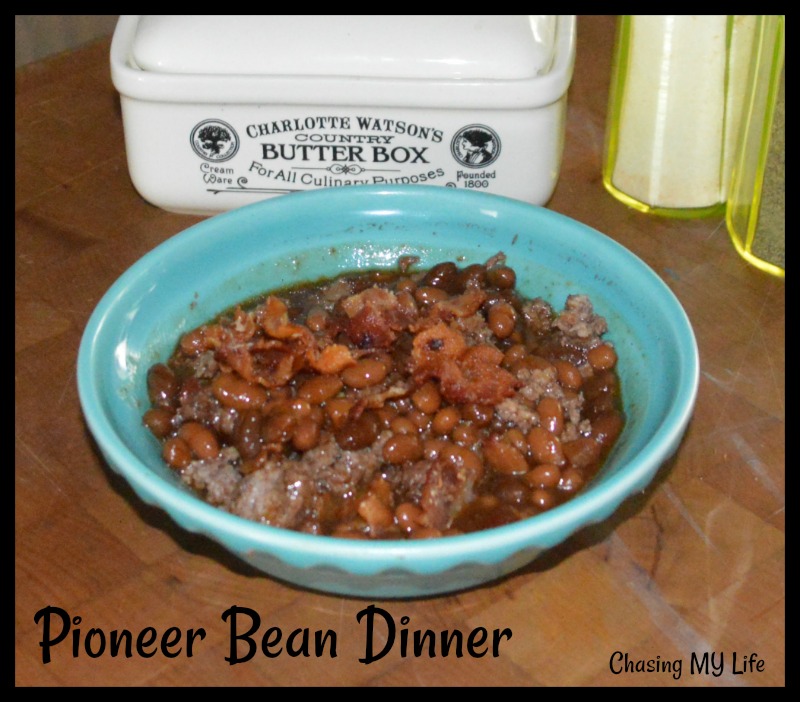 PIONEER BEAN DINNER
1/2 pound ground chuck, browned and drained
1/2 pound bacon, crisply fried and crumbled
1 small onion, chopped small
1/4 cup sugar
1/4 cup brown sugar
1/8 cup Country Bob's All Purpose Sauce*
1 tablespoon molasses
16 ounces pork and beans
16 ounces black beans
Preheat oven to 350°.
Combine everything into a greased 9×9 baking dish.
Bake for 45-60 minutes.
NOTE 1: *A-1 works also
NOTE 2: This recipe works really well in a slow cooker all day also.