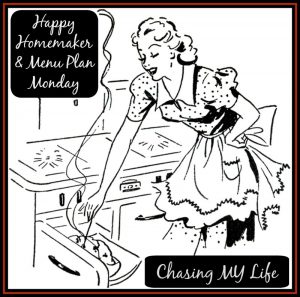 I have been REALLY under the weather.  I thought it was just a sinus/allergy thing, but it turned out I have Pneumonia and Pancreatitis.  I am so ready to be healthy again! But, it looks like we're just starting the next round of diagnosis testing to find the definitive source of my issues after I get over the pneumonia.
So, I've been under hubby induced house arrest while I fought off the high fever (which finally happened late Saturday night when it finally dipped under 100°) and got some antibiotics and such into me.  Hubby has been taking really good care of me, he makes the BEST scrambled eggs which is about all I have been able to tolerate while my throat was also so swollen.  I think I sat on the couch more in the past week than in the past year.  Now he was really glad that while all I wanted was scrambled eggs and such that he could eat "GUY" food like Kraft mac & cheese and hot dogs.
OUTSIDE MY WINDOW & THE WEATHER OUTSIDE
I think this has become my stock answer as we move deeper into summer. It is VERY warm (mid to high 90's), high dew points (75+), high lows (75+) and VERY humid (80%+) with lots of cloud cover and a threat of thunderstorms all week as a tropical storm is forming. After all, it is June on the Gulf Coast of Texas so not much changes – HOT, HUMID and OPPRESSIVE – HURRICANE SEASON PREVAILS.
ON THE BREAKFAST PLATE
Scrambled eggs and Green Tea
AS I LOOK AROUND THE HOUSE
It's a wreck! I haven't done anything since I got sick last Tuesday so have tons to do, but it will wait another day or two.
WEEKLY TO DO LIST & HOUSE PROJECTS
LAUNDRY

… just a couple loads – hubby did keep this up for me while I was down.


LIVING AREAS

… what a wreck – lots of dusting, vacuuming and tidying to do.

KITCHEN

… total wreck – hubby tries, but it needs a deep clean.


STUDIO

… it also needs a deep clean, but I am making progress on the ebay elimination pile.


YARD

… nothing this week YAY since it's way too hot to be out there!


BLOG

… some recipe updating and planing for future posts.  I'm adding a "WHY HIS RECIPE WORKS" section to my new recipes like they do in America's Test Kitchen. I'm even thinking ahead to BLOGMAS 2017 and making some vague Christmas plans as we are not sure where we will be exactly, but do know we are changing a few things for a more home style Christmas.
CURRENTLY READING & TELEVISION / DVR

I've cleaned out most ALL cooking shows, lifetime movies and Hall mark shows while sick. I'm trying a few new shows on NetFlix and Amazon Prime. We have FINALLY started watching The Walking Dead!  We are just not sure how that hasn't happened before now.
I did finally get through my stack of magazines while I was laying around.
SUPERHUMAN
AMERICA'S GOT TALENT
WORLD OF DANCE
DATE MY DAD
GREAT AMERICAN BRITISH BAKING SHOW
MASTER CHEF
THE "F" WORD
CRAFTS / PROJECTS
I'm updating our address book and password books into new books and really cleaning out! It was the one thing hubby would "allow" me to do sitting still and actually didn't make me feel worse.
MENU PLANS FOR THE WEEK
I have high hopes for enough energy to cook this week, but only each day will truly tell.  I may be taking last week's menu as well as this week's menu and recycling them into July. Fortunately I did have a couple recipes ready to post so it looks like I actually did something last week (SHHH, I won't tell if you don't.)
| | | | | | | | |
| --- | --- | --- | --- | --- | --- | --- | --- |
| | MONDAY | TUESDAY | WEDNESDAY | THURSDAY | FRIDAY | SATURDAY | SUNDAY |
| BREAKFAST | FRUIT & COFFEE | SCRAMBLED EGGS | | FRUIT & COFFEE | SCRAMBLED EGGS | QUICHE LORRAINE | WAFFLES |
| LUNCH | | ?? | MEAT ROLL-UPS | | | C.O.R.N. | |
| DINNER | PORK CHOPS with SWEET SOY GLAZE and SCALLION SESAME RICE | BACON WRAPPED APPLE CHICKEN | CRAB and CORN CAKES with LIME SOUR CREAM | FONTINA STUFFED PORK CHOPS | PORK TOMATILLO STEW and TORTILLAS | CILANTRO LIME CHICKEN | BAKED HAM with ORANGE SAUCE |
| DESSERT | | | | | | | |
SUCCESSFUL RECIPE LINKS FROM LAST WEEK
HEALTH & BEAUTY TIPS
Having just traveled I really wish I'd seen this first one BEFORE we went. It's a GREAT idea!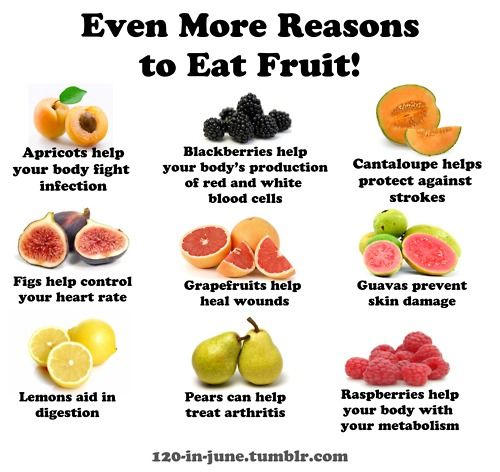 HOMEMAKING/COOKING TIP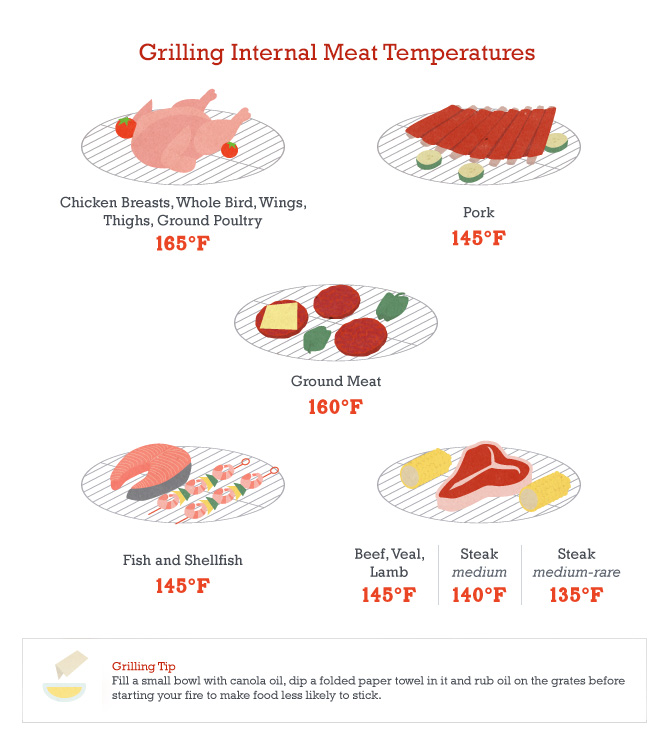 ON MY MIND / THINGS THAT ARE MAKING ME HAPPY

I ask myself why did this happen this way? Repeatedly!  Even our lawyer asked what was he (my uncle) thinking?  This was supposed to be a simple transaction to help family.  He held ALL the cards and paperwork necessary to make it go smoothly.  LITERALLY! He held ALL the necessary pieces for EVERYTHING to fall into place, but yet he went from toasting his wonderful niece and her husband for coming to help save him from this holy hell at a family dinner to sending me a text telling me to feel better and thanking me for providing him with some information he needed to suing us for doing nothing to aid him or the property in our time here.
Obviously some undue influence (disease, new girlfriend, etc..) is affecting his ability to think clearly. In the end his wrongfully suing us brought to light his own issues that would have left us with thousands of dollars more of encumbrances and mulyiple ensuing legal battles done by his actions had we followed the simple plan he had originally laid out, not to mention he had done the paperwork when gramps died and it was filed in the wrong county and such.
This could have taken years to straighten out.  Hiring a lawyer cost us A LOT, but saved us more in the long run probably. In the end is being an ass was a blessing.
I'm working on my latest update post on this horrific house.  It should post later this week as I'm still filing in the middle of narrative, but here is the beginning to give you a feel for where this is going:
…"We were on day 500 and still finding things to donate and un-clutter from our lives as we struggled to finally finish this horrific rehab project. Unfortunately, on day 476 as I was planning the BIG day 500 post, we received some distressing news. I was going to go ahead and do a follow up post, but was so emotionally distraught from the frustration and hurt of my uncle's contentious betrayal with that news, not to mention that we were now about to be embroiled in a legal battle, so felt it best to wait and not say anything until after it was over. Well, it's pretty much over, at least legally. The very definition of those two words (contentious and betrayal) sums up who my uncle has become.  Needless to say these attitudes do not go together well with good family relations.

Betrayal is the breaking or violation of a presumptive contract, trust, or confidence which produces moral and psychological conflict within a relationship among individuals. Often betrayal is a complete break from previously decided upon or presumed norms by one party from the others. Someone who betrays others is commonly called a traitor or betrayer. In this case the betrayal actually borders on being defrauded or swindled since we were NEVER told the true depth of the situation. He glossed over ALL the important parts making them non-issues when they were HUGE issues in actuality.
Contentious is the likelihood of an argument or vexing issue being at the root of your problem.  In our case my caustic, toxic, self-centered uncle has become the actual issue complicated by what appears to be medical issues that are being NOT being diagnosed or dealt with.
…I am so thankful that I have kept an active chronicle of descriptions, hourly work logs and pictures of our work (so were the lawyers), Chronicles of My Misguided Cousin Beth, Life in Remodel and Rehabbing Grams and Gramps House. No matter which category you choose, it all adds up to A House from Hell!…
He recently told my mom what a deal he gave us on this house.  Evidently his idea of a "deal" uses his family and THEIR money to his benefit and then he kicks them while they are down."  Personally, I have NO USE for anyone, let alone family who uses ANYONE and basically steals everything from them, but especially from the family who is helping you and you are supposed to be helping too. The mere fact that he calls my mom just to chat like he isn't screwing her little girl takes a lot of balls! He will have to answer to God for what he has done and I KNOW Karma will be knocking on his door VERY soon.  You don't treat people like crap without it coming back to haunt you. I don't even need to witness the KARMA EXPLOSION to know it will be HUGE.

The house is done, the legal battle is done and so are we! In the end we're still on the hook for $70,000 more than we should be for the whole project, but at least we can sell, not even beginning to break even and move on to begin again, but know that we did the right thing to help family, even if they are unappreciative.
…For the past several months he has been jumping up and down like a child throwing a tantrum DEMANDING that we close this transaction immediately. We stuck to our guns as he had yet to satisfy the liens and such.  We refused to sign anything or invest anymore monies in this property without him making things right with HIS creditors.  For some reason even now he believes he has been right all along and that we have NOT done anything to better the house or HIS situation.  I never even factored in all the days I worked 10-12 hours on the house, took a quick shower and then spent 4-5 hours at night sitting with my aunt so he could get out and do what he wanted.  AND he will be getting a bill for the first 1050 hours that dealt only with cleaning out the property from the vermin infested mess it was…
INSPIRATION
This seemed like the best quote for this week.
Be sure to link up with Sandra at Diary of a Stay at Home Mom for Happy homemaker Monday and with Laura at I'm an Organizing Junkie for Menu Plan Monday.
Save
Save
Save
Save
Save
Save
Save
Save
Save
Save
Save
Save
Save
Save
Save
Save
Save
Save
Save