WHY IT WORKS: Classic crab cakes, but with a TEX-MEX flair by adding the corn, hot sauce, red pepper and cilantro with the lime sour cream to the mix.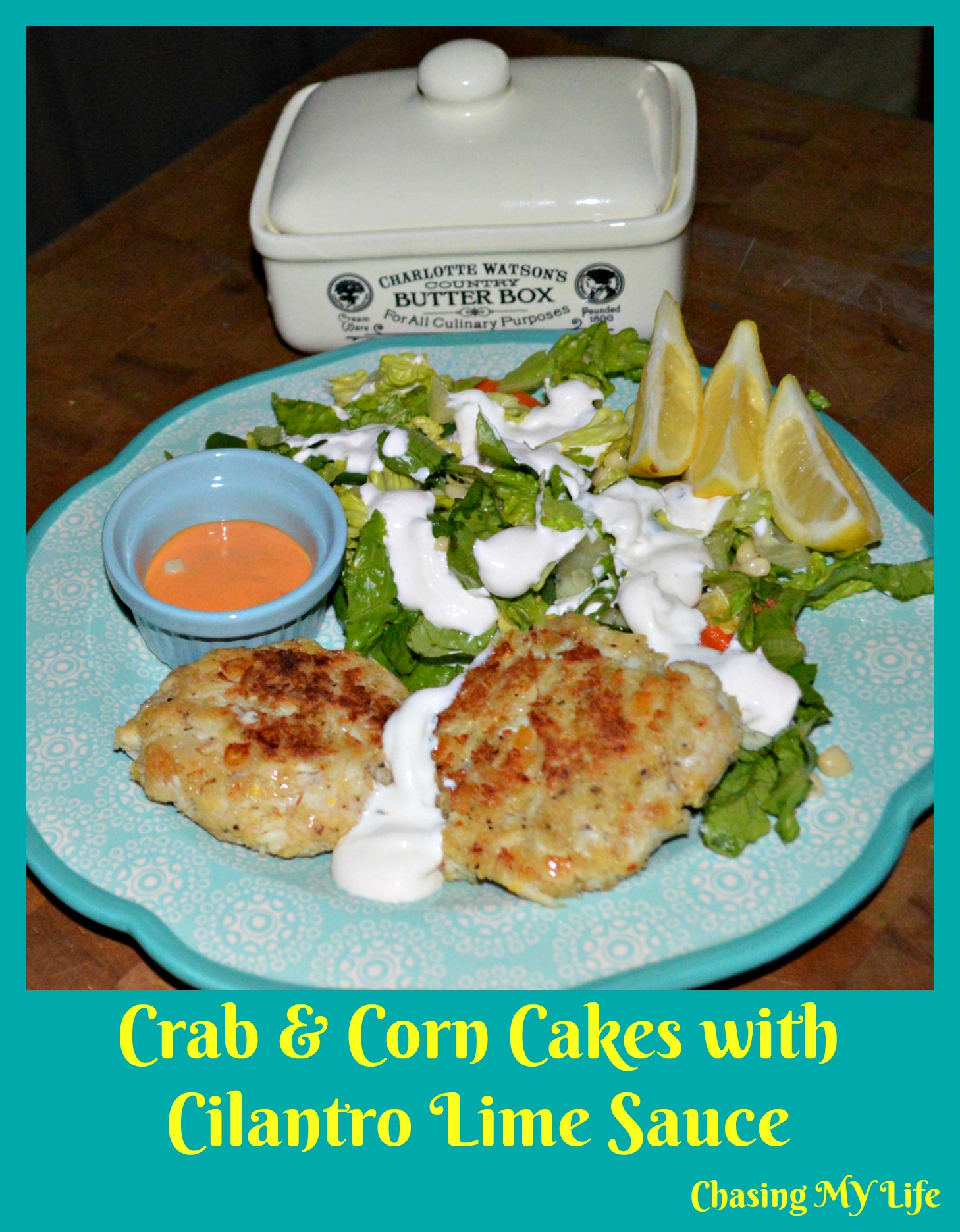 CRAB AND CORN CAKES WITH LIME OUR CREAM
1 pound crab meat, picked and cleaned
1 1/3 cups Panko bread crumbs
3/4 cup fresh corn kernels (about 2 cobs)**
2 large eggs PLUS 1 egg yolk
1/4 cup FRESH chopped cilantro
FRESH ground salt and pepper
1 large lime, juiced
1/2 teaspoon red pepper flakes
1 cup sour cream
1 tablespoon Frank's Original hot sauce
Shredded lettuce
Shredded carrots
In a large mixing bowl combine the crab, Panko crumbs, red pepper flakes, salt and pepper.
Gently add the eggs.
With gloved hands mix and form 8 tight patties about 3/4 inch thick.
Place patties on plate – place in freezer for 5 minutes.
Toss together the lettuce, shredded carrots and cilantro. Divide between plates.
In a small mixing bowl, juice the lime and fold in the cilantro and sour cream.
Add hot sauce, whisking until you have a pourable sauce.
Season to taste with salt and pepper.
Heat 2 tablespoons of the oil in a cast iron skillet over medium heat.
Add 4 crab cakes at a time, flipping once until both sides are golden brown.
Serve over shredded lettuce mixture with sauce and lime wedge.
NOTE: If you like, canned corn works, but I prefer the small white shoepeg corn. It is a much more tender corn.
Save
Save