WHY THIS RECIPES WORKS – This recipe is full of simple, but comfort oriented ingredients that makes for a quick week night dinner that is completely satisfying.  Just add a green salad or vegetable and you're ready!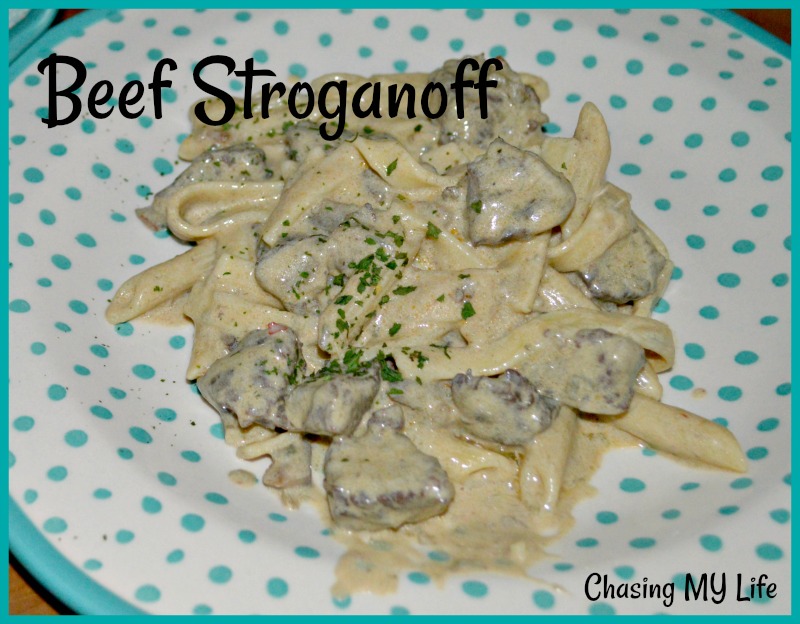 BEEF STROGANOFF
1 1⁄2 lbs beef, sliced thin or chopped small
2 tablespoons baking soda
1⁄4 cup room temperature water
3 tablespoons avocado oil
3 tablespoons butter
1 large onion, chopped small
3-4 garlic cloves, crushed
1⁄2 lb mushrooms, sliced thin
2 tablespoons flour
1 cup beef broth
2 teaspoons Worcestershire sauce
1 bay leaf
1 cup dry white wine
LARGE pinch sea salt
1⁄2 teaspoon sweet paprika
1⁄4 teaspoon white pepper
1 1⁄2 cups sour cream
cooked wide egg noodles
Slice beef very thinly across the grain, or cut into bite size pieces and place in ceramic or glass bowl.
Whisk together the baking soda and 1/4 cup water. Pour it over the beef. Stir well and let sit for 15 minutes.
Melt butter into oil and sauté onions on low heat for about 10 minutes until golden. Add garlic and mushrooms and cook another 10 minutes (add a little wine for moisture if needed).
Remove the beef from the bowl and rinse well under running cold water in a colander; let drain.
Add well-drained beef to the cooked mushroom mixture and sauté another 10 minutes. When you add the beef it will make the sauce foam – DON'T PANIC — this is to be expected and will subside.
Sprinkle flour in and stir until everything is coated.
Add the broth plus the Worcestershire, bay leaf, wine, paprika, and white pepper to the meat mixture.
Simmer for 5 to 10 minutes, tasting it periodically until any "floury" taste is gone.
When you are close to serving, take it off the heat and add the sour cream, careful not to curdle, and stir well.
Remove the bay leaf.
Serve over cooked buttered noodles.NOTE: The BIG "secret" in this recipe that makes it PERFECT is soaking the meat with the baking soda mixture. It ensures a wonderfully tender and velvety beef.