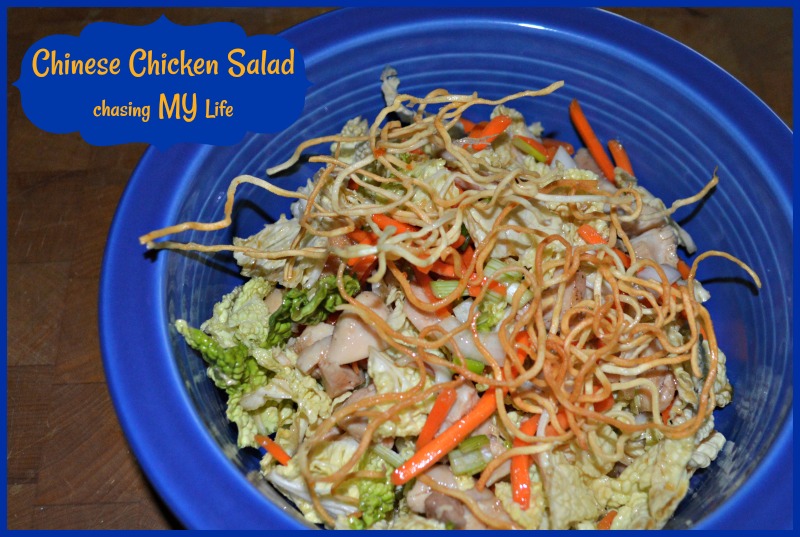 CHINESE CHICKEN SALAD
1/2 head Napa Valley Cabbage, shredded
2 bunches green onions, sliced thin
1/2 cup shredded carrots
1/2 cup shredded purple cabbage
Toss all together in a large salad bowl.
4 boneless, skinless chicken thighs, seasoned with salt and pepper
In a skillet heat oil over medium high heat.
Add chicken pieces searing and cooking through, turning frequently.
Cool chicken pieces slightly and shred.
Add to salad bowl.
2 tablespoons sugar
3 tablespoons rice wine vinegar
2 teaspoons Bragg's liquid aminos
1 tablespoon sesame oil
1/4 cup avocado oil
Whisk all together until well blended.
Pour over salad and toss well.
CRISPY noodles (optional)