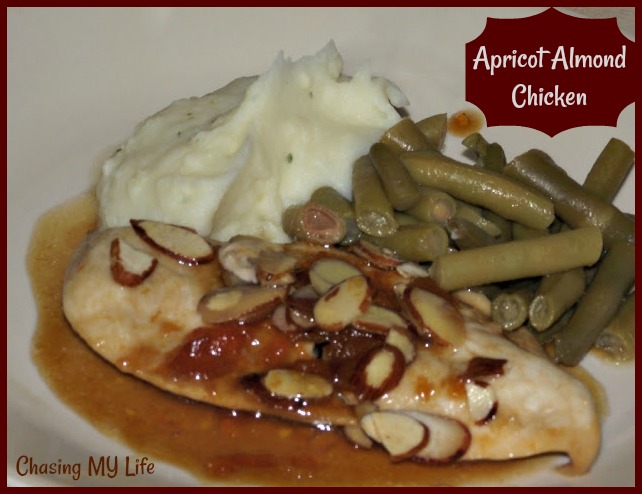 APRICOT ALMOND CHICKEN
4-6 boneless, skinless chicken
1 cup Smucker's apricot jam
3 tablespoons soy sauce
3 green onions, chopped
4 teaspoons apple cider vinegar
1/2 cup sliced almonds**
2 tablespoons butter, melted
Preheat oven to 350˚.
Whisk together the jam, soy sauce, green onion and vinegar.
Put half of the sauce in a shallow bowl and coat each piece of chicken.
Set the other half aside.
Place chicken pieces in a greased baking dish.
Sprinkle almonds over chicken pieces.
Drizzle with butter.
Bake uncovered 30-35 minutes until cooked through.
Serve with reserved sauce.
**I used honey roasted from the salad toppings section of the produce section.