Did you have a great weekend? Ours was full of errands, cooking and racing. Because of the crowds here we try really hard to go no where from Friday afternoon through Monday. So, we have begun to really enjoy our homebody weekends.
OUTSIDE MY WINDOW & THE WEATHER OUTSIDE
Last week was pretty nice until Friday and Saturday when the heat indexes surged upward again to unbearable around 120, but they are supposed to drop again this week to just around 100 – won't matter much with the threat of rain every day though with the humidity. I really am ready to leave this 2 season (late spring and horrible summer)  place and go back to ALL 4 seasons!
ON THE BREAKFAST PLATE
Scrambled eggs and green tea
AS I LOOK AROUND THE HOUSE
The bug guy is coming Wednesday for our quarterly spray so today is going to be my deep clean day before he does that, but at least the clutter is all picked up and ready for the deep clean.
WEEKLY TO DO LIST & HOUSE PROJECTS
LAUNDRY

… just a couple loads


LIVING AREAS

… mostly tidy, but need to do dusting and floors


KITCHEN

… ready for it's DEEP clean


STUDIO

…ready for it's DEEP clean


YARD

… A little pruning and deadheading of some blooms


BLOG

… still working on some recipe updating from my old blogs and am scheduling the posts I move over to slowly migrate day by day into the new blog.
MONDAY – DEEP CLEAN
TUESDAY – APPOINTMENTS & ERRANDS
WEDNESDAY – BUG GUY, SORTING and PACKING
THURSDAY – PAINT MAILBOX, PRUNE BACKYARD
FRIDAY – MOVIE or BOWLING
SATURDAY – WORK AROUND HOUSE, RACING
SUNDAY – WORK AROUND HOUSE, RACING
CURRENTLY READING & TELEVISION / DVR

Had a MAJOR DVR glitch last week after a power outage from the phone guys working in the area pulling in new fiber optic cable and in the end LOST ALL of the Christmas movies I had been stockpiling on the DVR from the July premiere on Hallmark!  Not to mention we had to go without television while we waited for the new DVR to be shipped to us.
There are a couple new shows starting on the Food Network that I'm looking for to.
I'm still only half way through with Book #2, French Roast of Ava Miles' series for Dare Valley. I keep falling asleep LOL. And then there are my summer standards:

MIDNIGHT TEXAS
THE NIGHT SHIFT – I'm ready for T.C. to come home.
SALVATION – We'll see where they go with it.  I'm still undecided.
AMERICA'S GOT TALENT – always a fun watch – loving the new softer side of Simon and fun side of Tyra.

ZOO – is back. I wasn't sure I liked the 10 year jump into the future, but am getting used to it since they are using the same characters, just took some adjusting.
FOOD NETWORK STAR – I LOVE Jason and Matt and Rusty.  Jason was so funny on the Holiday Baking Championship which he won against professionals.  He is pretty innovative with flavor combos and I just love his country accent and euphemisms.
AMERICA'S GOT TALENT – always a fun watch – loving the new softer side of Simon

DATE MY DAD – it's pretty cute and I want to look as good as Raquel Welch does when I'm her age!

GREAT BRITISH BAKING SHOW – I just love this show – they are always so civilized and nice with recipes that make me WANT to be a better baker. SPOILER ALERT!! NO NO NO I didn't want Benjaminia to go home!!!!
MASTER CHEF – there are some interesting characters this season and some I can't wait to see go home as well as a couple I thought I was NOT going to like that are growing on me.

THE "F" WORD – I love this fun new side of Gordon Ramsay with his funny antics and pranks with disguises.

CRAFTS / PROJECTS
I'm starting on a new canvas this week (I hope)
MENU PLANS FOR THE WEEK
I'm still working with old recipes that need new pictures to make them look right with an experiment each week.
| | | | | | | | |
| --- | --- | --- | --- | --- | --- | --- | --- |
| | MONDAY | TUESDAY | WEDNESDAY | THURSDAY | FRIDAY | SATURDAY | SUNDAY |
| BREAKFAST | FRUIT & COFFEE | SCRAMBLED EGGS | FRUIT SMOOTHIE | FRUIT & COFFEE | SCRAMBLED EGGS | DUTCH BABIES | HAM & RED PEPPER STRATAS |
| LUNCH | FRUIT & CHEESE | TUNA TARRAGON | | SALAD | MEAT & CHEESE ROLL-UPS | C.O.R.N. | C.O.R.N. |
| DINNER | MAC & CHEESE HOTDOG STUFFED PEPPERS | | BAKED CHICKEN TAQUITOS | | HONEY SESAME CHICKEN  STIR FRY | HONEY GLAZED FRIED CHICKEN | |
| DESSERT | | PEANUT BUTTER BLISS BROWNIES | | | | | |
SUCCESSFUL RECIPE LINKS FROM LAST WEEK
HEALTH & BEAUTY TIPS
HOMEMAKING/COOKING TIP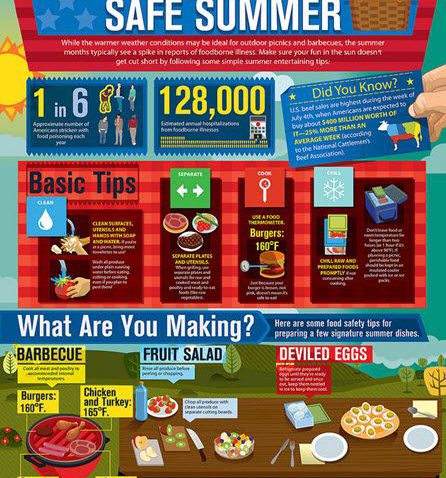 ON MY MIND
Spending a lot of time wondering what makes some people tick. Especially those that are so self-centered and feel they are entitled to everything without having compassion, empathy or even sympathy for others let alone respect for them.
THINGS THAT ARE MAKING ME HAPPY
Two of four tests are completed in helping diagnose the next step in my health process. One was normal, the other was not and the doctor will be able to tell more about that status after tests three and four.  Unfortunately tests three and four are a month off so I'm still miserable and unsure until then. Still praying for a non-surgical end to all of this.
"Summer" is half over which means psuedo Fall is not too far off. Real fall never really happens here LOL.
FAVORITE PHOTO FROM THE CAMERA

These days my old Gunny spends more and more time in his favorite position, NAPPING next to his favorite toys. I'm really glad we got him an orthopedic bed a while back.  He LOVES his bed!
INSPIRATION
Have a wonderful week and be sure to link up with Sandra at Diary of a Stay at Home Mom for Happy homemaker Monday and with Laura at I'm an Organizing Junkie for Menu Plan Monday.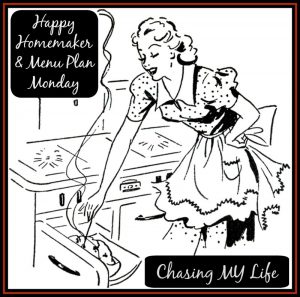 Save
Save
Save
Save
Save
Save
Save
Save