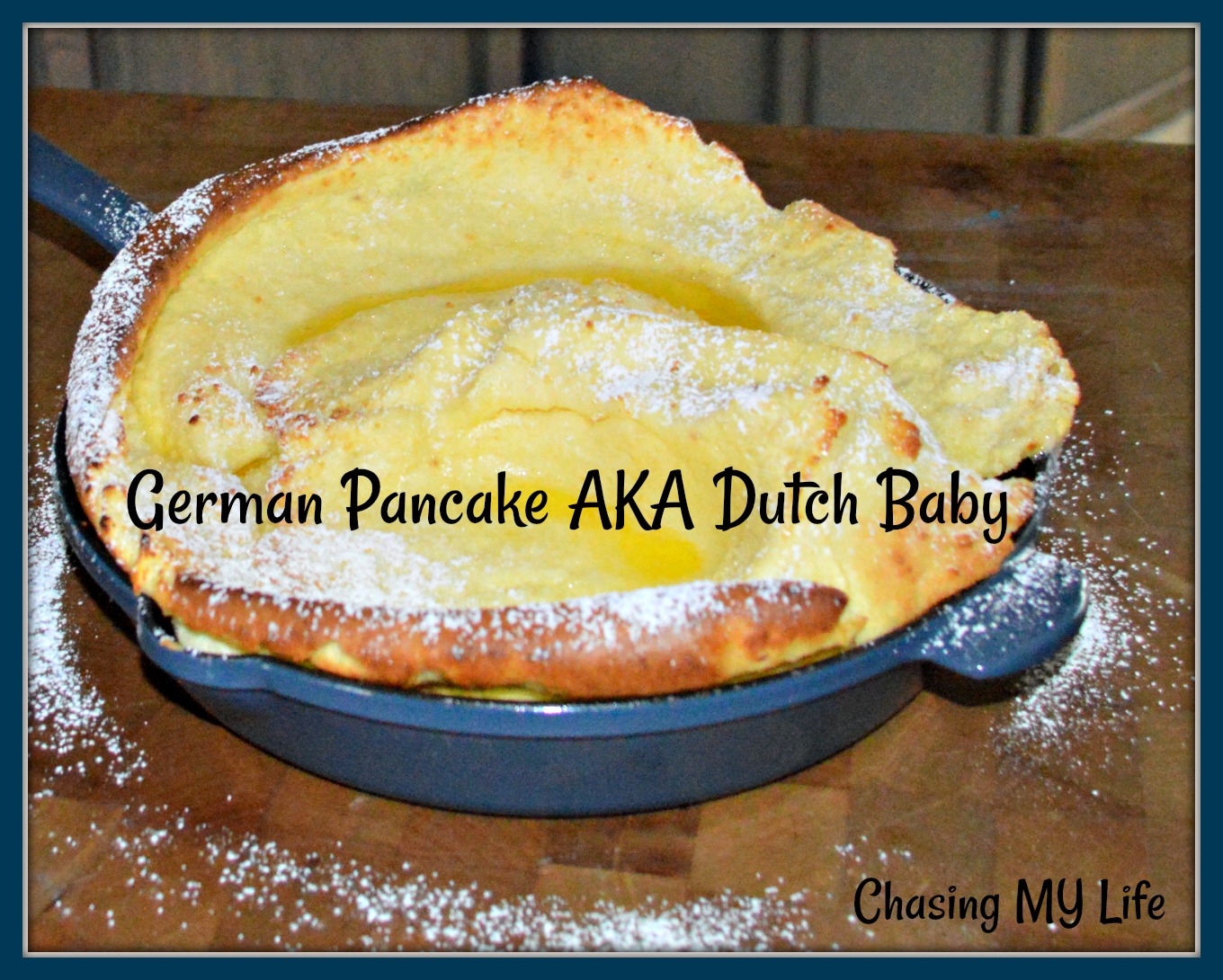 GERMAN PANCAKE
3 eggs, room temperature
1/2 cup milk
3/4 cup flour
1/2 teaspoon salt
1/4 cup butter, melted
1 teaspoon vanilla
Juice of 1 lemon
Powdered Sugar
Preheat oven to 450°.
Coat the inside of an ovenproof 12 inch skillet with the melted butter. Be sure to remember to edges and sides.
In a mixing bowl beat the eggs until well blended.
Add the milk and blend again.
Sift together the flour and salt and gradually fold into the egg mixture.
Add the melted butter and vanilla, blend until smooth.
Pour batter into the buttered skillet.
Bake 15 minutes until puffed and golden.
Reduce heat to 350 minutes and bake another 10 minutes until pancake has billowed high and turned golden brown.
Sprinkle with lemon juice and powdered sugar. You can also use regular maple syrup or molasses or I especially like it with Blackberry Pineapple Dipping Sauce or Lemon Curd.
Serve immediately.
Save
Save