These are so SIMPLE and relatively healthy too.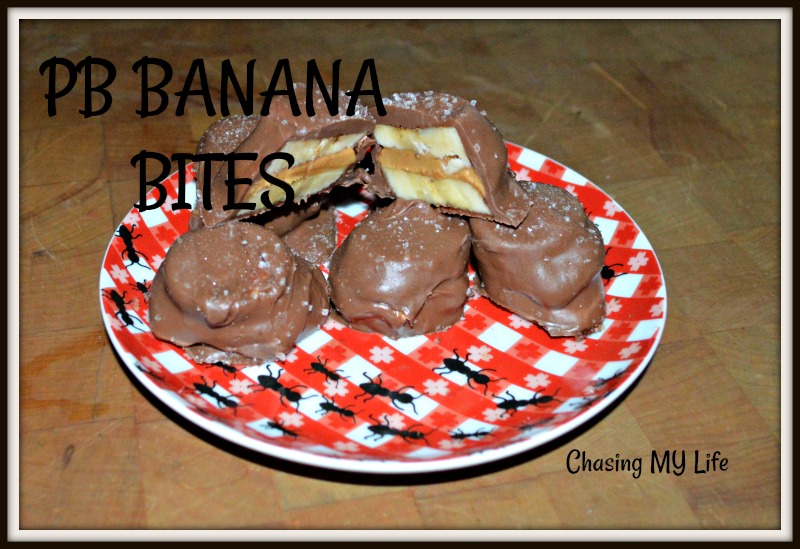 PB BANANA BITES makes 12 – 16 pieces
2 bananas, sliced 1/4 to 1/2 inch thick (size is based on your desire)
1/4 cup peanut butter
4-6 squares Candiquick
Sea Salt
Place a dollop of peanut butter on half the banana slices.
Top with the other half of the banana slices.
Microwave candiquick at 30 second intervals until melted.
Using a fork to support a stack dip it into the chocolate and place on a sheet of waxed paper to harden.
While the chocolate is still wet, sprinkle with seas salt.
Keep refrigerated.
Save