Need a quick, easy and pretty side dish for Thanksgiving?  I have it right here for you!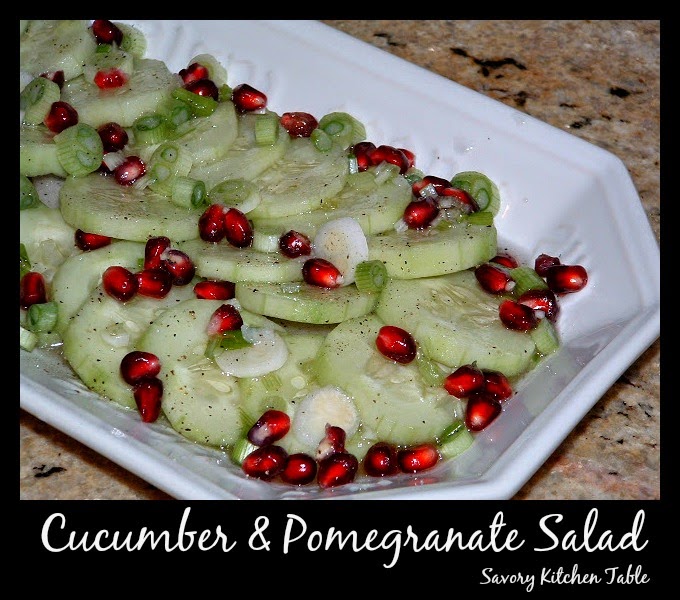 CUCUMBER POMEGRANATE SALAD
1-2 large cucumbers, sliced thin
1 bunch green onions, sliced
1/2 cup pomegranate seeds
Champagne Dressing
Arrange cucumbers, green onions and pomegranate seeds on serving plate.
Generously salt and pepper.
Drizzle dressing over top.
Chill.
Enjoy!
CHAMPAGNE DRESSING
1/3 cup peanut oil
3 tablespoons champagne vinegar
Juice of 1 lemon
3 tablespoons sugar
salt & pepper to taste
Whisk together peanut oil, champagne vinegar, lemon juice, sugar, salt & pepper. Chill for several hours.
Enjoy!