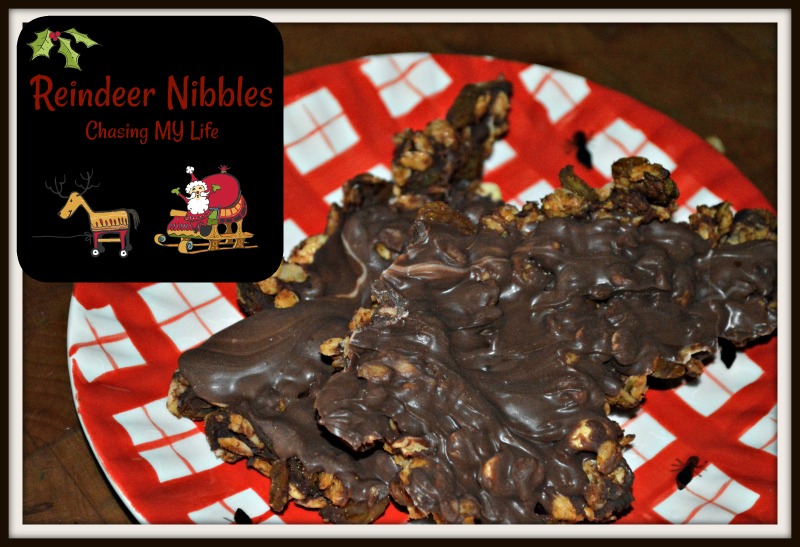 REINDEER NIBBLES
2/3 cup honey
2/3 cup creamy peanut butter
1/2 teaspoon cinnamon
1 teaspoon PURE vanilla extract
4 cups regular oats (uncooked)
1 cup unsalted peanuts, slightly chopped
1 1/2 cups golden raisins
1/2 cup semi-sweet chocolate chips
2 cups melted CandyQuick
Preheat oven to 300°.
Whisk together the honey, peanut butter and cinnamon in a small sauce pan over medium heat, stirring constantly until thoroughly heated through. DO NOT BOIL.
Remove from heat and stir in vanilla.
In a large bowl pour peanut butter mixture over the oatmeal, stir to combine.
Spread oats in a jelly roll pan sprayed with non-stick cooking spray.
Bake for 25 minutes, stirring occasionally
Return oats to large mixing bowl and stir in peanuts, chocolate chips and raisins.
Spread oat mixture back into jelly roll pan and return to oven.
Turn oven off and let cool in oven for 90 minutes, stirring occasionally and keeping the door closed.
Remove from oven.
Melt CandyQuick in 30 second increments until pourable.  Stir after each 30 seconds.
Pour CandQuick over oat mixture and freeze for 1 hour.
Break apart into pieces.
Store in an airtight container.
NOTE: The pieces that are at the bottom make a great granola!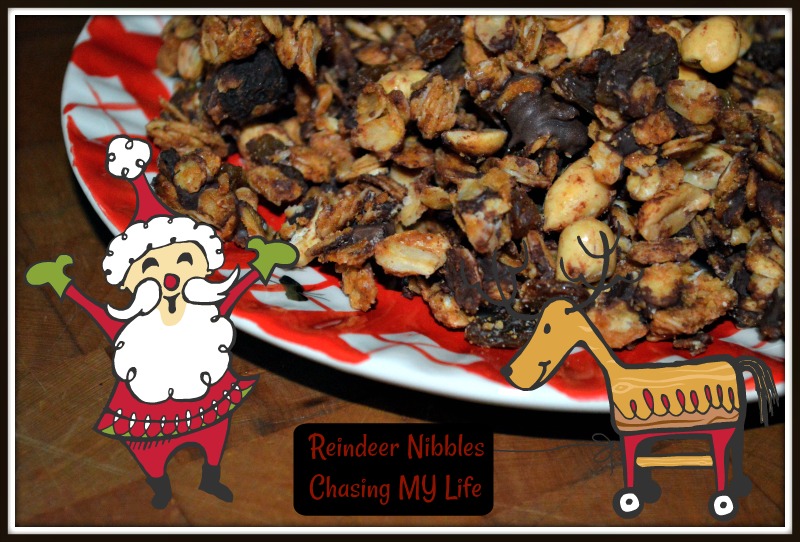 SHARING with FOODIE FRIDAY and TASTY THURSDAY.