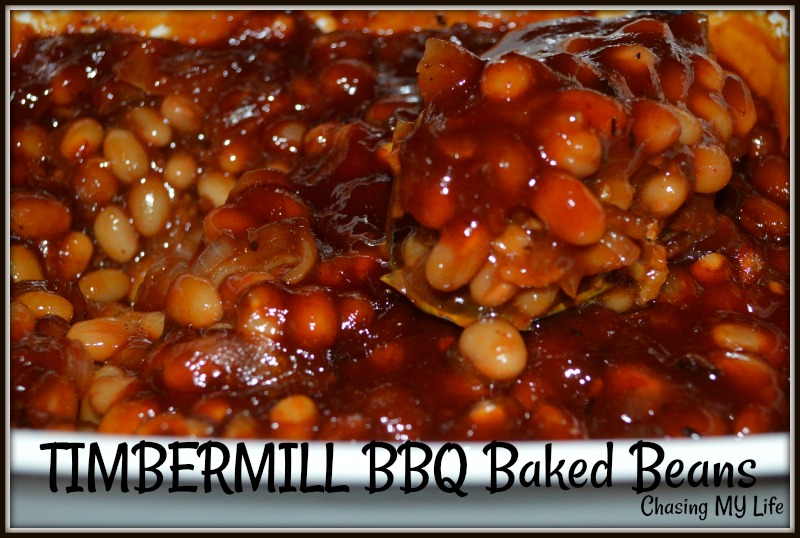 TIMBERMILL BBQ BAKED BEANS
1 small-medium Vidalia Onion, chopped small
2-15 ounce cans navy beans OR 3 1/2 cups FRESH cooked navy beans
1 cup of your favorite BBQ sauce + 1/4 cup for "float"
+/-1/4 cup water or bean cooking water if you made them fresh
1/4 cup brown sugar
1 tablespoon molasses
1 tablespoon Worcestershire sauce
4 slices bacon, diced
Preheat oven to 350°.
Whisk together the BBQ sauce, water (just enough to give you a wet consistency), brown sugar and molasses until sugar is completely dissolved.
Add in Worcestershire sauce.
Fold in beans and onions.
Bake 45 minutes.
Fold in bacon pieces, spread 1/4 cup BBQ sauce over top as a "float" and bake another 15 minutes.
Let rest 10-15 minutes before serving.
NOTE: Is also good made a day or two ahead so flavors meld well.