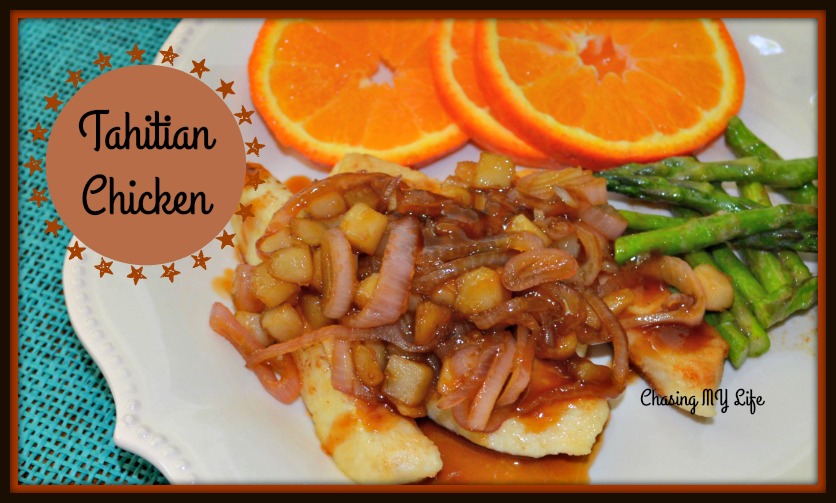 TAHITIAN CHICKEN
1 pound chicken tenders
2 tablespoons butter
1/4 cup WONDRA flour
3/4 teaspoon season salt
2 tablespoons avocado oil
1 cup peach preserves
1/4 cup Country Bob's All Purpose Sauce (A1 works to)
2 tablespoons Bragg's amino acids
1 small onion, cut in half moon rings
1 red pepper, cut into strips
2-8 ounce cans water chestnuts
Prepared rice
Whisk together the Wondra flour and season salt.
Melt butter in large skillet over medium-high heat.
Dredge chicken tenders in flour mixture.
Brown chicken pieces in butter 2 minutes per side. Drain on paper toweling.
In a small bowl whisk together the peach preserves, all purpose sauce and amino acids.
Add onion pieces and red pepper, tossing to coat.
Return chicken pieces to skillet.
Spoon sauce over top of chicken.
Cook covered over low heat for 15 minutes.
Add water chestnuts and cook 10 minutes more.
Serve over hot rice.