GOOD MORNING everyone. I hope you had a GREAT week and weekend!
Well it's official! FALL is here! YAY!!! 😀
We spent last week first at Disneyland, California Adventure and then at the central coast visiting Hearst Castle, Cambria and Big Sur area while relaxing a few days before a BIG family wedding at Avila Beach on Saturday night.  Hubby's side of the family is HUGE and we ALWAYS have a GREAT time whenever we all get together for anything, but especially the special events like weddings.  We have fallen in love with Lindsay, our nephew M.J.'s new bride and look forward to getting to know her better.  SIL treated us to a FANTASTIC suite for the night so I felt like a princess!
It was also a SAD time as we spent time with Lola (in the pink hat), a LONG time "friend" of the family HA HA, nope more accurately she became actual family many years ago and is my sister from another mother and my SIL's BFF of MANY years.  Unfortunately, LOLA has decided to move away to Texas since that is where her kids now are. So her presence will be sorely missed! We have already made tentative plans to meet in Vegas though 😀
SIL posing for silly pictures.
Be sure to link up with
Sandra at Diary of a Stay at Home Mom for Happy homemaker Monday
and with Laura at I'm an Organizing Junkie for Menu Plan Monday.
OUTSIDE MY WINDOW & THE WEATHER OUTSIDE & WHAT I'M WEARING – I'm at my SIL's house so the weather is PERFECT! 😀 It is still in the 50's and a bit overcast, but we're supposed to get up 65 and sunny today.

ON THE BREAKFAST PLATE – yogurt, green tea and a banana
ON MY MIND / THINGS THAT ARE MAKING ME HAPPY THINK – our bank called last week while we were on a HEARST CASTLE tour and told me they had been informed by MasterCard that my card had been compromised in a data breach at a retailer so they needed to close it and were issuing me a new one. That alone ticked me off since we're traveling, though we could use hubby's card. But, when I asked where the data breached occurred so I could avoid that retailer in the future, I was informed that they could NOT give me a retailer's name because it could potentially damage the retailer's reputation and that they didn't even actually know who it was!  They did give me a date range though.  Are you ready for this?  The date range was Feb, 1st, 2018 – June 15th, 2018.  So this tells me that my information has been out there and has been at risk for a good 6 months now! Plus we were still in Texas at that time and on our way to the west coast – so where did I use that card that became an issue – inquiring minds want to know!

FAVORITE PHOTO FROM THE CAMERA – I took this one last Thursday as we sat on the beach after dinner and just watched the sun go down. I'm really glad I got this picture since Friday night was all fogged in and overcast.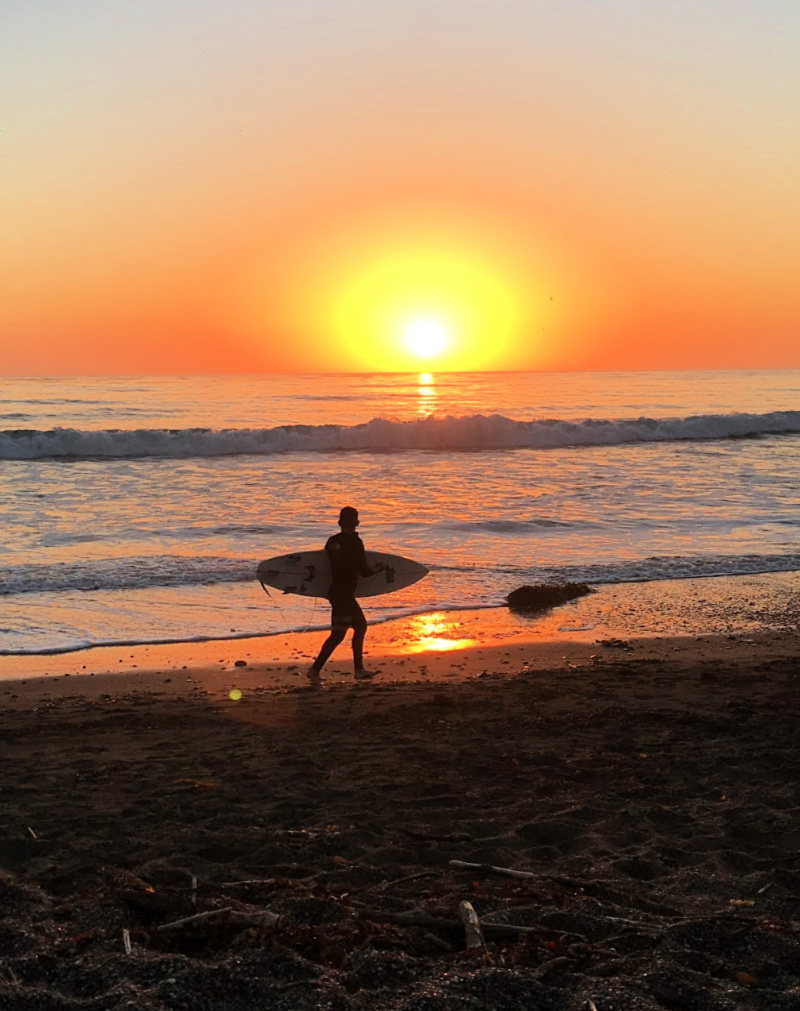 And I love this one from Disney's haunted mansion.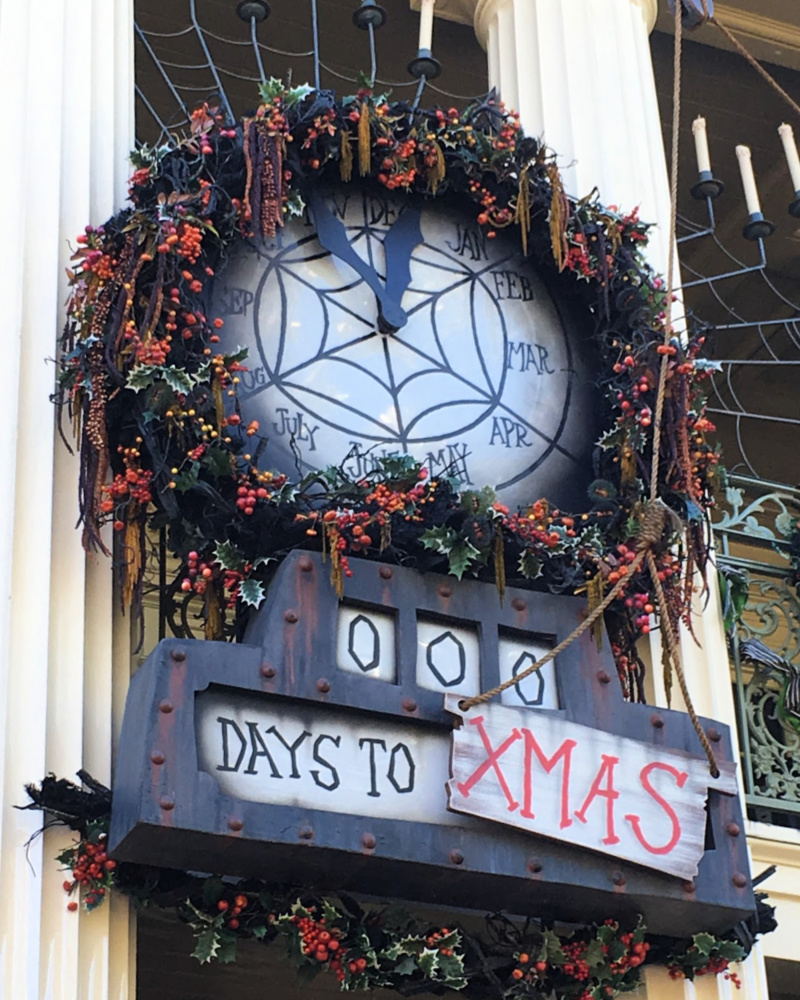 INSPIRATION

AS I LOOK AROUND THE HOUSE / WEEKLY TO DO LIST & HOUSE PROJECTS /  APPOINTMENTS – We're still traveling this week so no real time table till hubby's dental appointment later and then we'll get back into a routine.

I'M READING – nothing this week – have been enjoying the scenery too much and am too tired at night to even bother.

WHAT IS ON THE DVR OR LIST TO WATCH – The new season starts tonight, but we're still on the road this week so not sure what we'll catch or not.  I'm still on the fence about the Magnum P.I. remake, but we'll give it a chance. We are looking forward to a few of the new shows like New Amsterdam, The Rookie, God Friended Me, A Million Little Things and then of course our old favorites:

COMEDIES – Big Bang Theory, Young Sheldon, Life in Pieces, The Good Place, American Housewife
MILITARY, POLITICAL & CRIME DRAMAS and a couple that qualify as comedies – NCIS, NCIS New Orleans and NCIS LA, Criminal Minds, S.W.A.T., Madam Secretary, Designated Survivor (yes it was canceled, but has been picked up by Netflix), Seal Team, Blindspot, Macgyver, Law & Order SVU, Blue Bloods, Hawaii 5-0, Elementary, Chicago Fire, Chicago PD, Chicago Med, 911 – I like that they have moved the Chicago series to all on the same night. Sadly Scorpion one of my favorites has been canceled 🙁
DRAMAS & REALITY – The Good Doctor, This Is Us, The Resident, the Amazing Race, Dancing With the Stars, American Ninja Warrior, Ransom, Instinct
SYFY – Z Nation, the Walking Dead, Fear the Walking Dead, Flash, Supergirl, DC Legends, Orville, Once Upon a Time, The X-Files, Supernatural, Midnight Texas

COOKING – Guy's Grocery Games, Beat Bobby Flay, Worst Cooks in America, Kid's Baking Championship, Master Chef Jr., Master Chef, Southern at Heart, Best Baker in America
HEALTH & BEAUTY TIPS
HOMEMAKING/COOKING TIP
MENU PLANS FOR THE WEEK
BREAKFAST

LUNCH

DINNER

DESSERT

MONDAY – FRIDAY

GREEN TEA,

BANANA & YOGURT

CHICKEN or TUNA SALAD

MONDAY

??

TUESDAY

OUT

WEDNESDAY

??

THURSDAY

??

FRIDAY

??

??

SATURDAY

SATURDAY

??

SUNDAY

SUNDAY


??
SUCCESSFUL RECIPE LINKS FROM LAST WEEK