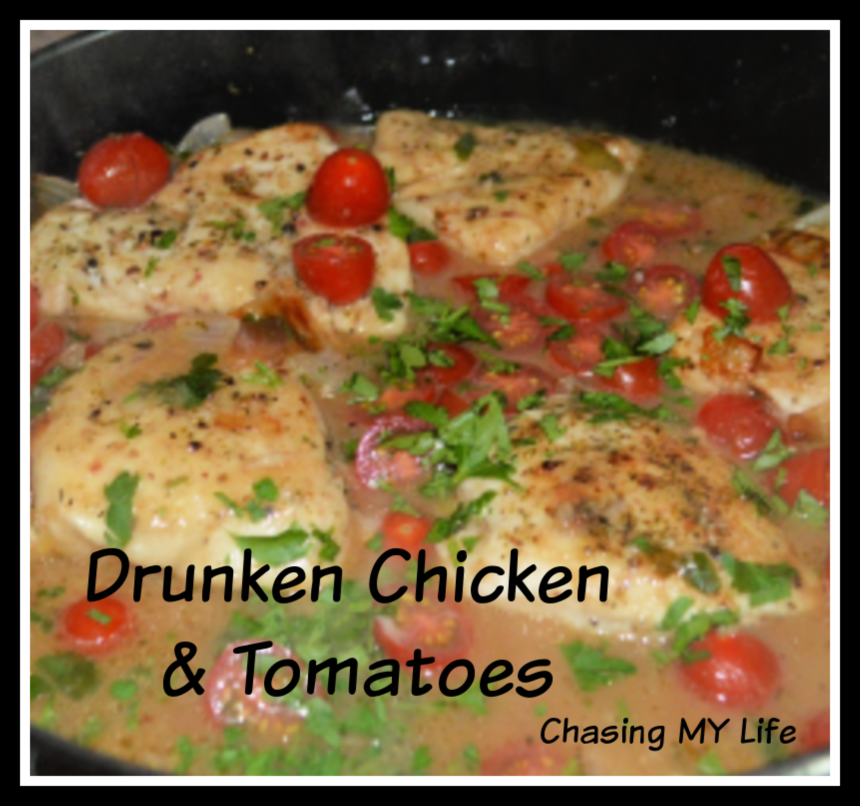 DRUNKEN CHICKEN & TOMATOES
1 1/2 pounds boneless, skinless chicken breasts
1/3 cup all-purpose flour
1/2 teaspoon Italian seasoning
FRESH ground sea salt and black pepper, to taste
2 tablespoons avocado oil
8 ounces beech mushrooms
2 -3 cloves garlic, minced
1 cup Marsala wine
1 teaspoon cornstarch
1 tablespoon water
1 cup halved grape tomatoes
2 tablespoons FRESH chopped flat leaf Italian parsley, divided
Butterfly each chicken breast.
Cut chicken breasts into eight 1/2 inch pieces each of equal size.
Combine flour, Italian seasoning, salt and pepper in a large Ziploc bag.
Add chicken pieces and coat well with flour.
In a large skillet heat oil over medium high heat.
Shake excess flour from each piece and add chicken pieces to hot oil.
Saute' chicken pieces about 3 minutes on each side until golden. Cook in batches if necessary DO NOT CROWD PAN.
Remove chicken pieces and set aside to drain.
Add mushrooms and garlic, cooking until garlic is fragrant and mushrooms are beginning to caramelize.
Add Marsala wine to pan, stirring often and cooking about 5 minutes until liquid is reduced by half.
Whisk together the water and cornstarch. Add to pan and stir until well blended.
Return chicken pieces to pan and top with tomato pieces and half the parsley.
Cook 4-5 minutes, stirring occasionally until well coated and sauce begins to thicken.
Serve over mashed potatoes of prepared egg noodles.
Garnish with remaining parsley.