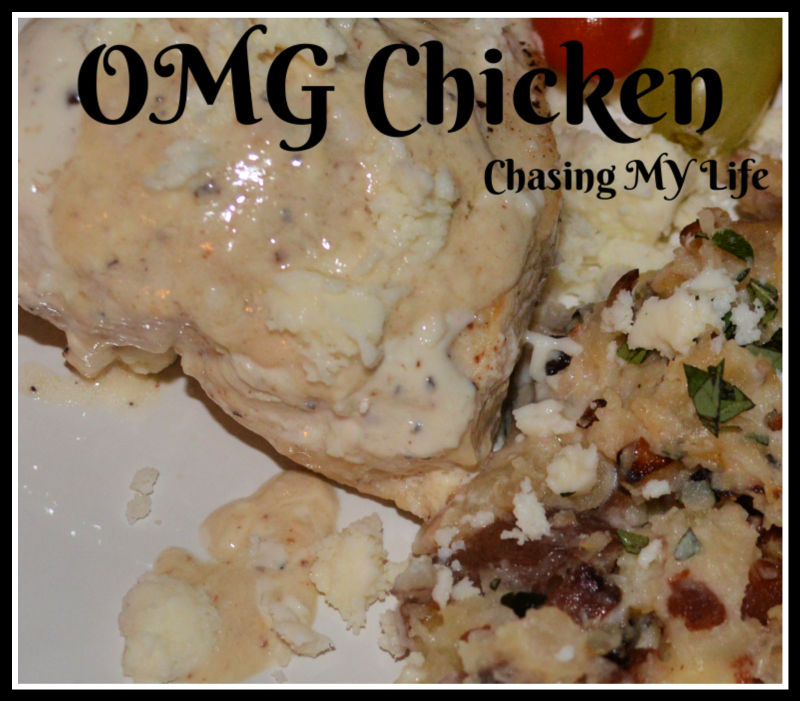 OMG CHICKEN serves 4
4 boneless, skinless chicken breasts
FRESH ground sea salt and black pepper, to taste
1 cup Caesar dressing **
1/4 cup crumbled Cotija cheese ***
1-2 tablespoons FRESH chopped oregano
Preheat oven to 400°.
Spray baking sheet with non-stick cooking spray or line with parchment paper.
Generously season chicken breast with salt and pepper.
Arrange chicken breast in a single layer.
Bake 20 minutes.
Top chicken with dressing and back 5 minutes more.
Top with cheese crumbles and oregano.
Serve immediately.
NOTES:
**Also works well with Italian dressing or a combination of Ranch and balsamic dressing.

***Mozzarella also works well for a flavor combo.