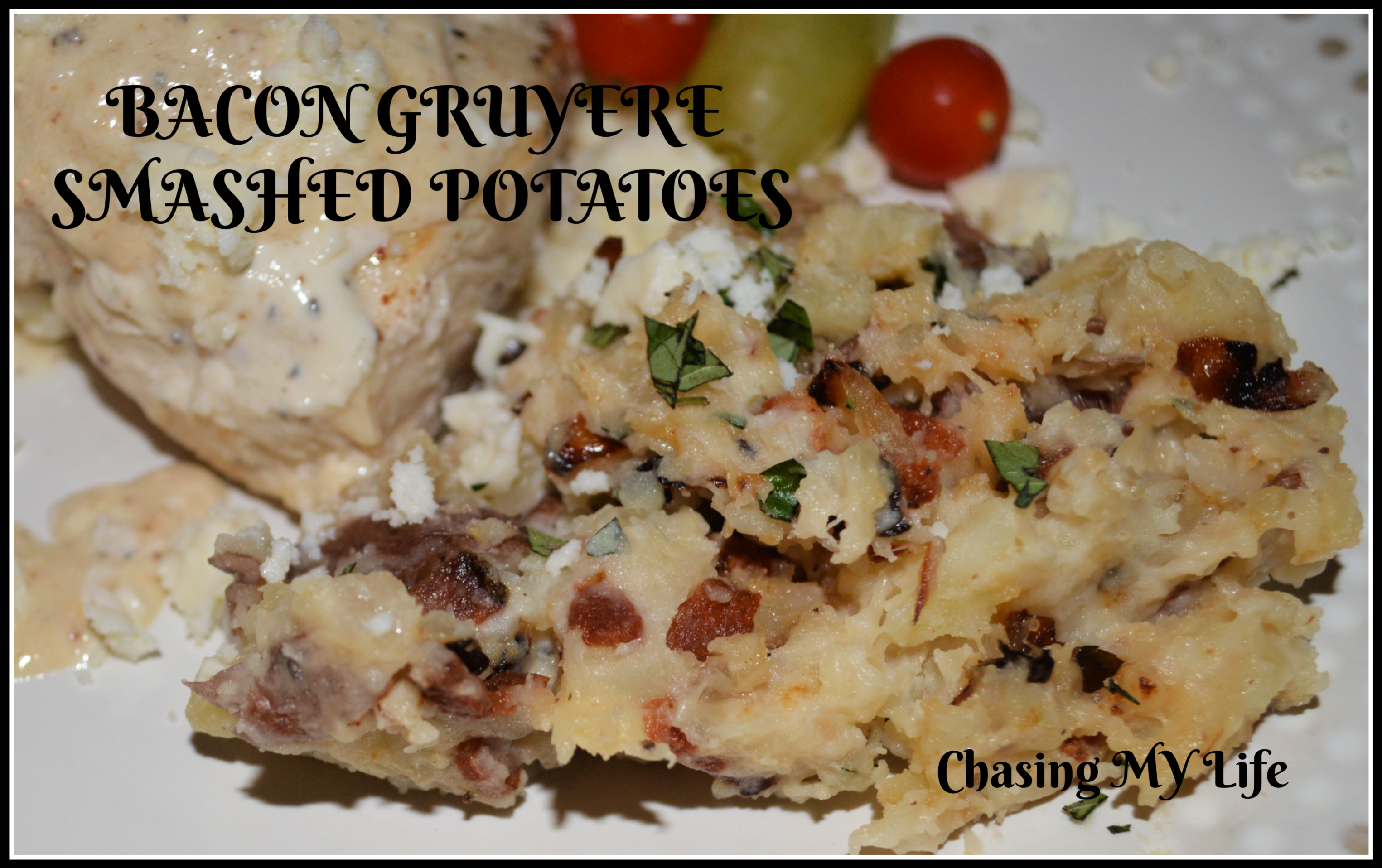 BACON GRUYERE SMASHED POTATOES serves 4-6
1 LARGE Vidalia onion, halved and thinly sliced
1 1/4 pounds red or white rose potatoes, washed and halved
2 tablespoons + 2 tablespoons butter
FRESH ground sea salt and black pepper, to taste
1 teaspoon FRESH minced thyme
1/3 cup milk
4 slices bacon, chopped and cooked crisp
1/3 cup grated Gruyere or baby Swiss cheese
Melt 2 tablespoons of butter over medium high heat in a large skillet
Add onions and generously season with salt and pepper. Cook 8-10 minutes until onions are soft. Reduce heat to medium low and cook an additional 45 minutes or until deep golden brown, stirring occasionally.
Stir in thyme during the last 5 minutes.
While onions are caramelizing cook potatoes in salted, boiling water for 20-25 minutes until tender. Drain and add potato pieces to mixing bowl.
Add milk, remaining butter and season with salt and pepper.
Coarsely mash potatoes to desired consistency.
Stir in bacon and onions.
Top with cheese and let stand covered until cheese melts.
Sprinkle with parsley.
Serve immediately.