WOW here we go into week 5, only 47 to go this year LOL 😀 This is always an emotional week for me as it is also the "anniversary" of my Ovarian Cancer surgery.  The first 5 years were the worst waiting for that "NED" (NO evidence of disease) designation each follow-up, but now at 8 years I'm feeling more comfortable that there will NOT be a recurrence!  I had my yearly check up last week and the blood work is all back and ALL is good til next year! 😀 Of course ALL the health issues that came after the cancer and because of the cancer are enough to deal with 😀
That said, I have been under the weather the past week  with some sort of fever and infection, but because of the issues from the stomach surgery last year I cannot take even Tylenol to get the fever down and just have to wait it out.  It is always such a fine line trying to get the proper nutrients and minerals, keep some weight on and get my energy up.  I'm hoping this week will be better.  On the up side my oncologist thinks the weight loss, no matter how it happened has made me healthier and even less at risk for a cancer recurrence 😀
Anyway on to this week:
Be sure to join us and link up with
Sandra at Diary of a Stay at Home Mom for Happy homemaker Monday
and with Laura at I'm an Organizing Junkie for Menu Plan Monday.
OUTSIDE MY WINDOW & THE WEATHER OUTSIDE & WHAT I'M WEARING – We have had a few dry days and even a couple sunny ones, but we're back to mostly gray and cloudy and the rain will be back by Wednesday.  Temperatures have been running in the 40's during the day and 30's at night.  I always laugh because it predicts our high will be say 49 degrees, but it doesn't tell you that's only for 30 minutes before it starts dropping again!  I have on Levis, a comfy lightweight teal blue hoodie and super comfy socks.

ON THE BREAKFAST PLATE – This morning is a bowl of peanut butter oatmeal with a banana and green tea.
ON MY MIND / THINGS THAT ARE MAKING ME HAPPY – My 8 year cancer anniversary is Friday and I am ecstatic to report I had my follow-up last week and I am still NED (no evidence of disease)!!  Everything else may be falling apart and eating is STILL a challenge, but I am STILL cancer free! 😀

FAVORITE PHOTO FROM THE CAMERA I didn't get as much done last week as I would have liked because of not feeling well, but I did FINALLY get this project finished – the antique file (4 stacked units with oodles of drawers) sits on the wood floor and had old broken and flattened sliders under it that needed changed out.  Unfortunately the ENTIRE thing has to be taken apart piece by piece, drawer by drawer to get it apart and accomplish this job.  At least it is DONE!!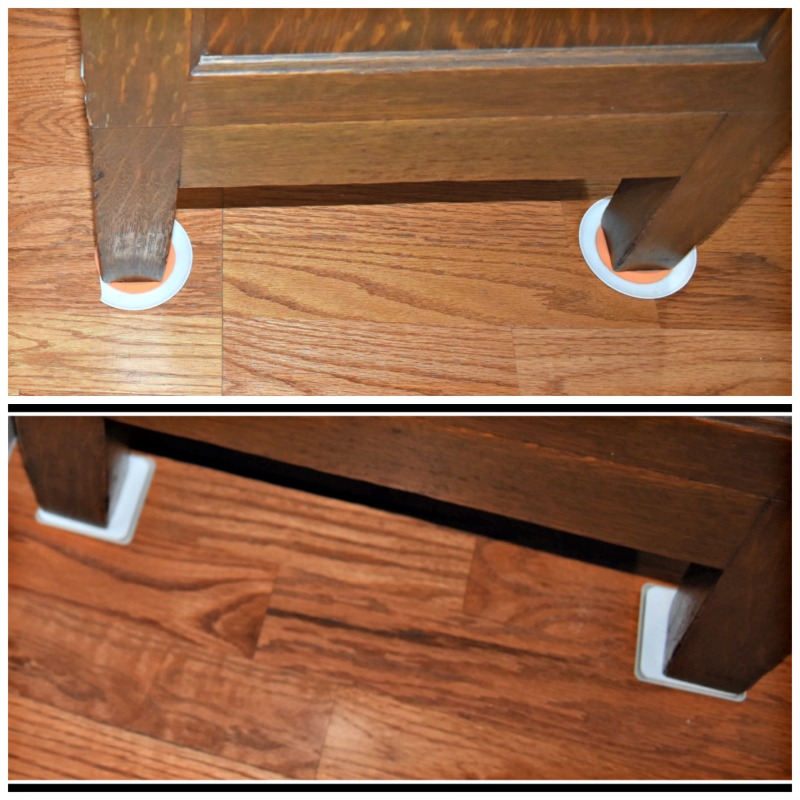 INSPIRATION
AS I LOOK AROUND THE HOUSE / WEEKLY TO DO LIST & HOUSE PROJECTS / APPOINTMENTS

LAUNDRY…

just a load or two



LIVING AREAS…

good and tidy, but do need to vacuum



KITCHEN…

also good and tidy, but need to dust mop



YARD…

hubby has been working on the moss that is making an appearance on the bricks and concrete



BLOG…I have a few

NEW

recipes lined up to post, but nothing much otherwise.  I did chop 2 more off my "Where I Like To Party" list 😀

PROJECTS…need to finish research on getting new tires for my car this week

APPOINTMENTS…I hate beginning and ending the week with appointments, but LOL that's

EXACTLY

what this week will be 😀

CRAFTS / PROJECTS – NOTHING this week though I'm researching a NEW project working with alcohol inks that I'm excited about. 

I'M READING – Ava Miles Dare River #6 The Patchwork Quilt of Happiness  I really like reading multiple series.  By the time you finish book 6 of this series, book 12 is out on another series and you can jump back and forth without feeling like you really ever went very far. 😀
SOMETHING INTERESTING I WATCHED – I finally got around to watching The Longest Ride with Scott Eastwood and Alan Alda – wow a REALLY poignant movie!  We also watched a movie on Netflix or was it Amazon, oh well either way it was good too with James Garner and Julie Andrews called One Special Night.  Then we switched to comedy and saw a cute one with Sarah Jessica Parker and Hugh Grant called Did you Hear About the Morgans? Oh, and did I mention Sam Elliot was in it? 😀

WHERE I'VE BEEN SURFING ON THE NET I really haven't been surfing much at all.  I've been unplugging more and more, especially of an evening.  It just feels so refreshing to not be "attached" ALL the time.  I did watch a few you tube videos on the project I'm researching.

WHAT IS ON THE DVR OR LIST TO WATCH – ABSOLUTELY NOTHING

HEALTH & BEAUTY TIPS
HOMEMAKING/COOKING TIP
FEATURED PARTY LINKS FOR THIS WEEK – I'm adding this category to show which recipe links are being shared with "WHERE I LIKE TO PARTY" sites now that I have considerably narrowed down this process and the number of sites I participate in 🙂
MENU PLANS FOR THE WEEK
BREAKFAST

LUNCH

DINNER & DESSERTS


MONDAY – FRIDAY

HOT TEA,

BANANA OATMEAL

& YOGURT

CHICKEN or TUNA SALAD

MONDAY 

R.E.D. recipe experiment dinner


TUESDAY

CHEESY SOUR CREAM CHICKEN


WEDNESDAY

C.O.R.N. clean out refrigerator night

THURSDAY

SLOW COOKER RIBS & BAKED BEANS


FRIDAY

KOREAN FRIED CHICKEN

SATURDAY

BACON & EGGS

BEEF LETTUCE WRAPS

SUNDAY

PANCAKES

CHICKEN ALFREDO PIZZA
SUCCESSFUL RECIPE LINKS FROM LAST WEEK
_Save
Save
Save
Save
Save
Save
Save
Save
Save
Save
Save
Save
Save
Save
Save
Save
Save
Save
Save
Save
Save
Save
Save
Save
Save
Save
Save
Save
Save
Save
Save
Save
Save
Save
Save
Save
Save
Save
Save
Save