Be sure to join us and link up with
Sandra at Diary of a Stay at Home Mom for Happy homemaker Monday
and with Laura at I'm an Organizing Junkie for Menu Plan Monday.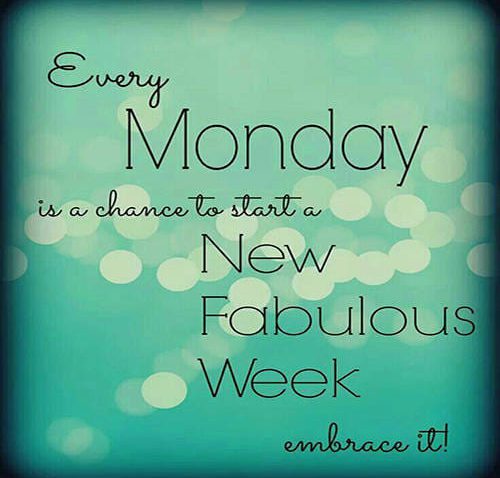 GOOD MORNING sweet friends.  I hope you had a lovely week.  Can you believe it's June already??  Where does the time go these days.  Time is moving so fast that I'm still trying to get caught up on comments and blog visits from last week. 
Kids will be getting out of school  next week (they should have gotten out this week, but those darn snow days made it a pain for all) for the summer later this week here and it's time to make those summer plans.

I got a lot of organization done this past week as well as a few other projects, but don't really feel well accomplished – just that time of year!!  We also watched a couple movies and NASCAR over the weekend.
OUTSIDE MY WINDOW & THE WEATHER OUTSIDE & WHAT I'M WEARING It's going to be a BEAUTIFUL week in the neighborhood.  We had some mid 80's over the weekend, but there was a nice breeze.


ON THE BREAKFAST PLATE yogurt and dried fruit with hot water
AS I LOOK AROUND THE HOUSE, WEEKLY TO DO LIST, HOUSE & CRAFT PROJECTS, APPOINTMENTS

LAUNDRY…

just a load of towels and sheets



LIVING AREAS…

pretty good



KITCHEN…

LOL never all caught up 😀



YARD…

flower box re-do



BLOG…

as always working on some new recipe postings



CRAFTS/PROJECTS…

LOL I still haven't started the garland, but all the parts are ready 😀



APPOINTMENTS…

just a couple



TO DO…

feed the peacocks, finish organizing a few files, pay some bills, make some phone calls



SOMETHING INTERESTING I WATCHED ??

I'M READING Seaside Dreams – Love in Bloom #1 by Melissa Foster
WHAT IS ON THE DVR, I LIKE OR ON THE LIST TO WATCH Actually all caught up!  Wen finally finished getting caught up on Amazing Race and American NINJA Warrior.  I have been watching some super old game shows on cable also.

FAVORITE PHOTO FROM THE CAMERA Spent some time drinking ice tea and sitting outside soaking in the sun with my friend and munchkins as they attempted to fly kites in the breeze.  Also LMBO 😀 as Heather "tried" to show the girls how to do it!   Unfortunately the breeze just wasn't enough to do more than cause some frustration 😀

INSPIRATION & A FUNNY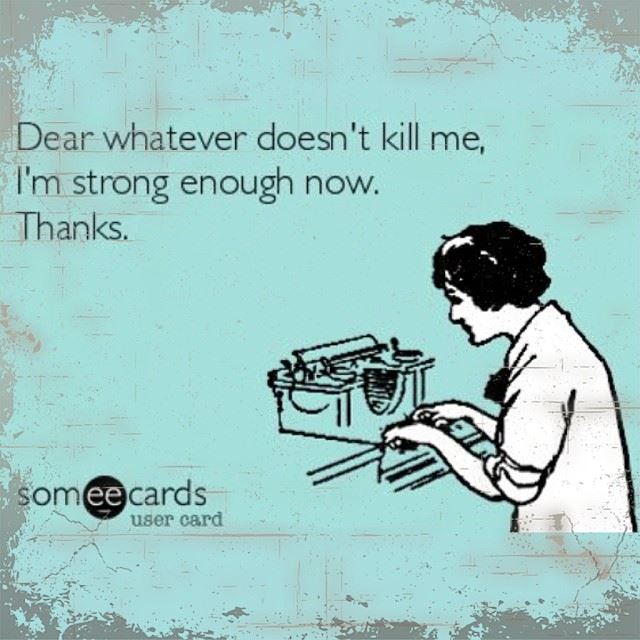 HEALTH & BEAUTY TIPS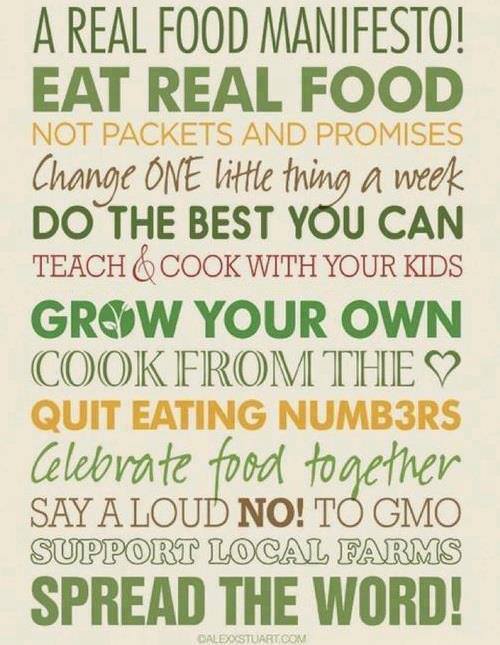 HOMEMAKING/COOKING TIP
MENU PLANS FOR THE WEEK
MONDAY – ITALIAN TOMATO MEATBALL SOUP with GRAN'S HONEY MUFFINS
TUESDAY – SUPPER STRATA
WEDNESDAY – C.O.R.N.
THURSDAY – GARLIC BUTTER GRILLED PORK CHOPS & SALAD
FRIDAY – BACON WRAPPED SPAM BITE APPETIZERS, BBQ BURGERS, POTATO SALAD, BBQ BEANS & POMEGRANATE PINEAPPLE CHEESECAKE and MALSADAS
SATURDAY – BACON ASPARAGUS FRITTATA & UPSIDE DOWN APPLE HONEY CAKE
SUNDAY – HOMEMADE NOODLES with MEATBALLS BOLEGNESE with CORN & CUCUMBER SALAD and KOLACHES
SUCCESSFUL RECIPE LINKS FROM LAST WEEK
FEATURED PARTY LINKS FOR THIS WEEK