This is one of the simplest and most flavorful ways to use end of the season garden tomatoes!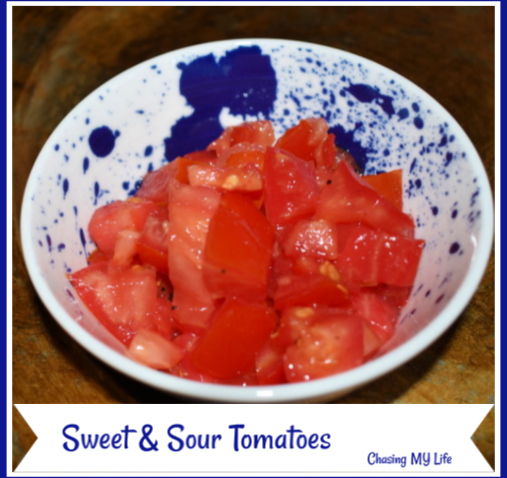 SWEET & SOUR TOMATOES
2 cups chopped tomatoes
1/4 cup apple cider vinegar (or other flavor of your choice)
FRESH ground sea salt and black pepper
1-2 tablespoons sugar
Sprinkle tomatoes with sugar and toss.
Sprinkle again with FRESH ground salt and pepper and toss to mix.
Pour vinegar over and toss to mix.
Chill.