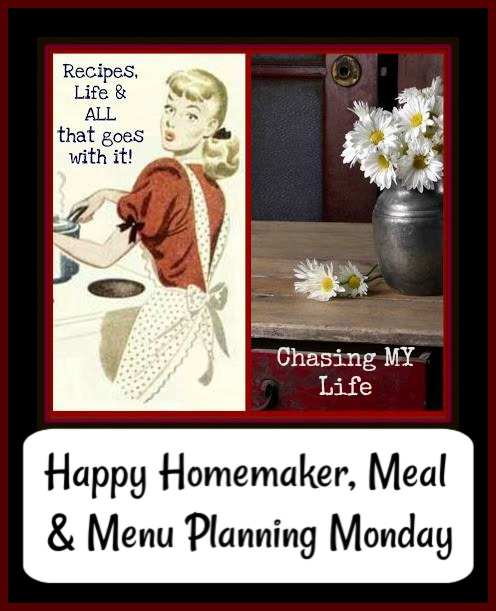 Be sure to join us and link up with
Sandra at Diary of a Stay at Home Mom for Happy Homemaker Monday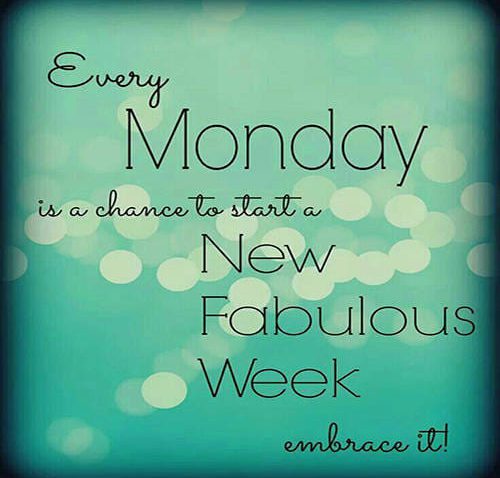 GOOD MORNING sweet friends.  It was a busy week that seems to have just swept by when I wasn't looking!  I'm jumping in with both feet this morning because of an early morning appointment.

OUTSIDE MY WINDOW & THE WEATHER OUTSIDE & WHAT I'M WEARING We're supposed to have a relatively mild and dry week with cooler crisp nights. 🙂 We have an appointment this morning so I'm wearing Levis and a burgundy lightweight sweater with my new gray POPS.

ON THE BREAKFAST PLATE Black cherry yogurt, string cheese and hot water
AS I LOOK AROUND THE HOUSE, WEEKLY TO DO LIST, HOUSE & CRAFT PROJECTS, APPOINTMENTS
LAUNDRY, LIVING AREAS & KITCHEN…

Standard tidying up to do



YARD…

Need to cut back the clematus and start working on the flower box that is falling apart



APPOINTMENTS & TO DO…

I have my annual physical and follow-up for the vitamins and minerals post surgery, getting my hair done, hubby has a couple of appointments also, visiting with stepdad at rehab…



BLOG…

I've been working on Blogtober, a few recipes and BLOGMAS posts



CRAFTS/PROJECTS…

Made some more pumpkins with the munchkins yesterday.  I'm also working on a Snowman family made from old bowling pins.  They are still naked, but at least started 😀



ON MY MIND / THINGS THAT ARE MAKING ME HAPPY Doing Blogtober has helped me get away from doing JUST recipes and I'm really enjoying it.  I think maybe I need prompts for every month of the year to keep me motivated.  Last week's posts from BLOGTOBER include:

If I won the Lottery – I'm running behind, but will catch up this week.

WHAT IS ON THE DVR, I LIKE OR ON THE LIST TO WATCH/SOMETHING INTERESTING I WATCHED
I'M READING nothing right now 🙁
FAVORITE PHOTO FROM THE CAMERA We had our pumpkin making family day this week! I think the girls had fun making their own little families and using their imaginations to decorate them.  I made a couple new ones too for my ever growing family, including a set of twins.

INSPIRATION & A FUNNY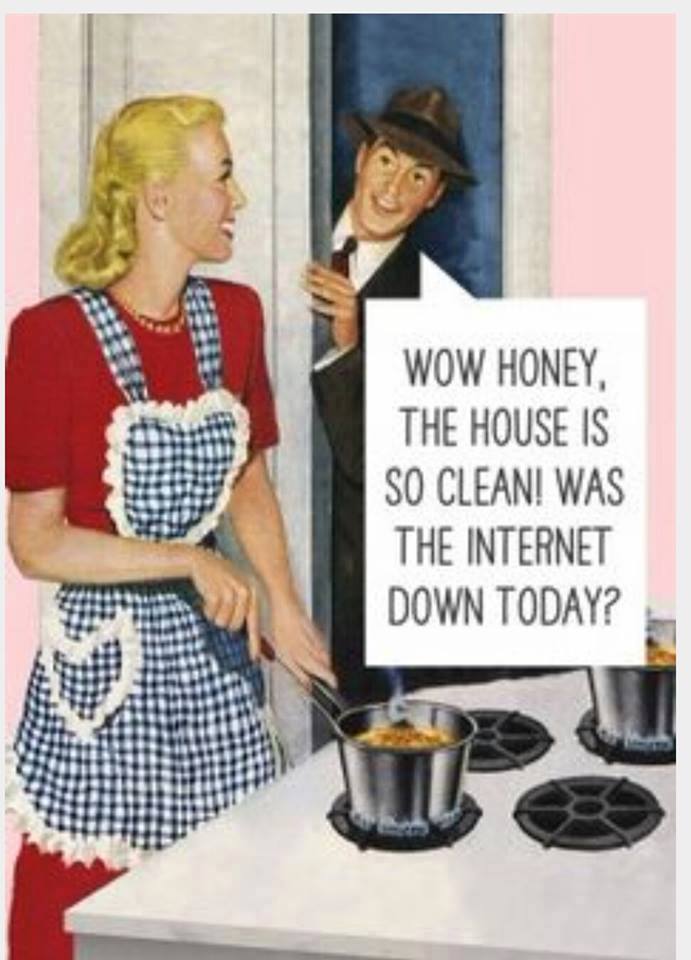 HEALTH & BEAUTY TIPS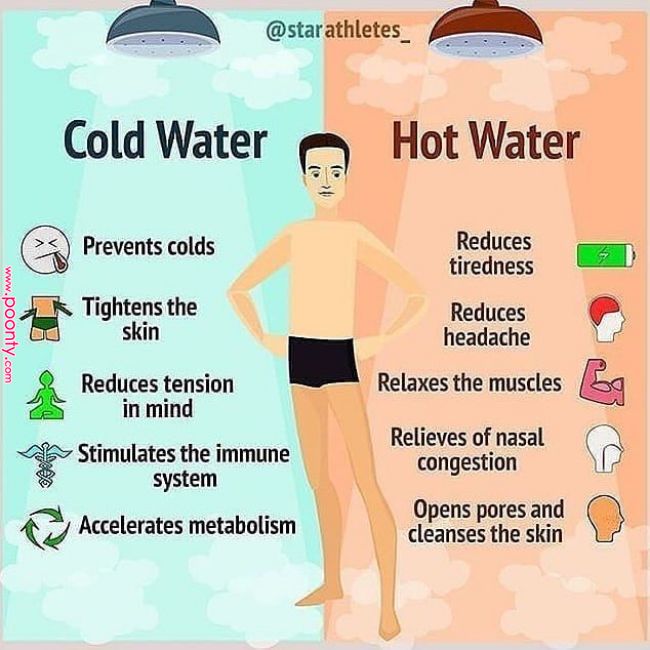 HOMEMAKING/COOKING TIP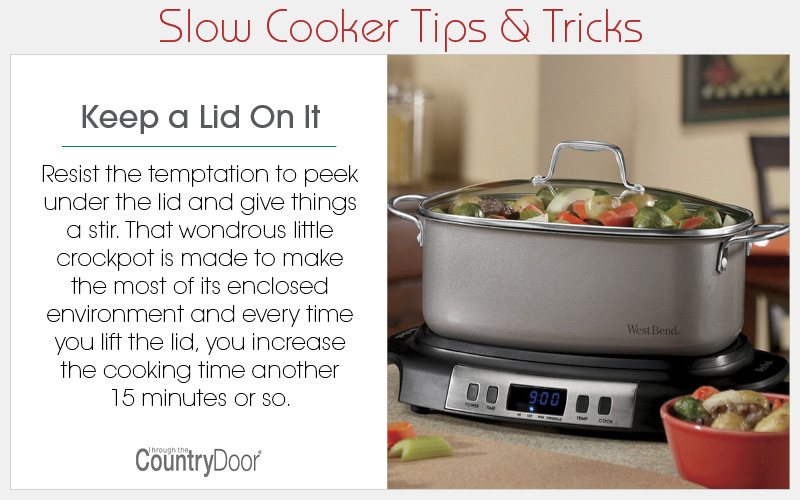 MENU PLANS FOR THE WEEK
MONDAY – HAM & SCALLOPED POTATOES with SALAD
TUESDAY – SOUP KETTLE – an ANTIQUE RECIPE re-creation
WEDNESDAY – MINI CHICKEN POT PIES & SALAD
THURSDAY – C.O.R.N.
FRIDAY – MINI CAJUN CHICKEN POT PIES
SATURDAY – SWEET & SOUR BRISKET
SUNDAY – GINGER ALE CHICKEN
SUCCESSFUL RECIPE LINKS FROM LAST WEEK
FEATURED PARTY LINKS FOR THIS WEEK
RECIPES TO LOOK FOR THIS NEXT WEEK
MINI CHICKEN POT PIES
MINI CAJUN CHICKEN POT PIES
HAM & SCALLOPED POTATO CASSEROLE
GINGER ALE CHICKEN

ANTIQUE SOUP KETTLE

CREAMY CHICKEN & VEGGIES