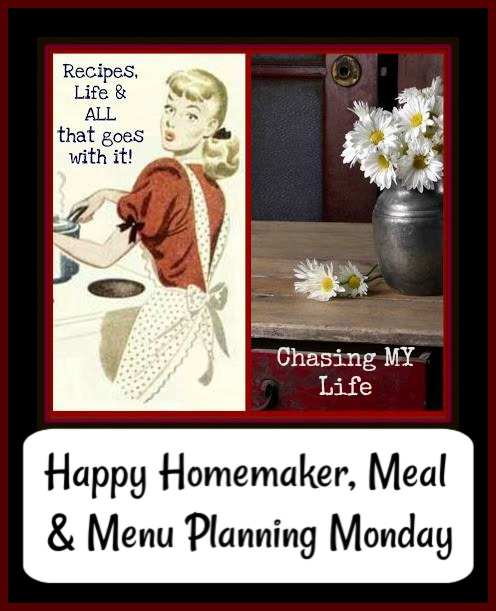 Be sure to join us and link up with
Sandra at Diary of a Stay at Home Mom for Happy Homemaker Monday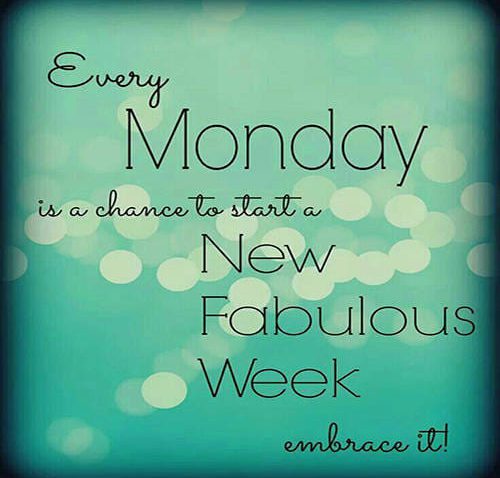 GOOD MORNING Where did last week go?  It was Monday morning and I was working away.  Then, the next thing I knew it was Sunday afternoon!  Obviously it was a busy week and I did get a lot accomplished, but I really prefer a little slower pace where I can remember what day it is and appreciate it a little more!  Sorry I was so late visiting everyone last week, but will try VERY hard to make the rounds earlier this week.

OUTSIDE MY WINDOW & THE WEATHER OUTSIDE & WHAT I'M WEARING
Fall is in full swing here with very cool crisp nights full of freeze warnings and cool days that warm up for a couple hours in the afternoon.  Despite the picture above, more often than not mornings begin a bit gray and foggy only breaking to sunshine around lunch time for a couple hours – one of the main reasons why "snowbirds" travel south for the winter.  It will only get worse after next weekend with the time change. I wrote the 2nd because I do it BEFORE I go to bed even though it technically doesn't change until 2AM on the 3rd 😀 
I'm on my way to the shower, but will putting on some warm socks to go with my Levi's, teal hoodie and favorite gray POPS.

ON THE BREAKFAST PLATE When I was at the grocery store the other day, there was a man handing out samples for this amazing Epiphany Pacific Northwest LOCAL caramelized balsamic vinegar.  One of the things that really attracted my attention was he had SEVERAL different labels for what turned out to be the SAME vinegar.  He was market testing and trying to educate people that it can be used on SOOOOOOOO many more things than what are traditionally done.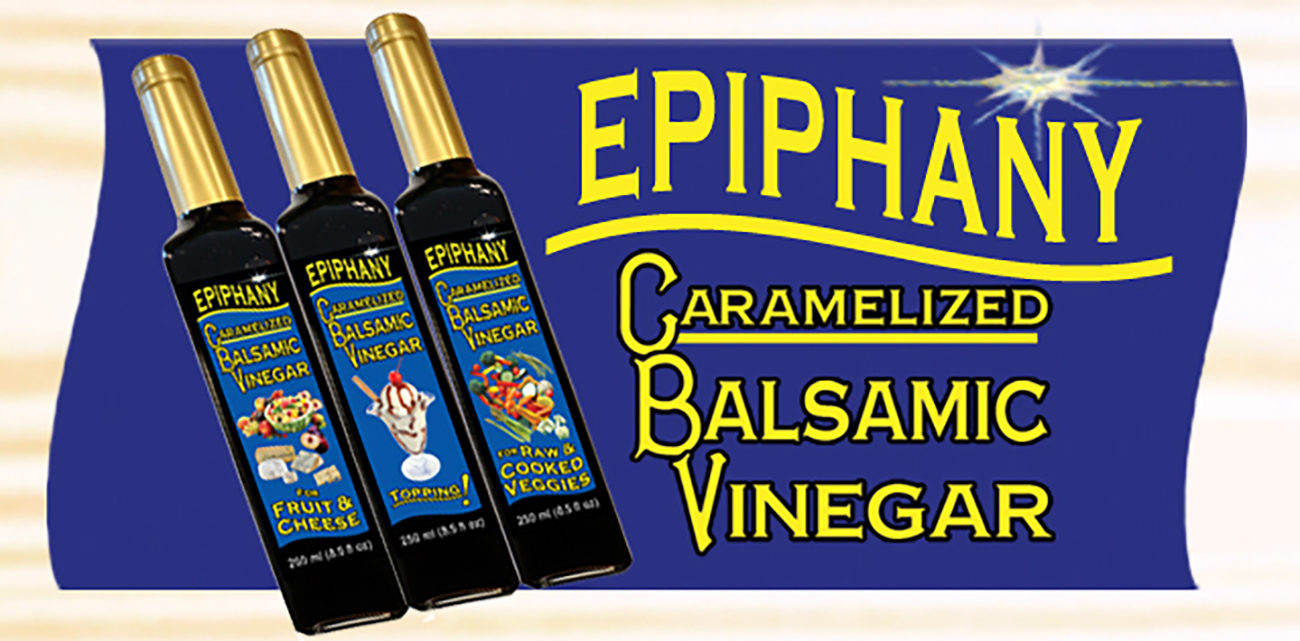 He had samples with various "odd" foods for people to try and I have to say I was PLEASANTLY impressed.  One of those "odd" foods was a banana.  So I sampled and I probably looked like a kid in a candy store.  I know my eyes got huge with surprise and a grin broke out on my face.  This is the long way of saying that my morning banana is now made with a large drizzle of this amazing caramelized balsamic vinegar!  Oh and I have my normal hot water.

AS I LOOK AROUND THE HOUSE, WEEKLY TO DO LIST, HOUSE & CRAFT PROJECTS, APPOINTMENTS
LAUNDRY, LIVING AREAS & KITCHEN…

needs a bit of touch up which I will work on today…



YARD… hubby finished the new flower box this past week (part of what took up so much of our time) and I repainted (for the last time) the metal trellis that the clematis grows around in the spring.  The trellis had not been done previously (and should have been) so many areas of rust have eaten through beyond repair 🙁  It does have what repair could be done and a

FRESH

coat of paint giving it a couple more years of life.  Hubby also got the water spigots covered and the hoses drained.

APPOINTMENTS & TO DO…

I finally have the appointment with my primary this week, a nail appointment and hubby has some things too at the end of the week.  We got my step dad home from rehab at the end of last week and home health care is supposed to do an assessment this week too.  And of course all the wonderful kiddies and their costumes will be here Thursday!



BLOG… I need to get caught up on

BLOGTOBER

and am still working on a few future recipe posts.  I'm also working on

BLOGMAS

and a new to me set of blog prompts for November that I think I'll call

BLOGTHANKS

? or

BLOGEMBER

?. I've made the list of prompts to start next Friday, but can't settle on a name yet 😀 I'm NEEDING the prompts to keep me motivated and not have my subject matter get stale.

CRAFTS/PROJECTS… I have a couple of snowmen projects to finish, but have just

NOT

had the time yet 😀

ON MY MIND / THINGS THAT ARE MAKING ME HAPPY
WHAT IS ON THE DVR, I LIKE OR ON THE LIST TO WATCH/SOMETHING INTERESTING I WATCHED We caught an old movie from 2010, The Next Three Days,  on Amazon with quite a few big names (Russel Crowe, Liam Neeson, Elizabeth Banks, Daniel Stern to name a few) and are not sure how we missed it when it originally came out.

I'M READING Swamp Santa by Jana Deleon – one of the Miss Fortune series
FAVORITE PHOTO FROM THE CAMERA

There was an evening with an absolutely beautiful sunset!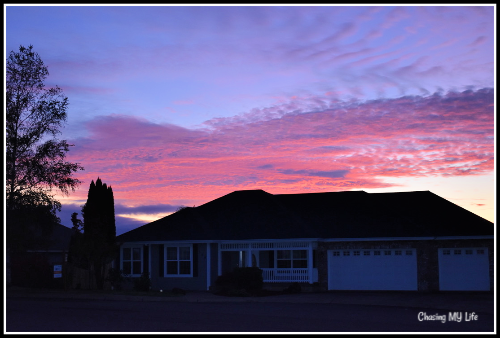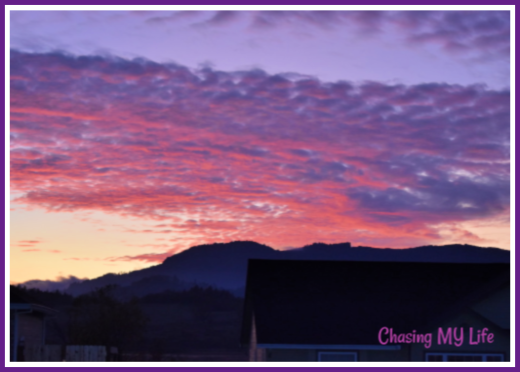 George and Elmer here would like to wish you a Happy Halloween! 😀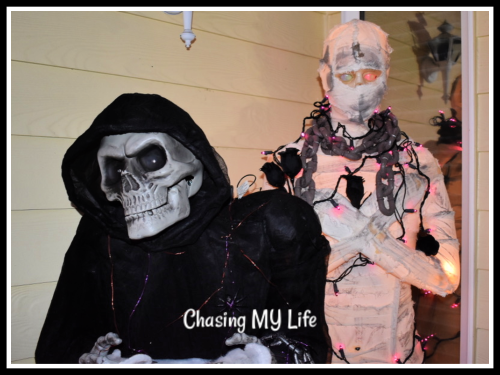 INSPIRATION & A FUNNY

There's still 2 months left to 2019 – make it so!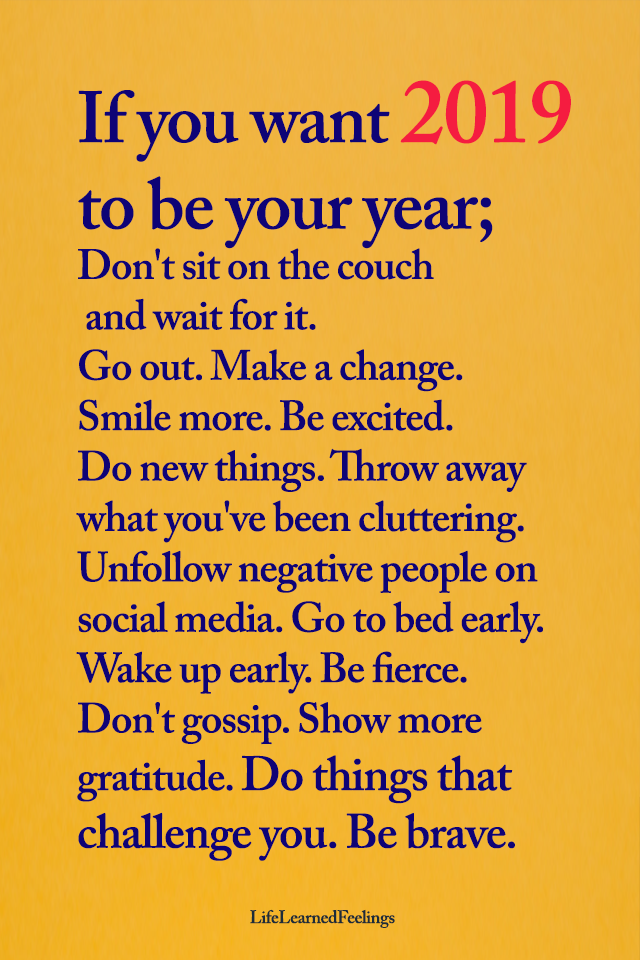 HEALTH & BEAUTY TIPS
HOMEMAKING/COOKING TIP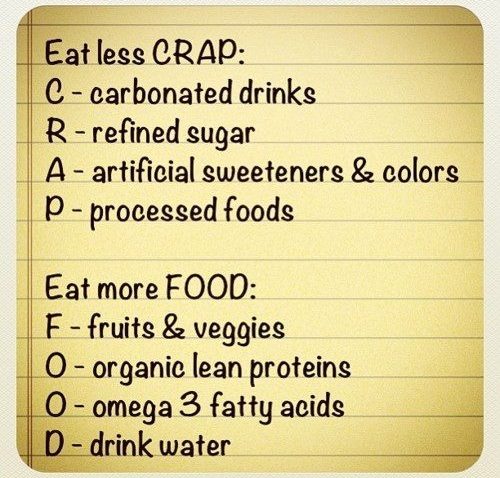 MENU PLANS FOR THE WEEK
MONDAY – POT ROAST & VEGGIES with SALAD
TUESDAY – SOUP KETTLE – an ANTIQUE RECIPE re-creation
WEDNESDAY – MINI CHICKEN POT PIES & SALAD
THURSDAY – C.O.R.N.
FRIDAY – MINI CAJUN CHICKEN POT PIES
SATURDAY – SWEET & SOUR BRISKET
SUNDAY – GARLIC LIME CHICKEN ala SLOW COOKER
SUCCESSFUL RECIPE LINKS FROM LAST WEEK
FEATURED PARTY LINKS FOR THIS WEEK
RECIPES TO LOOK FOR THIS NEXT WEEK
SOUP KETTLE – an ANTIQUE RECIPE re-creation
CAJUN CHICKEN POT PIES
GARLIC LIME CHICKEN ala SLOW COOKER