An old friend that I met through blogging, had a great food blog with and have never actually met in real life, but feel like we've known each other forever… has returned to blogging after a couple years absence and I was blown away to see she was diving back in as if she never left.  Welcome back Martha!  She is doing what she calls, Sunday 6 over Seaside Simplicity. She'll make it a link party if enough people want to join in.

Some of the categories overlap with categories I do also on Monday's Happy Homemaker and Menu Plan Monday, but I'll be brief in the overlap categories.
1. WEEKLY RECAP

I had a pretty good week and the weather was good.  We did get a couple little half day trips for photos done and overall had a good time despite life being turned upside down right now.  I did an inventory of my pantry back stock, freezer stock and menu planned through the 6TH of July so I could get a grocery list made for tomorrow's grocery shopping.  I was also able to get the recipes lined up to post on both this blog and my "recipe" only blog Savory Kitchen Table.
2. TO DO LIST FOR THE WEEK

I have an early mammogram appointment and appointments for fingers and toes on Monday.

Hubby has some VA labs on Thursday.

Planning an upcoming trip to see friends in Montana – this requires so much planning to do it safely these days!

Update some old files and a couple letters that need to be made besides a couple phone calls.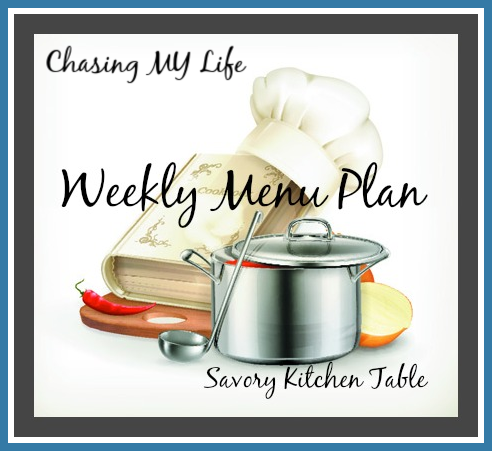 | | | | | | | | |
| --- | --- | --- | --- | --- | --- | --- | --- |
| | MONDAY | TUESDAY | WEDNESDAY | THURSDAY | FRIDAY | SATURDAY | SUNDAY |
| DINNER | CHICKEN CACCIATORE & SHEET PAN SCALLOPED POTATOES | VINEGAR CHICKEN & TURNIP POTATO GRATIN | STUFFED PEPPERS & CABBAGE SLAW | C.O.R.N. acronym for clean out refrigerator night | CHICKEN PEANUT STEW & CHEDDAR MUFFINS | CHICKEN FRICASSEE, CREAMED CORN, & SALAD | APRICOT BBQ CHICKEN & BUTTERNUT, BACON, APPLE HOT DISH |
| DESSERT | | LIME AUSTRALIAN CHEESECAKE | | | | | |
4. SOMETHING I LIKE TO SHARE

Martha shared a new blog which reminds me I need to get back into finding new blogs. I hate that my favorite reader went away and then there were a bunch of changes to the new one and I hate to admit I lost interest in things when my schedule was so busy. I'm going to try and start seeking out new blogs this year! In the meantime, I'll leave you with a funny as we approach a new month that is indicative of all that we're going through in 2020. 😀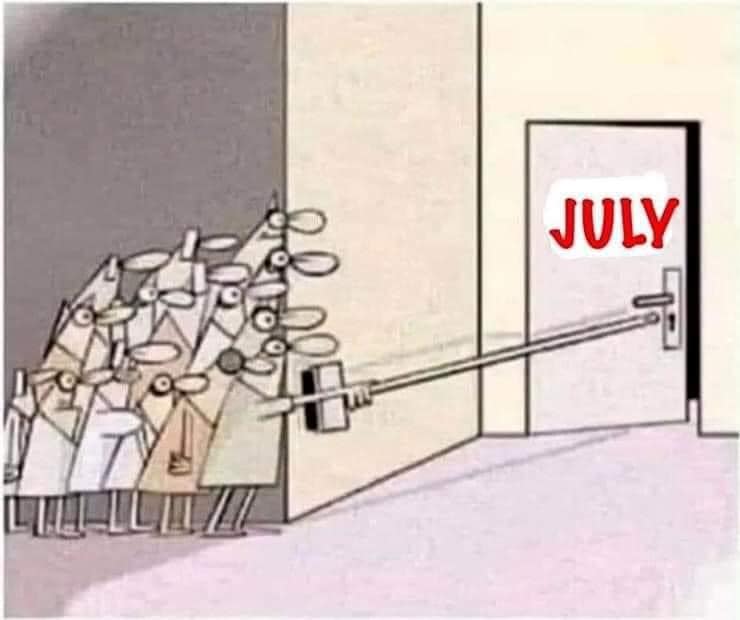 5. PHOTO OF THE WEEK

This was a hard category for me – I just had too many favorites from this week and if you follow me on INSTAGRAM you know what I mean! 😀 That said, I have to say this Bumble Bee picture is probably top of the list.  I can't believe I was able to actually get the veins in the wings even.  I took this on the move with my iPhone.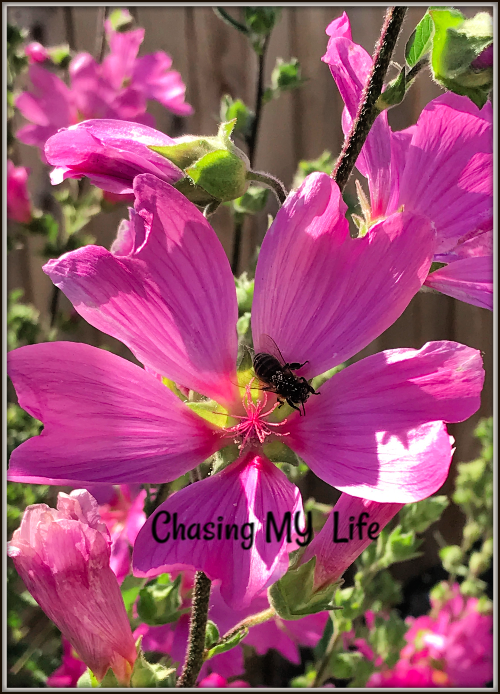 Sunday 6, Happy Homemaker and Menu Plan Monday are something I need to do regularly. My Virgo organizational habits are well suited by it 😀 I find I do best when I have a plan, a list or at the very least consistent organization that surrounds me.  I hope everyone is having a WONDERFUL and relaxing father's day, maybe with some back yard BBQ or at least a couple drinks and a good meal.