GOOD MORNING everyone. I hope you've all had a GREAT weekend. It's been a strange week around here with the sad and horrific fires creating so much loss and devastation in our state. Many places have had to shut down again or go to much reduced hours of operation due to the smoke, ash and many of their employees being evacuated. After several days of 0% containment on our local fire, it appears they are getting a "handle" on it. It's now at 10%. Unfortunately, resources are stretched thin and many have been displaced or lost everything 🙁 I am impressed with the local community and how they have come together to donate and offer to help wherever necessary. Some donation centers are so full they are directing people to other locations.
Personally, our biggest issue is the dense smoke and ash making an already difficult year more difficult. The orange skies, red sun and dense fog like smoke make it seem like an entirely different time of year than the end of summer 🙁 Hubby took down the large filter from the air conditioning vent for me to wash last night and I was surprised by how much had accumulated. We're going to check the air filters in the cars too!

It's my birthday week so I'm trying to maintain a positive attitude 🙂 and go about getting things done though not being able to be outside will change that a bit this week.

Be sure to join us for Happy Homemaker Monday and link up
with our host, Sandra at Diary of a Stay at Home Mom
OUTSIDE MY WINDOW & THE WEATHER OUTSIDE & WHAT I'M WEARING While I'm happy the temperatures are lower than expected and even originally predicted, I'm sad for the reason – the intense thick smoke layer blocking out the sun! 🙁 As of last update our "local" fire has burned 122,000 acres and is only 10% contained so the air quality is not likely to improve much this week or next.  They are currently predicting a containment date of September 30th!  🙁 It's like being in the middle of a non-stop bonfire 24/7. And while we desperately need rain, we do NOT need thunderstorms with lightning! The temperatures predicted are one thing, but reality is another. We haven't been warmer than 65° in days!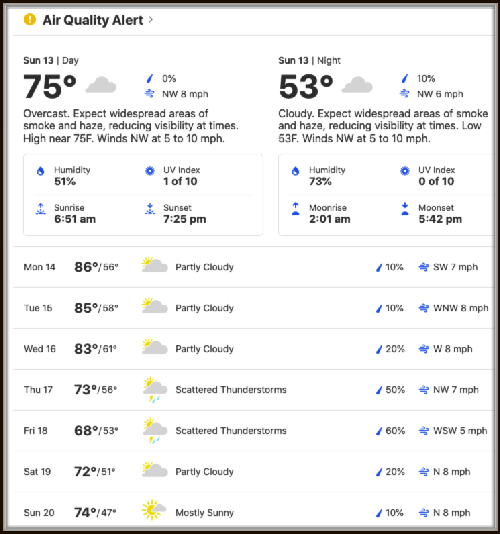 ON THE BREAKFAST PLATE Coffee and Peach Yogurt
AS I LOOK AROUND THE HOUSE, WEEKLY TO DO LIST, HOUSE & CRAFT PROJECTS, APPOINTMENTS
THIS WEEK'S TO DO LIST, PROJECTS & APPOINTMENTS


LAUNDRY & CLEANING




GROCERIES & ERRANDS

PROJECT RESEARCH & PAPERWORK

STORAGE SORTING & REPACKING BROKEN BOXES
WHAT'S ON THE DVR/TV We're looking for a few new shows to watch.  Dancing With The Stars starts tomorrow, but I'm not sure I'll be watching this year 🙁

CABLE

– cooking shows, Halloween Wars


IMDb

– nothing last week


REDBOX

– nothing last week


HULU

– finished WINGS and started 11-22-63


NETFLIX

– Hart of Dixie season 3, Project Power, The Core, Away, Cobra Kai


PRIME

– finishing EUREKA season 2
I'M READING I just started The Silent Daughter by Claire Amarti
FAVORITE PHOTO FROM THE CAMERA It was NOT a good week for pictures so other than a few like this or food I didn't get any.

INSPIRATIONAL

LIFE TIP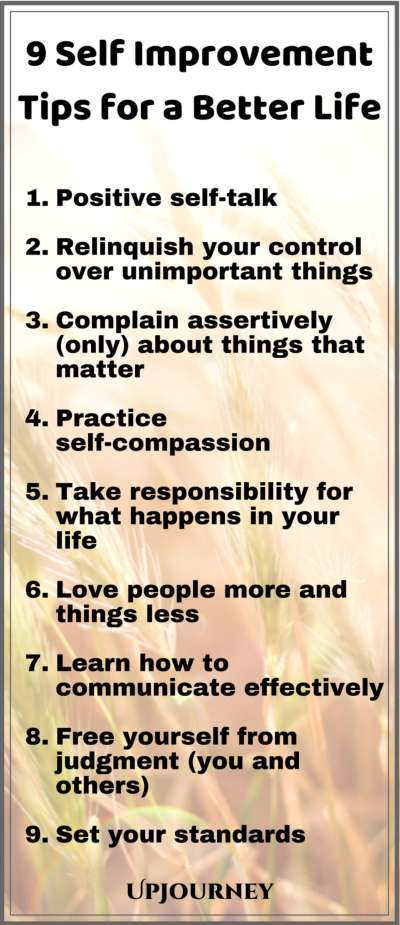 HOMEMAKING/COOKING TIP
MENU PLANS FOR THE WEEK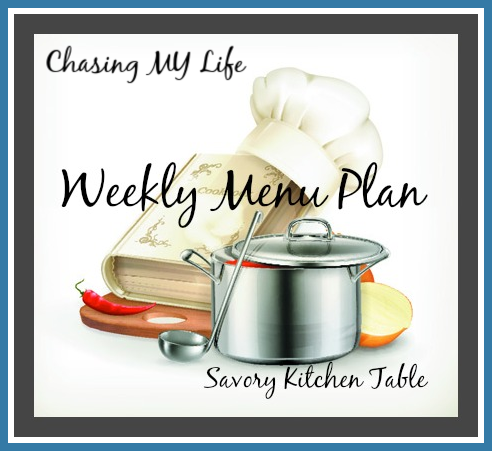 | | | | | | | | |
| --- | --- | --- | --- | --- | --- | --- | --- |
| | MONDAY | TUESDAY | WEDNESDAY | THURSDAY | FRIDAY | SATURDAY | SUNDAY |
| DINNER | PORK POSOLE with S/S TOMATOES | OUT for my birthday | CUBAN POT ROAST & CHEESY BACON GREEN BEANS | C.O.R.N. | HONEY LIME PORK & PINEAPPLE SLAW | RAVIOLI LASAGNA and SALAD | BAKED BEAN CASSEROLE |
| DESSERT | | CHERRY ALMOND BUNDT CAKE | | | | | |
SUCCESSFUL RECIPE LINKS FROM LAST WEEK
FEATURED PARTY LINKS FOR THIS WEEK
RECIPES TO LOOK FOR THIS NEXT WEEK OR SO
CHOCOLATE FUDGE MARBLE CAKE
ITALIAN MEATBALLS IN RUSTIC TOMATO SAUCE
GRANNY SMITH APPLE BREAD
RED BLUE CHEESE DRESSING