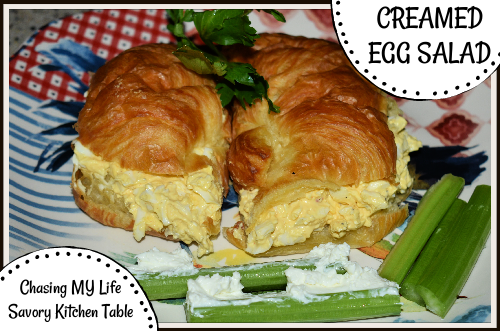 CREAMED EGG SALAD
6 eggs, hard boiled and cooled
3 ounces cream cheese, softened
1/4 cup mayonnaise
1/2 teaspoon sugar
1/4 teaspoon onion powder
FRESH ground sea salt and black pepper
2 tablespoons sweet pickle relish, drained
Mix cream cheese and sour cream together until smooth.

Add sugar, onion powder, salt and pepper, mixing until well blended.

Grate hard boiled eggs with a cheese grater into the mixing bowl.

Add pickle relish.

Serve on croissants.