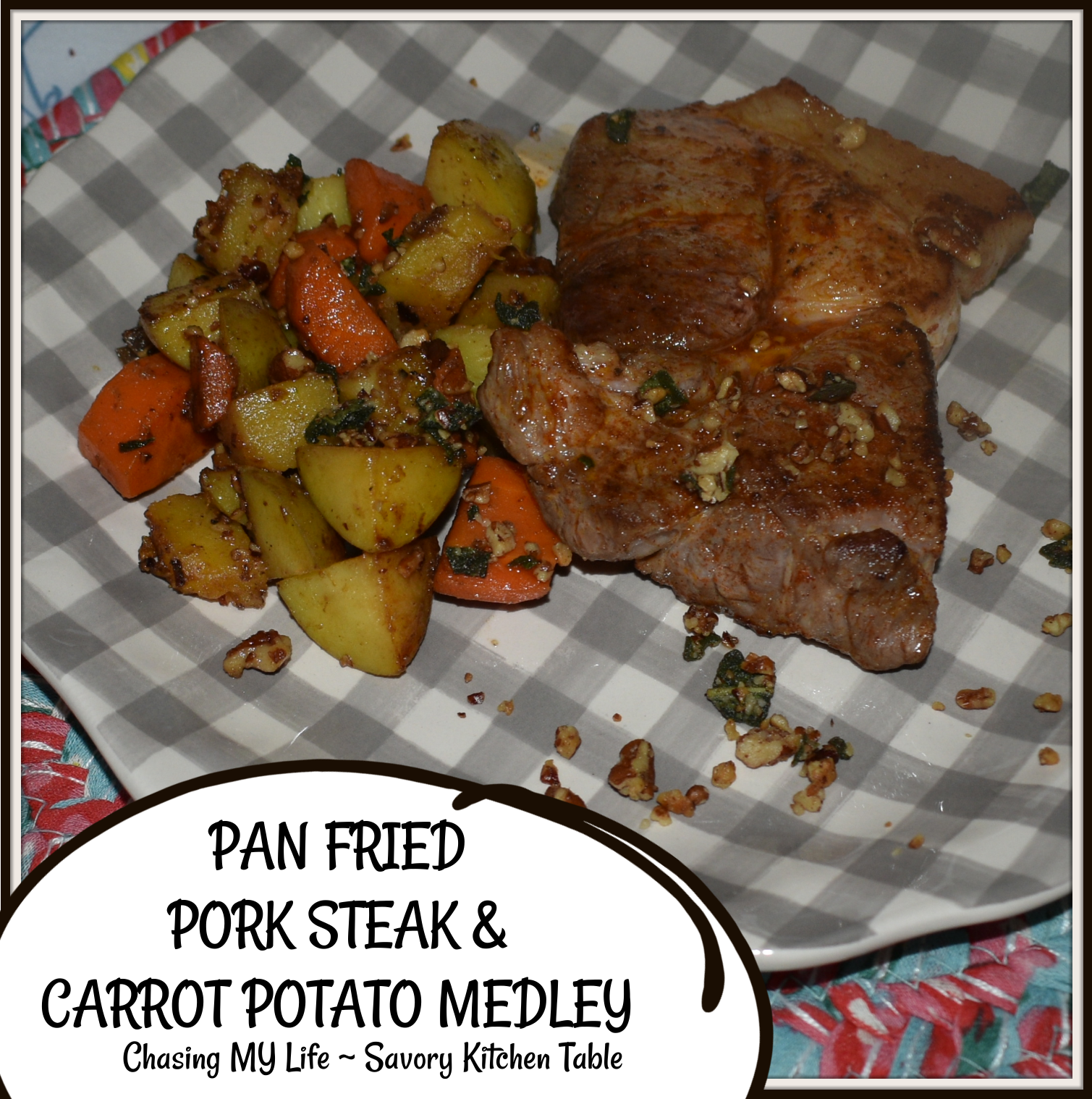 PAN FRIED PORK STEAK & POTATOES
2-4 criss cross cut boneless pork steaks
2 tablespoons avocado oil
FRESH ground sea salt and black pepper
2 cloves garlic, minced
1 teaspoon paprika
1 teaspoon Italian herbs
2 cups chopped Yukon potatoes
3/4 cup chopped carrots
1 SMALL bunch green onions, sliced thin
1 tablespoon water
2 tablespoons heavy cream
Preheat oven to 350°.

Generously season pork steaks with FRESH ground sea salt and black pepper.

Rub pork steaks on both sides with oil.

Heat heavy skillet over medium high heat with remaining oil.

Sear steaks 3-4 minutes each side and then keep warm in oven while you prepare the potatoes.

Add onions to skillet and saute 2 minutes.

Add garlic and saute another 30 seconds or so until fragrant.

Add potato and carrot pieces, frying until fork tender and crisp on the edges.

Add in Italian herbs and sprinkle with paprika, stirring to coat and blend well.

Add water and heavy cream, simmering a few minutes until thickened.