This is Erin's dad's recipe. He first taught her in his diner and she adapted it with her own spin. I then adapted it and backed off on the herbs. The first time I made it we thought it was a little too herb forward (at least for us).
Also I'm deathly allergic to mustard so I substituted a honey horseradish mixture to replace the Dijon mustard. I've obviously never tried her glaze, but love what I have substituted it for.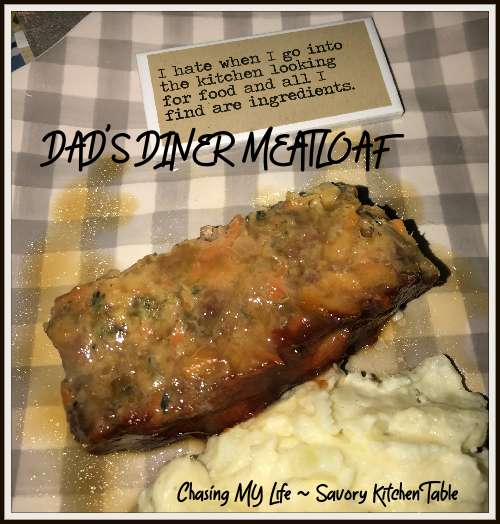 FOR THE MEATLOAF serves 4-6
3/4 pound ground beef
3/4 pound ground pork
1/4 cup shredded FINELY carrot
1 shallot, diced
1/4 cup shredded Pecorino cheese
1 cup ½-inch crusty sourdough bread cubes
1 teaspoon fresh thyme leaves
1 LARGE egg, lightly beaten
1/4 cup whole milk
FRESH ground – about 1 teaspoon salt and 3 to 4 twists of pepper
Preheat the oven to 375°.

Combine all of the meatloaf ingredients in a large bowl and use your hands to mix

JUST until evenly combined. DO NOT OVER MIX.

Form into a 9 × 5-inch loaf pan.
GLAZE
1/8 cup packed light brown sugar
1/3+ cup ketchup (jalapeno ketchup adds a bit of a kick if you want)
2 teaspoons QUALITY honey – added to replace Dijon mustard
1/2 teaspoon creamy horseradish – added to replace Dijon mustard
(1/2 tablespoon Dijon mustard) – omitted due to allergy
In a medium bowl, stir together all of the ingredients.

Brush the top of each meatloaf with a thick coat of the glaze.

Transfer to the oven and bake 45 minutes until an instant-read thermometer reads 150°.

Let the meatloaf rest for 10 to 15 minutes, then unmold, cut into slices, and serve.
Her recipe calls for "unmolding" the meatloaf. I have the MOST wonderful pans and bake ware from USA Bake Ware and HIGHLY RECOMMEND getting this loaf pan.The oils and fats drip to the catch basin in the bottom and the insert lifts out allowing the meatloaf to be slid out without disturbing the glazed top.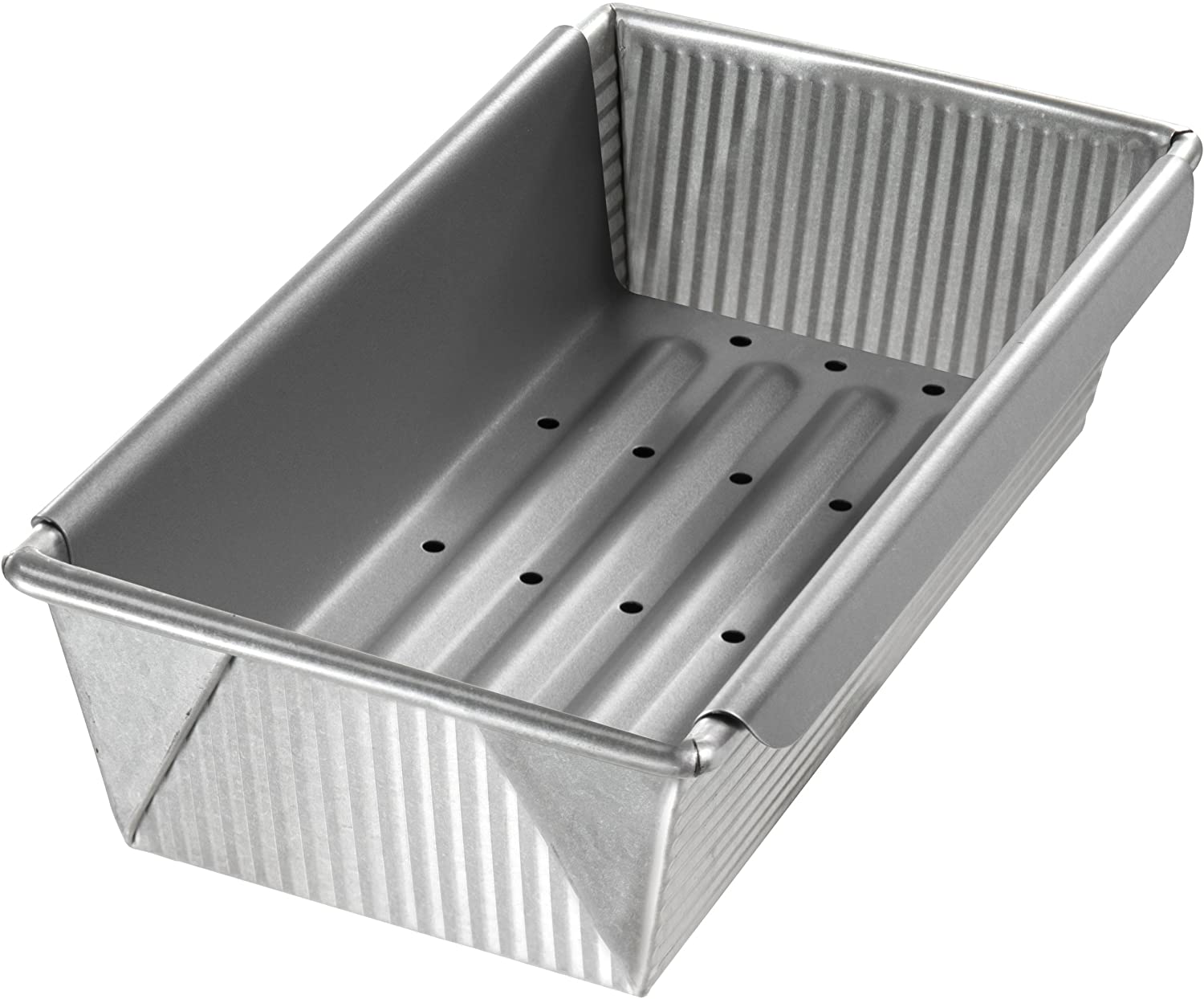 I have not been solicited for not encouraged in ANY way to make this recommendation which to me means ten times more. It is just an awesome pan made by an awesome company out of quality materials! I think I have every piece of bake ware they make. 😀