Make this when you have a recipe that needs the lemons, like a summer lemonade.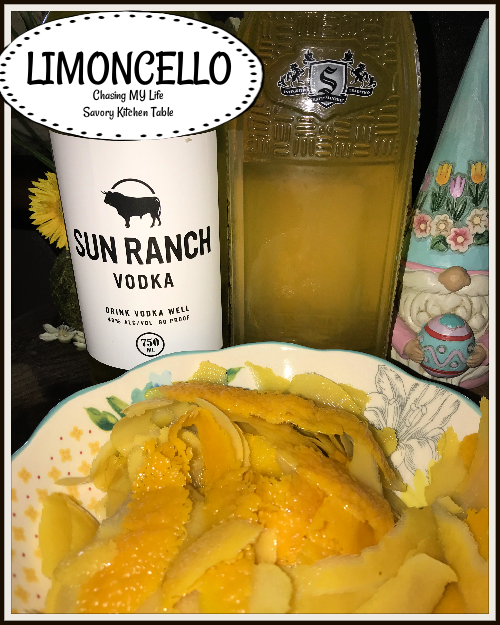 LIMONCELLO
8 LARGE lemons
2 LARGE oranges
1 (750ml) bottle of QUALITY vodka
2 cups water
2 cups sugar
With a sharp peeler remove the peel from the lemons and oranges.

Trim away any pith from the peels. Save the lemons for lemonade or another recipe.

Place the peels into a 2 quart pitcher.

Pour the vodka over the peels and cover with plastic wrap.

Steep the lemon peels for 4 days at room temperature.

In a large saucepan blend the water and sugar about 5 minutes over a medium high heat until sugar is dissolved.

COOL COMPLETELY.

Pour cooled sugar syrup over the vodka mixture.

Cover and let stand overnight at room temperature.

Strain Limoncello through a mesh strainer.

Discard the peels.

Transfer Limoncello to bottles, sealing bottles and refrigerating 4 hours until chilled.