Doing Happy Homemaker Monday so extensively helps keep me on track as it summarizes the past week and lays out a fairly concise plan for this week. Be sure to join us for Happy Homemaker Monday and link up with our host, Sandra at Diary of a Stay at Home Mom

Good morning my friends! I hope that you all had a wonderful week and are healthy and happy. I know many of you have kids that just went back to school or are about to, effectively bringing your summer to an end. 😀
Hey guys, I hate to be the one to point this out, but, Halloween is only 77 days away which also means there are only 101 days until Thanksgiving and 132 until Christmas! I saw Halloween costumes for sale when I was in Costco the other day and worse yet I saw Thanksgiving and Christmas decorations in Joanne's last Friday.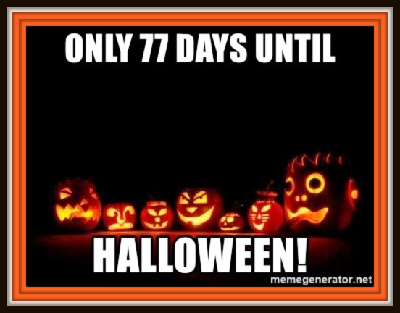 It seems like the days are just flying by and while we are still in the throes of summer, fall is almost here which will go by all to fast for my liking and then Thanksgiving and Christmas will be here bringing in winter which I love.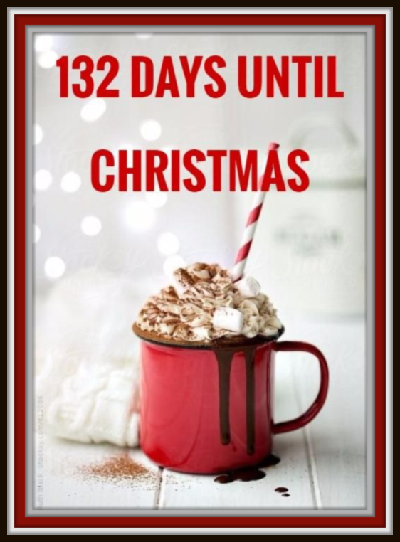 Hot water and my last Raspberry Lemonade yogurt are breakfast. I'm hoping that I can find some more yogurt when I go shopping this morning, but it is a flavor that has been hard to find. 🙁

THIS WEEK'S TO DO LIST, PROJECTS & APPOINTMENTS


LAUNDRY & CLEANING

I was able to get everything up to date and tidy over the weekend.



GROCERIES & ERRANDS

I'm running into town this morning to do my grocery shopping and then running to water Trudy's yards on my way home.




PAPERWORK, PHONE CALLS & PROJECTS

We're going to take a day and go bowling later this week and are planning a trip to the butterfly farm. Thursday is our anniversary and we'll be going out for a nice dinner. Because it's a Thursday there shouldn't be a crowd.



RECIPE RESEARCH & MENU PLANNING

August is completely planned manu wise and

I'm still working on a "LINK" week in September for some new recipes. I'm really trying to work the next several months around the freezer and pantry to clear out everything I can. At the end of the year I'm going to donate anything leftover to the food pantry so I can reorganize and downsize everything.

WHAT'S ON THE DVR/TV


NETFLIX

We've finished NCIS through season 4. Locke & Key season 2 is here so we just began that. We also watched DOOM Anihilation.

DISCOVERY +

MYSTERIES at the MUSEUM



CABLE On Saturday nights hubby and I watch really old SVENGOOLIE movies – even have a bowl of popcorn. But, this week it just wasn't any fun so we switched it off.

FUN/DOCUMENTARY

American Pickers, Mysteries of the Abandoned

NASCAR, COOKING SHOWS

– BBQ USA with Michael Symon, Beat Bobby Flay, Guy's Grocery Games, Masterchef, Big Bad Budget Battle


I just finished Jana DeLeon's Miss Fortune #23 SWAMP SPIRITS and loved it, as always a fun read!
We went to the County Fair last Friday, and while I'm used to MUCH larger fairs, the one thing about ANY county fair is how cute the animals are. We love seeing the FFA and 4H kids and their animals. Unfortunately, I always have higher hopes for the other categories 🙁 There were very few quilts and homemaking entries which I found very disappointing. 🙁 In our old area it would have taken us 2 days to do the WHOLE fair – here it took only 2-3 hours.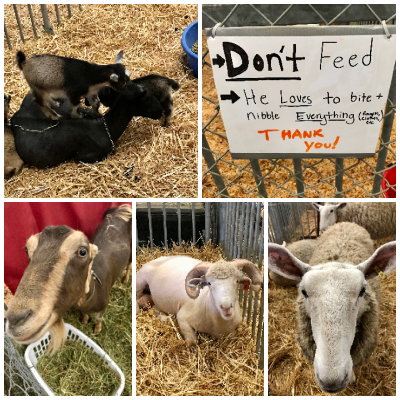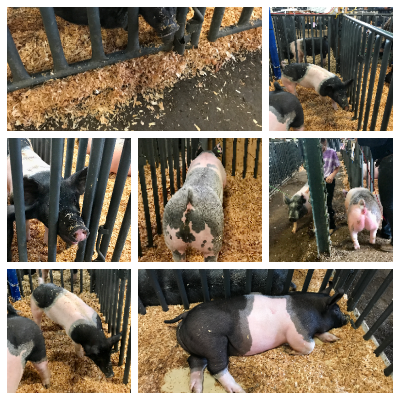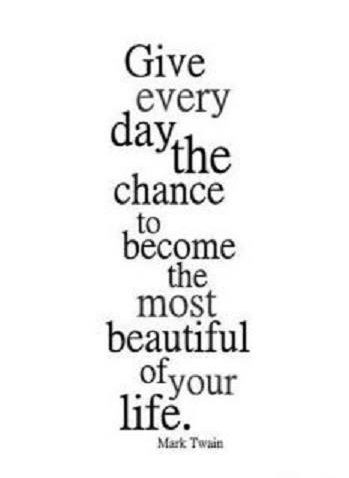 | | | | | | | | |
| --- | --- | --- | --- | --- | --- | --- | --- |
| | | | | | | | |
| | | PHILLY CHEESE STEAK SLIDERS & SALAD | BEEF BURRITO BOWLS | OUR ANNIVERSARY dinner out at the PARROT HOUSE | CORN/YOYO CLEAN OUT REFRIGERATOR NIGHT or YOU'RE ON YOUR OWN | | KENTUCKY HOT BROWN SLIDERS & SALAD |
| | | | RASPBERRY CHOCOLATE BUNDT CAKE | | | | RASPBERRY ALMOND RICOTTA CAKE |

CHICKEN & DRESSING BAKE