Be sure to join us for Happy Homemaker Monday and link up with our host, Sandra at Diary of a Stay at Home Mom

Please don't shoot the messenger, but it's 91 days until Christmas.
Now that fall is officially here, the weather has cooled down significantly and now that October is upon us my thoughts have turned to the holidays. I'm beginning to plan my BLOGMAS 2023 posts and a couple friends and I are even planning the menu for our New Years Party 😀
RAIN! GLORIOUS RAIN! We are over 9 inches behind our yearly average and in MUCH need of this strange wet stuff. It FINALLY started raining yesterday and I couldn't be happier! The temperature also dropped to the low to mid 60's for a high and lows are in the high 40's.


The South West Conference is over! I couldn't be happier about that for sure! The building was beautiful and welcoming. The planned entertainment was a great success and I hear the food was good. Our bartenders were on fire and worked their rock star butts off!

Many of the things that have been so stressful regarding the Eagles I have decided to just put in God's hands and let them play out amongst the other members. I believe that the woman "in charge" that is such a nightmare is truly showing her true colors and those that were previously unaware are FINALLY becoming aware which is a good thing as it will be shouldered and decided as a group from here on out. Unfortunately, she is being fueled by a couple others within our city and another that are also self appointed dictators aka low level know it alls with loud voices who aren't afraid to use them even when they are in the wrong. 🙁

I have high hopes that life will be better from here on out, but either way my duties will return to only those things I choose to be involved with and most of those are for the good of the WHOLE lodge so I don't need to interact with her. 😀

I'm doing a little bit of theraflu and a yogurt this morning. Not because I'm ill, but after being around so many people this weekend I'm considering it precautionary with the change in weather also.
THIS WEEK'S TO DO LIST, PROJECTS & APPOINTMENTS


LAUNDRY & CLEANING

I was able to get caught up on the laundry yesterday afternoon and will begin a deep clean for the change of seasons.



GROCERIES & ERRANDS I'm excited to get caught up with

EVERY

aspect of a

NORMAL

routine 😀 I'll do the majority of this category on Friday.

PAPERWORK, PHONE CALLS, PROJECTS & TRAVELS

Thursday is the day I will tackle this mess 😀



RECIPE RESEARCH & MENU PLANNING

Menus are planned through October and I don't anticipate many if any changes to it.



| | |
| --- | --- |
| WHAT'S ON THE DVR/TV | All the strikes and lack of a good fall line-up is keeping us binge watching some other shows and catching up on the Food Network. I'm enjoying the fall baking and Halloween shows. I'm also catching up on BBQ Brawl. |
I'm reading Heather Webber's latest book, At the Coffee Shop of Curiosities
A mysterious letter. An offer taken. And the chance to move forward.
When Ava Harrison receives a letter containing an unusual job listing one month after the sudden death of her ex-boyfriend, she thinks she's being haunted. The listing—a job as a live-in caretaker for a peculiar old man and his cranky cat in Driftwood, Alabama—is the perfect chance to start a new life. A normal life. Ava has always been too fearful to even travel, so no one's more surprised than she is when she throws caution to the wind and drives to the distant beachside town.
On the surface, Maggie Mae Brightwell is a bundle of energy as she runs Magpie's, Driftwood's coffee and curiosity shop, where there's magic to be found in pairing the old with the new. But lurking under her cheerful exterior is a painful truth—keeping busy is the best way to distract herself from the lingering loss of her mama and her worries about her aging father. No one knows better than she does that you can't pour from an empty cup, but holding on to the past is the only thing keeping the hope alive that her mama will return home one day.
Ava and Maggie soon find they're kindred spirits, as they're both haunted—not by spirits, but by regret. Both must learn to let go of the past to move on—because sometimes the waves of change bring you to the place where you most belong.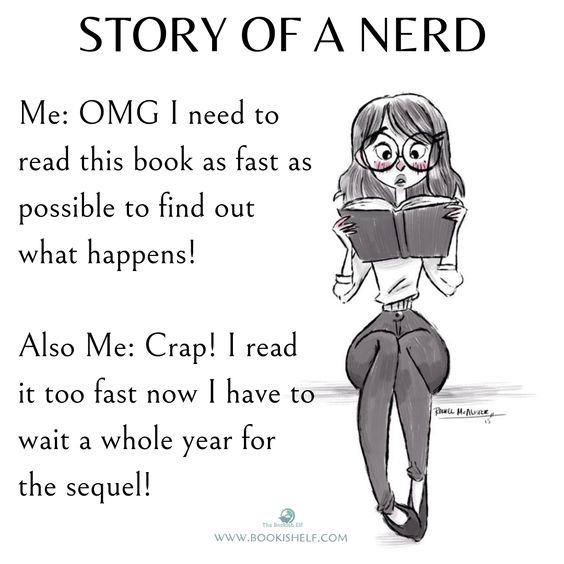 Carrie, I updated the South West Chicken Salad finally 😀
| | | | | | | | |
| --- | --- | --- | --- | --- | --- | --- | --- |
| | | | | | | | |
| | HOT WATER & YOGURT | | | | | SCRAMBLED EGGS | BRUNCH @ BACKSIDE |
| | |  TACO TUESDAY |  NELLIE'S DELI |  LEFTOVERS |  TUNA SANDWICHES |  MAC & CHEESE |  WINGS & TOTS |
| | CASSOULET & SMASHED POTATOES |  ANTIPASTO SQUARES |  TEXAS RANCH CHICKEN CASSEROLE & COPPER PENNIES | YOYO or CORN You're on YOUR own or Clean Out the Refrigerator |  MARSALA PORK CHOPS with CRANBERRY RICE |  OVEN BRISKET AND POTATO SALAD |  BEEF STEW & ANGEL BISCUITS |
| | | DRUNKEN EAGLES | | | | | |

I didn't get many "regular" pictures taken this week with being so busy, but my girlfriends and I did have a bit of fun at the conference photo "booth".
Our bartenders were on fire. They worked and sang their rock star butts off!