It's 3/4 YEAR update time. Can you believe we're 3/4's of the way through the year? This year seems to be speeding by faster and faster! We're only 86 days from Christmas.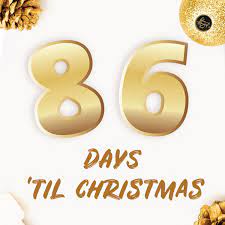 When I took that silly Facebook game last December it said my word was RESILIENCE, but I liked PROGRESS better and I was wrong. This truly became the year of RESILIENCE as I dealt with the adversity of a truly narcissistic witchy woman. So deciding both on both words for RESILIENT PROGRESS was better, I was only wishful thinking! But seeing that the meme spoke to me I decided to add BALANCE which was insightful and very helpful in the end! I truly believe all three words are working hand in hand to make life easier and happier in the long run for me.
Update to MY list for 2023 is:
Do a Happy Homemaker Monday post each and every week and link up with Sandra over at Diary Of A Stay At Home Mom. This keeps me more on track and organized about my home life. Doing Happy Homemaker Monday so extensively helps keep me on track as it summarizes the past week and lays out a fairly concise plan for this week.

DONE TO DATE



I also decided the join Sandra over at Diary Of A Stay At Home Mom for her Blog 365 challenge. A blog post every single day of 2023! This task became

VERY

challenging during the summer from hell, but I've done it (for the most part)

AND

will be caught up this month. Sometimes the post was a full one, but other times it was simply an inspirational picture. I may not always get the logo in, but I will get the post done!

DONE TO DATE except a few back posts I'm working on to get up to date. This was a HUGE endeavor this year with the summer from hell with the water main break and rebuild of the EAGLE'S lodge.



Do a devotional every day. This category has been serious wishful thinking and I think I need to table it to a 2024 goal. I seriously need to get better in this category. When time falls short and there is so much to do, personal time AND pampering time always take a back seat 🙁

Follow a nightly skincare regime. DONE TO DATE (pretty well) this has become habit and working really well.

Complete 4 quilts – at least 1 for each quarter. This year is starting off right with these 2 Christmas beauties being bound. I have several others that are 90% done, but need bindings and I'm hoping to get to them soon. I still have 3 months to try and finish this category. The plan had been my girlfriend and I doing 8 table runners for the Eagle's Lodge, but that was before we were overloaded with the great rebuild.
Make a better effort to reach out and connect with friends and family more regularly.

This category was going well, even pretty good before it took a dive, but I'm going to take the fall/holiday season to improve!



Learn YOGA or Pilates or both!

I can't seem to find the time to do these, but will keep working on it.



Take at least a 2 mile walk daily. While I USUALLY get this done in just my daily routine, it is something I need to be more conscious of accomplishing. Once again with the cooler weather this will become a more accomplished category.

Continue to downsize and declutter

EVERYTHING

.

DONE TO DATE

As we continue to go antiquing I have added more questions to my thought process about whether I really need and/or will use something before I buy it. I have a couple boxes of old toys that I'm meeting with my antiques guy to sell.

Clean out photo files that date back 13 years! I'm working on it, but it's really hard. This is a serious work in progress that will

ALWAYS

take

ALL

year,

EVERY YEAR

, mainly because I keep taking pictures 😀

Create Shutterfly photo albums for 2022, 2021, 2019, 2018, 2017 and 2016. These have been in the works for awhile, but I'm going to get them done this year. 🙁

I'm hoping to use the rainy indoor time to accomplish this category.



Do more drawing and painting – at least one per every other month.

NOT

so good this year as it has been filled with working on the estate sales with a friend as well as our own garage sale through the horribly long and cold/wet winter and spring followed by the summer of excessive work. Hubby and I have scheduled a date night paint class the third week of October and a I gave a friend a gift certificate for the paint class of her choice for a girl's day out. I've also signed up for these 2 fun paintings:

Focus on rewriting more recipes to work for only 2 people with

NO

leftovers. This is a work in progress, but doing

REALLY

well so far. It has been seriously complicated by the increase in grocery prices 🙁 A friend loaned me her mom and grandma's recipe boxes which was fun for some new recipes. It also helped with the "clutter" since I only photoed those recipes I

REALLY

wanted to make – so I only "rented" them and I am making my way though those recipes with

GREAT

success.

Volunteer

at least

once a month for a community project. Since I've gotten more involved in the Eagles this is a category I

SERIOUSLY

accomplish regularly and enough for the both of us. 😀 This year included the Chili Throwdown, Blackberry Festival and I'm now helping write some grant proposals to get the Eagles building updated externally, a paved parking lot and a few other beautification projects.


Do a date weekend once a month – exploring a new place we've never been before.

In February we were going to take a Valentine's couples painting class that didn't happen but in March we went for a special romantic dinner to TRUE KITCHEN for hubby's birthday and it was

fantastic

. In January we were going to go to the beach antique shopping and a special dinner out at Waterfront Depot, an old train depot on the bay, but weather has been so bad and medical appointments didn't line up so we postponed this until later this year. In April we finally made it to the coast and did some antiquing also. We have done several dinner nights and out to see a popular local oldies band several times including just last weekend. We did sign up for a paint class at the end of October that is going to be a bit challenging being all black and white. We'll see how that goes.


Clean out old files and recycle or destroy old papers.

This is

still

an ongoing work in progress, but I've made

seriously

good progress in 2022 and so far through 2023 and will finish through next winter.


Eat at least 1 piece of fruit daily.

Good so far.



I'm all about leading a positive life and carrying the Christmas spirit year round. There is no better way to do that than to do at least 1 random act of kindness every time I leave the house. I am proud to say that despite my issues with our narcissistic dictator like auxiliary president I have kept my positive attitude and still accomplished this category every day.


Read 36 books

. Hoping for double this year over last year! 36 was a realistic goal and I actually reached

59

which makes me

REALLY

happy!

  Here's a list of the books I have in queue – a baker's dozen+ to get this year started. When I've actually read them I'll change their number to

red

.

This category suffered tremendously from July-September during the 7 day work weeks I was too tired to read at the end of the day.

1)

A Fire Sparkling by Juliane Maclean

2)

The Honey Bus by Meredith May

3)

When It Falls Apart by Catherine Bybee

4)

The Brighter the Light by Mary Ellen Taylor

5)

The Lost Girls of Willowbrook by Ellen Marie Wiseman

6)

The Woman with Two Shadows by Sarah James

7)

The Silent Woman by Minka Kent

8)

Waking Kate by Sarah Addison Allen

9)

Real Bad Things by Kelly J. Ford

10)

The Last Summer at Chelsea Beach by Pam Jenoff

11)

The D'Angelos by Catherine Bybee

12)

Brewed Book #1 in the Cozy Coffee Shop series by Heather Sage

13)

Cauldrons Call by Kristen Proby

14)

The Resistance Girl by Mandy Robotham

15)

Someone to Hold Wild Widows #2 by Marie Force.

16)

State of Shock, First Family #4 by Marie Force 17) Summer Magic #1 The Thorne Witches by T.M. Crom

18)

Clue Crewe by Jana De Leon

19)

Cauldron's Call by Kristen Proby 20) Find Her by Chris Patchell

21)

The Sunrise Cove Inn (Vineyard series #1) by Katie Winters 22) Firefly Nights (Vineyard series #2) by Kate Winters 23) On The Market (Texas BBQ Brothers #1) by Audrey Wick 24) We Begin at the End by Chris Whitaker 25) A New Choice (The new Beginnings Series #1) by Michelle MacQueen 26) The Copperfield House (A Nantucket Sunset series #1) by Katie Winters

27)

Firefly Nights, #2 Vineyard series by Katie Winters

28)

August Sunsets, #3 Vineyard series by Katie Winters 29) Under the Maui Sky #1 Maui Island by Kellie Coates Gilbert

30)

Fortune Teller #25 Miss Fortune series by Jana DeLeon 31) State of Denial #5 First Family series by Marie Force 32) The Heart Match by Phillipa Nefri Clark

33)

The Menu Match by Phillipa Nefri Clark 34) The Christmas Match by Phillipa Nefri Clark 35) Justice, A Rocky Mountain Thriller by Ann Voss Peterson 36) The Alice Network by Kate Quinn 37) Girl One Murder ~ FBI Suspense Thriller #1 by Maya Gray 38) Lost & Found ~ A Clean Small Town Romance #1 by Lucinda Race

39)

A Vineyard Thanksgiving #4 Vineyard series by Katie Winters

40)

A Vineyard White Christmas #5 by Kate Winters

41)

A Vineyard Vow #6 by Katie Winters

42)

A Vineyard Lullaby #7 by Katie Winters

43)

State of Denial by Marie Force

44)

At the Coffee Shop of Curiosities by Heather Webber

I've added a "SEASONAL" list too. I started with fall that you can see here. And a simple winter list is here. I'll work on a spring list if it ever happens 😀 – never got around to the spring list and it turned into the summer list which is primarily figuring out and solving the irrigation and water issues around here.

I never got around to a spring, let alone a summer list so this category has been a COMPLETE dud!



Finish indexing the recipes on my Food blog, Savory Kitchen Table. This is a serious work in progress and hold over from 2022 that

WILL

take

ALL

year LOL

NEXT year

.

Finish indexing the recipes on my Life blog, Chasing MY Life. When I merged my old blogspot blogs into this single blog it duplicated many things and added an "ALL" category that I am having to eliminate one by one so it's taking a

LONG

time. This is a serious work in progress and roll over from 2022 that

WILL

take

ALL

year into the next also

at least.