I hope everyone had a wonderful week and weekend. I got quite a bit done around here, just a bunch of little stuff. We also watched both the NASCAR CAMPING WORLD truck and NASCAR MONSTER ENERGY car races as they were in the evenings.
OUTSIDE MY WINDOW & THE WEATHER OUTSIDE
We have been rather dry (for here anyway) for the past couple months, but no longer. The skies finally broke open late last night and have yet to stop. At least the sod we planted and fertilized will have gotten a good head start.
ON THE BREAKFAST PLATE
Scrambled eggs with cheese and coffee.
AS I LOOK AROUND THE HOUSE
This week I have a ton of straightening up to do after a busy weekend.
WEEKLY TO DO LIST & HOUSE PROJECTS
Ebay which seems never ending
Cleaning – really need to do deep cleaning on the floors
Laundry
a Couple of appointments
Grocery Shopping
a few errands
CURRENTLY READING & TELEVISION / DVR CRAFTS & PROJECTS
We are really getting into a summer schedule of nothingness and I'm searching for more and more Netflix and Amazon at night. We just finished IRON FIST on Netflix that we are really enjoying and just started Jessica Jones that might be okay – season 3 just started, but we're binge watching 1 and 2 first.
I'm almost done catching up on all my cooking shows and I'm looking forward to America's Got Talent coming back at the end of the month. We really enjoyed Nick Cannon as the host in years past so am interested in seeing how his being gone changes the dynamic of the show.
I've also ben watching some old Father Dowling Mysteries. I loved Tom Bosley, Tracy Nelson and Mary Wickes.
I'm currently reading Ava Miles Dare River 5 book series. I'm on book 4, The Promise of Rainbows.
MENU PLANS FOR THE WEEK
For several weeks I tried the Blue Apron home service and then also Home Chef and Home Fresh. I loved their recipes, the recipe cards and the fresh ingredients, but in the end had too many issues with slow or late delivery (which I'm sure is the delivery people and I'm probably at the end of the route as things wold show up at 8PM) and not enough choices that my family would like. I already do the Saturday morning Farmer's market for my fresh produce and have been scratch cooking for MANY years so I came to realize I just need to search out some new recipes. This week I've chosen a cookbook from my shelf, Southern Living's Off the Eaten Path, and am going to try some of the recipes I have marked. We'll just go book to book from there.
| | | | | | | | |
| --- | --- | --- | --- | --- | --- | --- | --- |
| | MONDAY | TUESDAY | WEDNESDAY | THURSDAY | FRIDAY | SATURDAY | SUNDAY |
| BREAKFAST | FRUIT & COFFEE | SCRAMBLED EGGS | | FRUIT & COFFEE | SCRAMBLED EGGS | OUT | |
| LUNCH | | SOUP | MEAT ROLL-UPS | | | C.O.R.N. | |
| DINNER | | | | | VENETIAN CHICKEN and SALAD | PIONEER BEAN DINNER and CORN BREAD | |
| DESSERT | | | | | | | |
SUCCESSFUL RECIPE LINKS FROM LAST WEEK
HEALTH & BEAUTY TIPS
HOMEMAKING/COOKING TIP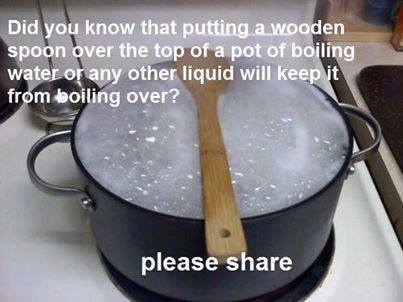 ON MY MIND
UNFORTUNATELY, this continues to be a sore subject. The "ADULT" creating all our drama who continues to JUMP UP AND DOWN making demands on time and money that cannot be ignored and is throwing a tantrum like a small child is the same person that CANNOT seem to get his ducks in row (pieces to the playing board, bricks into the load… – you choose) to end the drama that he created, but is imposing on us. We are PRAYING for a resolution by the end of the month so we can move on with our life!

THINGS THAT ARE MAKING ME HAPPY
Hubby has a military reunion where we will get to see some old friends and it is not too far from an area we are researching for our next project. The best part is that we have family there and are really looking forward to seeing that after way too long!
FAVORITE PHOTO FROM THE CAMERA
INSPIRATION
Unfortunately, I know too many of these "Negative Nellies". Some people are just self centered enough to not play nice in this game we call life.
Be sure to link up with Sandra at Diary of a Stay at Home Mom for Happy homemaker Monday and with Laura at I'm an Organizing Junkie for Menu Plan Monday.
Save
Save
Save
Save
Save
Save
Save
Save