My week took a bit of a turn last Wednesday when "Harvey" decided to "reform" in the Gulf and suddenly we were under Hurricane Watch with the "promise" of Historical rainfall. Not everyone gets a solar eclipse, hurricane and tropical storm in the SAME week, but we did ~ LUCKY us, NOT!
There were quite a few things I had slated to do over the weekend, but I had to speed up and get them all done ALL at once on Wednesday and Thursday because I was NOT going to be out on the road during the hurricane.  Hubby got the generator ready and made sure we had plenty of gas.  I was going to the grocery store anyway on Wednesday, but once I was there and overheard the local firemen talking about how they were preparing for the weekend I added a few extras and rented some movies so I wouldn't possibly need to go back out for anything and could stay in and out of the storm. SURE GLAD I DID!
The overlapping tornado warnings have been emotionally exhausting as have the bayou overflows and flood water close calls and I haven't even left home. We did get an emergency "HELP! "call from our elderly neighbor across the way at midnight Saturday. She has the mirror image of our house. But, my grandfather enclosed the atrium patio off the living room and dining room to enlarge the area back in the 1980's. Unfortunately, her house didn't get the same enclosure which allowed for a 13×13 area that basically is just collecting water like a bathtub and with this amount of rain just wasn't draining despite the fact that she recently had the drain area redone and enlarged.  It drained well before the recent work so I was pretty sure that the contractor messed up and that would be an argument for after this storm until it happened again. So from midnight to 3 AM we moved furniture, wet vacuumed 3 rooms and wrung out towel after towel after towel of gallons of water. Fortunately, the contractor finally showed up late yesterday afternoon and had to take it all apart so it would drain.  He found a 3 inch rock inside the "NEW" pipe that was completely blocking the flow of the water. Evidently when they pushed the new pipe into place, they hadn't cleared out all the debris.  Costly error on his part!

We secured all the loose items (patio furniture, light weight potted plants, wind chimes, etc…) on Thursday and Friday and went out every lull in the storm after that and collected the loose branches as well as checked all the drainage to clear it of debris.  Unfortunately, the lulls became less an less as time moved on and we had to start doing this during the storms creating lots of wet clothes. The flooding and tornadoes were the biggest issue for where we are. About 6 months ago, crews dredged and really cleaned out the bayou next to us as well as widening it a bit which was sorely needed as we are at the back end of it. I walked down there again this morning (the picture below was taken yesterday morning and hasn't changed much) and their work certainly is making a difference in it NOT flooding us out, but barely!  I wasn't sure that was going to be the case Saturday night.  It was a SERIOUSLY LONG weekend and the storm isn't anywhere near over yet. Our rainfall is just under 50 inches a year.  Just since Friday we have received over 28 inches right here. The last 72 hours feels like it was 3 weeks long! I can't sleep more than a couple hours at a time hence why I'm writing this at 4AM. Schools and many local services have been canceled for the week and many communities have instituted curfews.

Oh and I stepped in a fire ant hill of pissed off ants with flip flops on and have a couple dozen bites that required medication because of my allergy AND I broke my favorite glasses. 🙁 Fortunately I keep the medication on hand as well as an extra pair of glasses. Unbelievably we have not lost power or internet! YAY!

OUTSIDE MY WINDOW & THE WEATHER OUTSIDE
We've been seriously needing rain, but NOT ALL at once! It's not over yet either.  We are in the expected 2-3 feet zone and have already gotten almost all of the predicted rain for this storm and the storm is supposed to sit over us for another 4 days! So, we've  gotten every bit of it and then some!
ON THE BREAKFAST PLATE
Protein drink and coffee
AS I LOOK AROUND THE HOUSE ~ WEEKLY TO DO LIST & HOUSE PROJECTS
LAUNDRY

… several loads yet to do.


LIVING AREAS

… let's face it, it's a wreck under the circumstances and I really need to do ALL the floors from all the wet feet.


KITCHEN

… quite clean, but as always I plan to make a mess soon.


STUDIO

… I did a SERIOUS DEEP CLEAN while we were hunkered down and am now working on new ebay pictures.


YARD

… waiting for it to be a yard and not a pool and then we'll do some reseeding and fertilizer.  The flowers are all but dead from the over watering the hurricane brought, but I'll just leave them until then and see if they regenerate.


BLOG

… STILL working on some recipe updating and planing for future posts.  BLOGMAS 2017 is moving right along as I plan forward.
CURRENTLY READING & TELEVISION / DVR

We did get a few movies from RedBox before the storm so have had something besides news coverage to watch. Fortunately there is a RedBox in walking distance to return them to since I can't drive to where they where originally rented from.
Guardians of the Galaxy 2
Blind
Alien Covenant
King Arthur
Waiting for the new season to start, but there are plenty of things still going on:
Pre-season Football has gotten a little boring so NASCAR is dominating as it gets close to the "PLAYOFF" time, formerly known as "THE CHASE". Unfortunately, NASCAR was pre-empted here locally for Hurricane Harvey coverage. PLUS, Defenders has started as well as Guy's Family Road Trip and the Great FOOD TRUCK race.
We still have a few summer shows going.
ZOO
STRAIN
SALVATION
NIGHT SHIFT
MIDNIGHT TEXAS
CHESAPEAKE SHORES
AMERICA'S GOT TALENT
GUY'S GROCERY GAMES
MASTER CHEF – there are some interesting characters left this season and some I can't wait to see go – hint hint JEFF HAS TO GO!

CRAFTS / PROJECTS
I started a few Christmas gifts this week while we were sequestered for the storm.
MENU PLANS FOR THE WEEK
| | | | | | | | |
| --- | --- | --- | --- | --- | --- | --- | --- |
| | MONDAY | TUESDAY | WEDNESDAY | THURSDAY | FRIDAY | SATURDAY | SUNDAY |
| BREAKFAST | PROTEIN DRINK & COFFEE | PROTEIN DRINK & COFFEE | PROTEIN DRINK & COFFEE | PROTEIN DRINK & COFFEE | PROTEIN DRINK & COFFEE | SHIRRED EGGS | BACON & WAFFLES |
| LUNCH | FRUIT & CHEESE | SOUP | MEAT ROLL-UPS | SALAD | MEAT & CHEESE | C.O.R.N. | ?? |
| DINNER | MARRY ME CHICKEN | CHICKEN STIR FRY | SLAM DUNK WINGS & TWICE BAKED POTATOES | CHILI MAC CASSEROLE | COQ AU VIN | PORK CHOPS WITH PEPPER JELLY | |
| DESSERT | | | | | | | |
SUCCESSFUL RECIPE LINKS FROM LAST WEEK
HEALTH & BEAUTY TIPS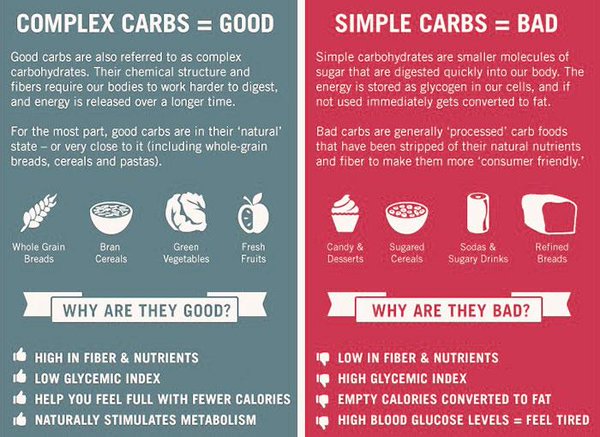 HOMEMAKING/COOKING TIP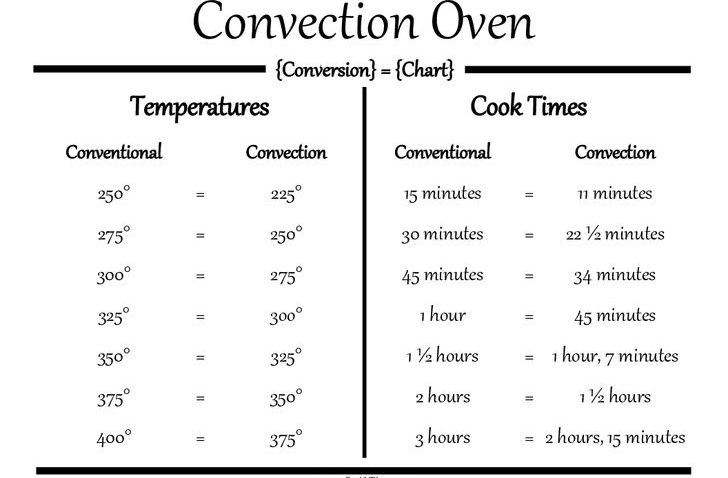 ON MY MIND & THINGS THAT ARE MAKING ME HAPPY
Still grappling with family issues out of my control because the drama is being created by someone who does NOT know how to communicate and seems to refuse to treat others with the Golden Rule. Yet, it weighs on me because I cannot fix it.
FAVORITE PHOTO FROM THE CAMERA

Unfortunately, there are no pictures that could begin to depict the horrific reality of this past week that haven't already been plastered all over the television and social media, but I did get a few.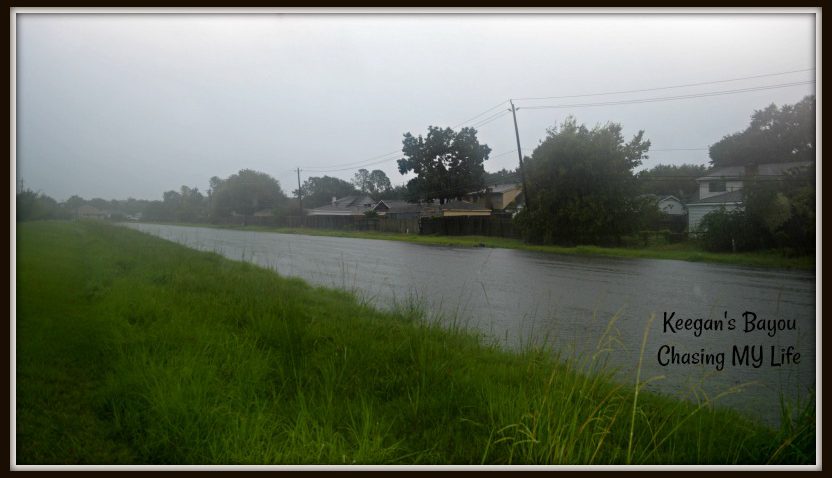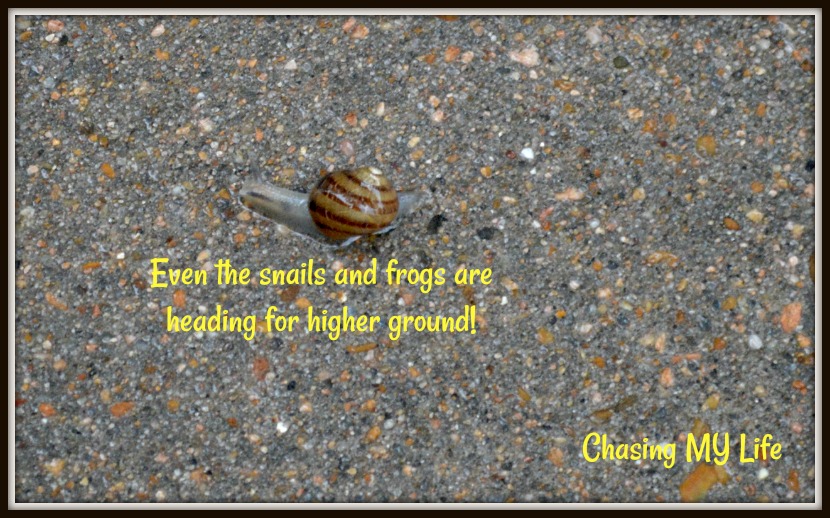 INSPIRATION
I originally selected this inspiration: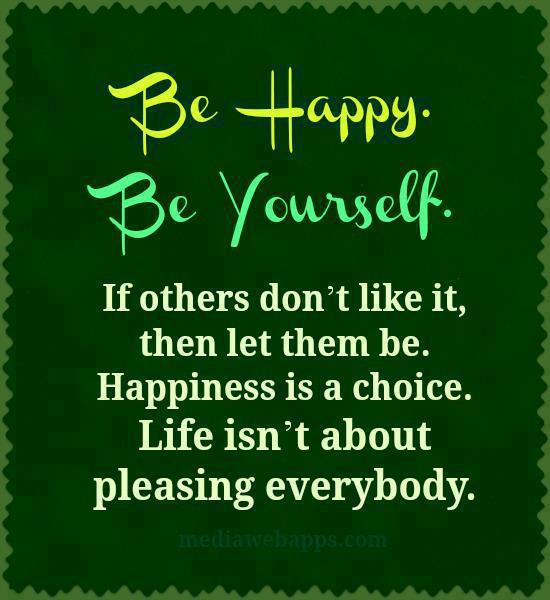 But really think this one is more pertinent today:
Be sure to link up with Sandra at Diary of a Stay at Home Mom for Happy homemaker Monday and with Laura at I'm an Organizing Junkie for Menu Plan Monday.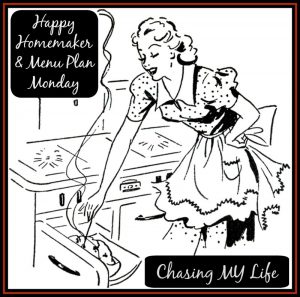 Save
Save
Save
Save
Save
Save
Save
Save
Save
Save
Save
Save
Save
Save
Save
Save
Save
Save
Save
Save
Save
Save
Save
Save
Save
Save
Save
Save