A few years ago I made up this recipe when I was home without a car and the pantry was all but bare.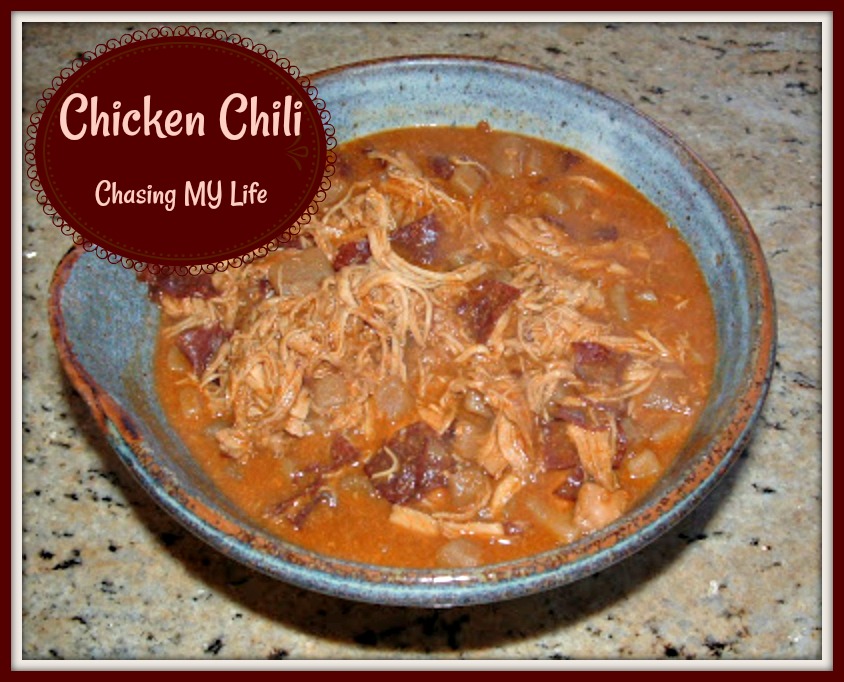 QUICK & EASY CHICKEN CHILI
3 skinless, boneless chicken breasts, frozen
1 can cream of potato soup
1 jar dried beef, chopped
1 Williams chili mix package
1 can chopped green chilies
Place frozen chicken breasts on the bottom.
Pour green chilies over chicken pieces.
Top with cream of potato soup.
Top with frozen broth.
Sprinkle chili seasoning mix on top of chicken broth.
Top with beef pieces.
Slow cook on high for 2 hours. Reduce to low for 6 hours. Or cook on low 10 hours.