I hope everyone had a great week. we were away the entire week and despite my best intentions I never did get around to visiting everyone during the evenings in the hotel. We were away at hubby's unit military reunion. Unfortunately, it was poorly organized and planned and was not at all what he was hoping for along with many hotel issues so he no longer wants to participate with the unit one and will only do the divisional ones from here out.  We had gone to the divisional one in June and had a great time as it was well organized and planned with events.  We just got back late last night so I will do a quick abbreviated HHM this week with a follow up in a few days once I've downloaded the pictures and pulled my thoughts together.
The other part of this trip was to search for our next and hopefully last community.  Despite online research that looked promising reality fell short of our hopes and dreams. So, we are still searching for that perfect community balance for our wants and needs.
OUTSIDE MY WINDOW & THE WEATHER OUTSIDE
The weather was beautiful while we were gone according to my neighbor, but looks like it will be excessively warm and thunderstormy again now that we are home.
ON THE BREAKFAST PLATE
COFFEE!! The coffee at the hotel last week was terrible!  I am so in need of decent coffee.
AS I LOOK AROUND THE HOUSE / WEEKLY TO DO LIST & HOUSE PROJECTS
LAUNDRY… the washer went on the fritz just before we left so I now have 10 or so loads to do after I get it fixed today.
ALL LIVING AREAS… a little bit of a wreck since we just got home last night so that will be my priority today as well as getting some groceries.
KITCHEN… also a wreck, but I am doing a deep clean today.
STUDIO… part of the deep clean too
YARD… hubby will take care of mowing and edging
BLOG… recipe updating and planing for future posts. 
CURRENTLY READING & TELEVISION / DVR

I need to do some catch up on whatever is on the DVR and then sit down to do some programming for the new season.
MENU PLANS FOR THE WEEK
I will be sitting down next and planning a menu and a grocery list so this menu is a serious work in progress.
| | | | | | | | |
| --- | --- | --- | --- | --- | --- | --- | --- |
| | MONDAY | TUESDAY | WEDNESDAY | THURSDAY | FRIDAY | SATURDAY | SUNDAY |
| BREAKFAST |  COFFEE | SCRAMBLED EGGS | FRUIT SMOOTHIE | FRUIT & COFFEE | SCRAMBLED EGGS | | |
| LUNCH | | | | | | | |
| DINNER | TATCHOS | | | | | | |
| DESSERT | | | | | | | |
SUCCESSFUL RECIPE LINKS FROM LAST WEEK
HEALTH & BEAUTY TIPS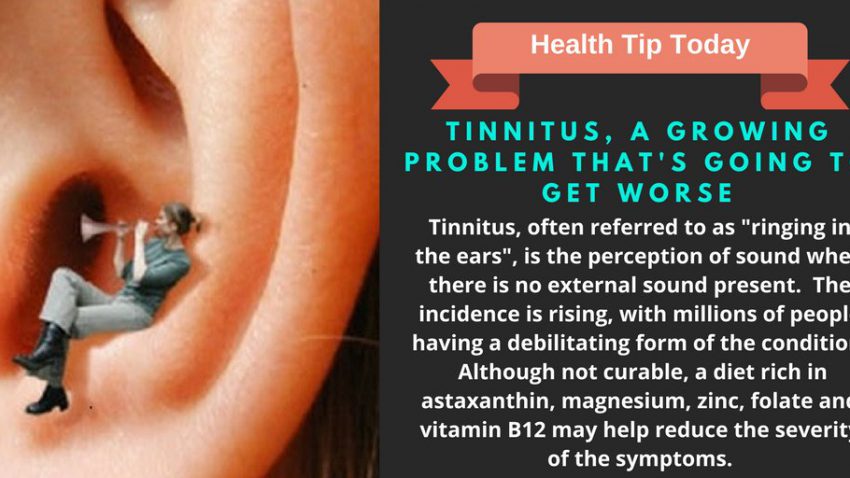 HOMEMAKING/COOKING TIP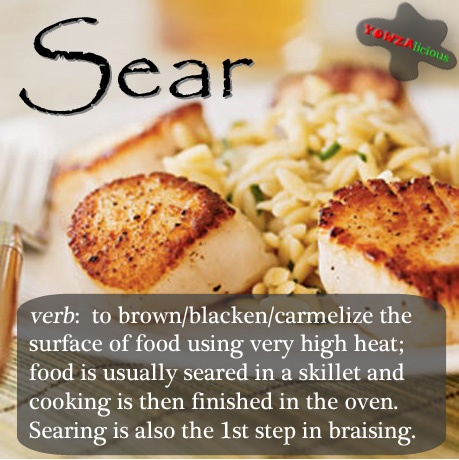 INSPIRATION
Be sure to link up with Sandra at Diary of a Stay at Home Mom for Happy homemaker Monday and with Laura at I'm an Organizing Junkie for Menu Plan Monday.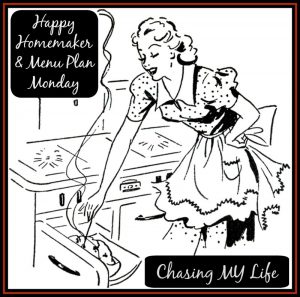 Save
Save