WOW is this year moving fast! We had a nice weekend that ended way too fast.  Saturday was an uncle's 75th birthday party and we went and picked up my aunt's caretaker from year's past that can no longer drive and lives 45 minutes away to bring her to the party and take her home after the party so Saturday was pretty full.  I was able to see 3 cousins that I don't normally get to see often as we all live in 4 different cities in 2 different states. We had a great visit full of love and laughter accompanied by 2 of my cousin's munchkins stealing the show as they had fun.
We woke up Sunday to a storm whose wind was rivaling hurricane Harvey and heavy rain so the day quickly turned into a do nothing day where we made brunch, watched football and racing while really doing nothing at all.
The long awaited day is finally here.  WRONG – 12:05 UPDATE -doctor's office just called and rescheduled for Thursday saying he was in an emergency surgery that was taking longer than expected. I know this ALL happens for a reason and I don't want to be unreasonable, but this ALL began LAST November 2016!!!! I'm READY for it to be over!!!
All of my testing is done and my follow up appointment with the doctor for all the test results and to set a surgery schedule is later today Thursday so I'm a bit apprehensive until I know more. We do know I will be a liquid diet for quite a few weeks and will more than likely be missing both Thanksgiving and Christmas dinners so I will be doing a combo holiday meal for hubby, myself and the good uncle just before surgery and then freezing meals for hubby.
OUTSIDE MY WINDOW & THE WEATHER OUTSIDE
We're supposed to be down in the 80's all week and sunny.  As long as the humidity stays low, that's okay by me. I'd prefer a proper fall, but I'll settle for a mild Indian summer since we haven't had a proper frost here.
The term Indian summer usually means warm and dry with above normal temperatures after the first cold spell or frost of the season, but just for trivia's sake it does not have a positive origin.  It refers to a period of time after the settlers had experienced the first frost of the season and were preparing for a long winter.  The settlers had let their guard down and the Indians had taken advantage of the settlers being unprepared according to farmer's almanac.
ON THE BREAKFAST PLATE
Fruit smoothie and coffee
AS I LOOK AROUND THE HOUSE / WEEKLY TO DO LIST & HOUSE PROJECTS
LAUNDRY

… quite a few loads this week, towels, bedding and clothing

LIVING AREAS

… plan on doing a deep clean today and tomorrow

KITCHEN

… pretty clean

STUDIO

… is mainly storage these days so nothing going on there

YARD

… nothing much after the weekend storms, just too wet to do anything

BLOG

… some recipe updating, future post planning and holiday post planning
CURRENTLY READING & TELEVISION / DVR

I'm reading the Bridge to a Better Life by Ava Miles.
The Holiday Baking Championship(11/9) and Guy's BIG Project(11/5) both start in the next couple weeks.
BIG BANG THEORY and the new YOUNG SHELDON when it returns in November
NCIS, NCIS NEW ORLEANS and NCIS LA, CRIMINAL MINDS
MADAM SECRETARY, SCANDAL, DESIGNATED SURVIVOR
CHICAGO FIRE, CHICAGO PD, CHICAGO MED
LAW & ORDER SVU, BLUE BLOODS, HAWAII 5-0
MACGYVER, SCORPION, BLINDSPOT
Z NATION, WALKING DEAD, FLASH, DC LEGENDS
THE GOOD PLACE, AMERICAN HOUSEWIFE,
THIS IS US, ONCE UPON A TIME
GUY'S GROCERY GAMES, BEAT BOBBY FLAY, BOBBY AND DAMARIS
CRAFTS / PROJECTS
I'm beginning to work on Christmas cards.  I'd like to have them finished and ready to mail just after Thanksgiving.
MENU PLANS FOR THE WEEK
| | | | | | | | |
| --- | --- | --- | --- | --- | --- | --- | --- |
|   | MONDAY | TUESDAY | WEDNESDAY | THURSDAY | FRIDAY | SATURDAY | SUNDAY |
| BREAKFAST | FRUIT & COFFEE | SCRAMBLED EGGS | FRUIT SMOOTHIE | FRUIT & COFFEE | SCRAMBLED EGGS | KITCHEN SINK FRITTATA | BACON & EGGS |
| LUNCH | FRUIT & CHEESE | SOUP | MEAT ROLL-UPS | SALAD | MEAT & CHEESE | C.O.R.N. | ?? |
| DINNER | | SLAM DUNK WINGS & SALAD | | PANZANELLA SALAD | CHILI CHEESE DOG CASSEROLE | GRILLED STEAKS AND SALAD | STUFFED CHICKEN MARSALA |
| DESSERT | |  BANANAS FOSTER BREAD | | | | | |
SUCCESSFUL RECIPE LINKS FROM LAST WEEK
HEALTH & BEAUTY TIPS
HOMEMAKING/COOKING TIP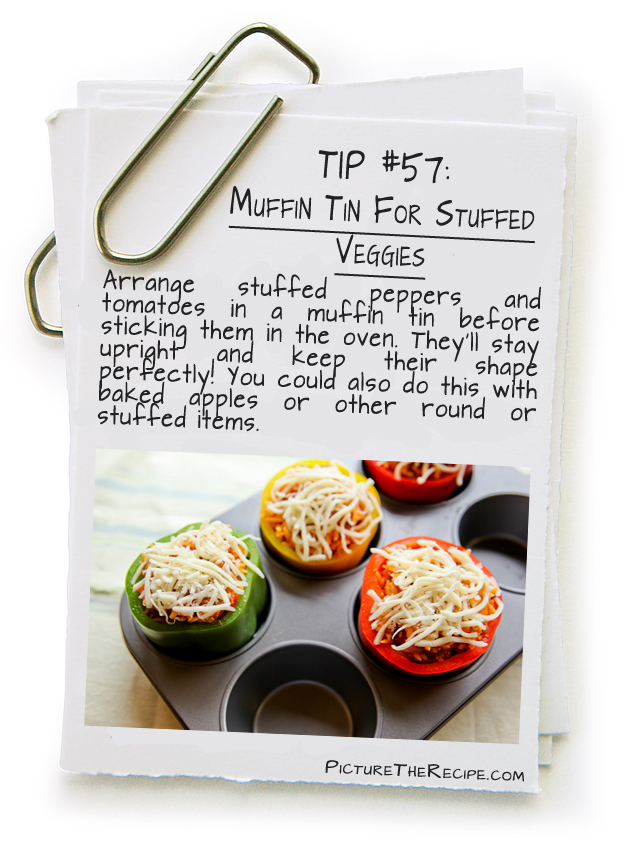 ON MY MIND / THINGS THAT ARE MAKING ME HAPPY
As always I'm praying for world peace, SERIOUSLY! I hate waking up to so much tragedy through the world more and more frequently.
I'm also praying that the doctor has great answers today in my follow up appointment.
FAVORITE PHOTO FROM THE CAMERA

I'm still moving right along on getting ALL but the essentials packed.  We still don't know when we will be moving, but at least we'll be ready! I love bubble wrap.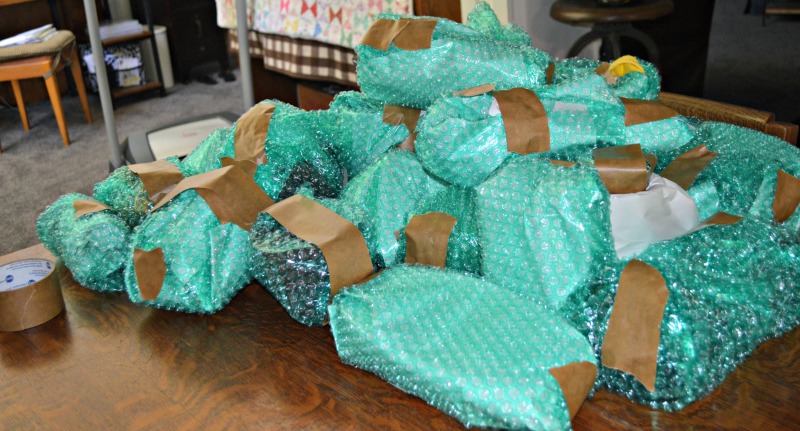 INSPIRATION
Be sure to link up with Sandra at Diary of a Stay at Home Mom for Happy homemaker Monday, Terri at Darling Downs Diaries and with Laura at I'm an Organizing Junkie for Menu Plan Monday.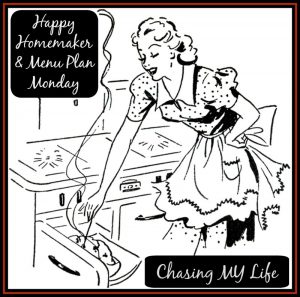 Save
Save
Save
Save
Save
Save
Save
Save
Save
Save
Save