Good morning everyone. I hope you had a WONDERFUL weekend. Saturday was productive, but Sunday was lazy here.  I'm making lists and more lists trying to get organized for the move and it is keeping my mind running in circles preventing me from getting good sleep making me a bit sleepy this morning.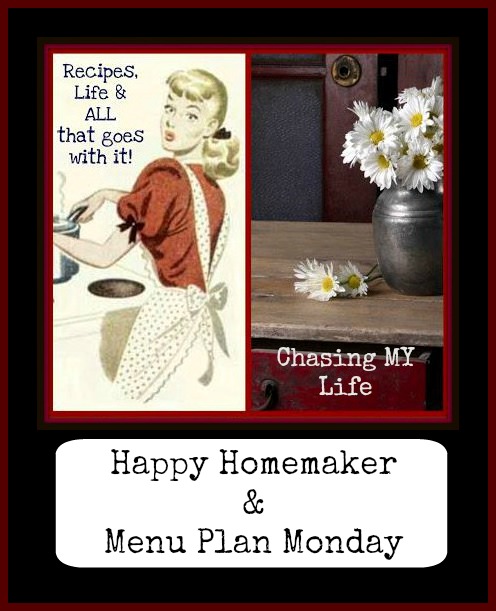 Be sure to link up with
Sandra at Diary of a Stay at Home Mom for Happy homemaker Monday
and with Laura at I'm an Organizing Junkie for Menu Plan Monday.
OUTSIDE MY WINDOW & THE WEATHER OUTSIDE – Spring is here, but as always here in the south it is already feeling like summer with some 80's temperatures and higher humidity.  SOOOOOOOOOO glad to be getting out of here before the "REAL" summer hits.

ON THE BREAKFAST PLATE – peach yogurt and Green Tea

CRAFTS / PROJECTS – no real crafts going, but am doing little touch ups and such as I pack things up.

ON MY MIND / THINGS THAT ARE MAKING ME HAPPY:

I was able to sort down and minimize even more last week and keep packing.
Making check lists and checking them twice for the move.
FAVORITE PHOTO FROM THE CAMERA – my favorite antique store find: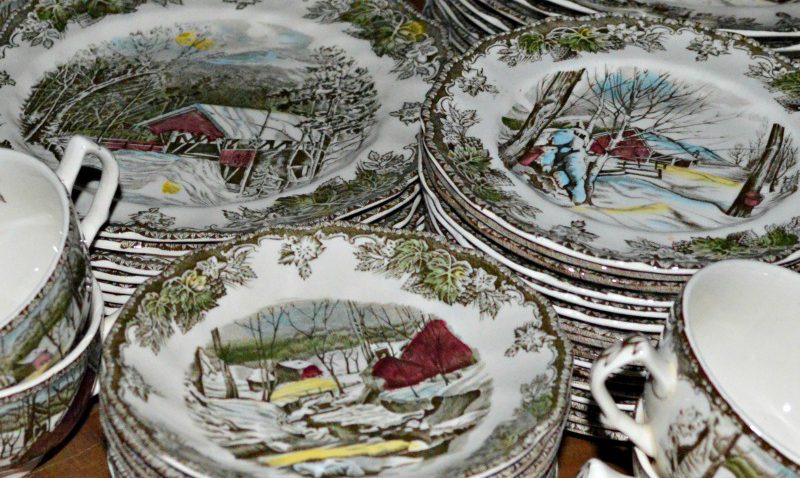 INSPIRATION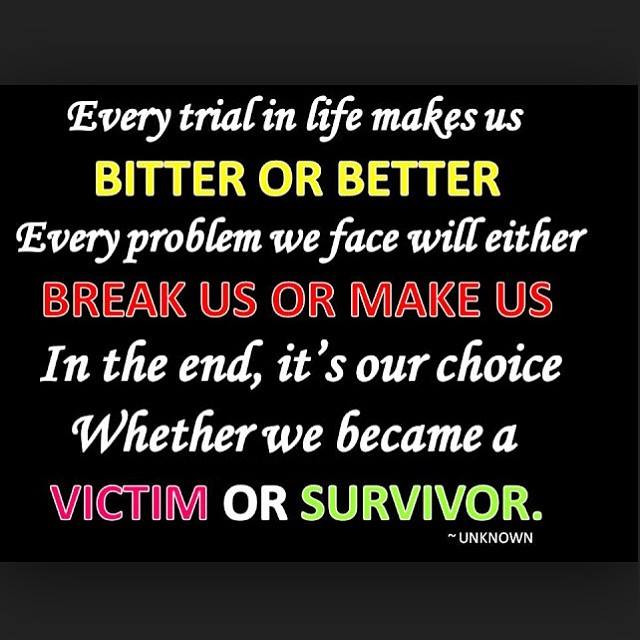 AS I LOOK AROUND THE HOUSE / WEEKLY TO DO LIST & HOUSE PROJECTS
LAUNDRY… Just 1 load today YAY 😀

LIVING AREAS… I need to vacuum and straighten just a bit.

KITCHEN… I have it dwindled down to the very bare minimum of pots and pans as well as dishes and glasses.  In fact all that's left are items that will be donated when we move.

STUDIO… LOL 😀 what studio?  It is now completely and absolutely filled with packed boxes.

YARD… hubby mowed and has been watering the new seed. The grass is filling in quite nicely from where Gunny had worried a path around the whiskey barrel.

BLOG… still working on redoing some older recipes from my old blog

CURRENTLY READING & TV / DVR

We did a couple rentals Saturday night and saw Jumanji and Downsizing.  I really likes the original Jumanji, but this was a cute up to date version. Downsizing was kind of mind blowing, but interesting in a really weird way. Then on Sunday when NASCAR was snowed out, we rented The Shape of Water which I found to be pretty interesting.
I'm reading nothing right now, but will probably start something later tonight.
COMEDIES – Big Bang Theory, Young Sheldon, Life in Pieces, The Good Place, American Housewife, Splitting Up Together starts this week along with Roseanne
MILITARY, POLITICAL & CRIME DRAMAS and a couple that qualify as comedies NCIS, NCIS New Orleans and NCIS LA, Criminal Minds, Wisdon of the Crowd, S.W.A.T., Madam Secretary, Scandal, Designated Survivor, Brave, Valor, Seal Team, Blindspot, Macgyver, Scorpion, Law & Order SVU, Blue Bloods, Hawaii 5-0, Elementary, Chicago Fire, Chicago PD, Chicago Med, 911, We tried Station 19, but didn't care for it at all!
DRAMAS & REALITY – The Good Doctor, This Is Us, The Resident, Dancing With the Stars will be beginning soon
SYFY – Z Nation, the Walking Dead, Flash, Supergirl, DC Legends, Once Upon a Time, Supernatural

COOKING – Guy's Grocery Games, Beat Bobby Flay, Worst Cooks in America, Bobby & Damaris, Kid's Baking Championship, Master Chef Jr., Master Chef
MENU PLANS FOR THE WEEK – I've started building my menus around what's in the freezer and pantry – literally! I'd rather run out of things and have to go shopping than have too much left when we pull up stakes.

| | | | | | |
| --- | --- | --- | --- | --- | --- |
| | BREAKFAST | SNACK | LUNCH | DINNER | SNACK/DESSERT |
| MONDAY | CHEERIOS, SMALL BANANA & GREEN TEA | PROTEIN DRINK | GRILLED CHICKEN BREAST, TUNA SALAD OR ?? | DENVER CHICKEN with PASTA | PROTEIN SHAKE |
| TUESDAY | PEACH YOGURT & GREEN TEA | PROTEIN DRINK | GRILLED CHICKEN BREAST, TUNA SALAD OR ?? |  HOBO CHICKEN PACKS | PROTEIN SHAKE |
| WEDNESDAY | CHEERIOS, SMALL BANANA & GREEN TEA | PROTEIN DRINK | GRILLED CHICKEN BREAST, TUNA SALAD OR ?? | C.O.R.N. clean out refrigerator night | PROTEIN SHAKE |
| THURSDAY | CHERRY YOGURT & GREEN TEA | PROTEIN DRINK | GRILLED CHICKEN BREAST, TUNA SALAD OR ?? | ORANGE BEEF LETTUCE WRAPS | PROTEIN SHAKE |
| FRIDAY | BERRY YOGURT & GREEN TEA | PROTEIN DRINK | GRILLED CHICKEN BREAST, TUNA SALAD OR ?? | ARTICHOKE MUSHROOM RAGU CHICKEN | PROTEIN SHAKE |
| SATURDAY | OUT | PROTEIN DRINK | GRILLED CHICKEN BREAST, TUNA SALAD OR ?? | C.O.R.N. clean out refrigerator night | CARAMEL APPLE HAND PIES |
| SUNDAY | BACON & EGGS | PROTEIN DRINK | GRILLED CHICKEN BREAST, TUNA SALAD OR ?? | out with friends for Easter Brunch Buffet | PROTEIN SHAKE |
SUCCESSFUL RECIPE LINKS FROM LAST WEEK
HEALTH & BEAUTY TIPS
HOMEMAKING/COOKING TIP