GOOD MORNING sweet ladies. It's been a busy week around here and I'm still struggling with energy issues so am not getting as much done as I want AND/OR need to which is leaving me frustrated. My TO DO list is growing, but at least there will be a reward at the other end of this hassle.  I'm really looking forward to the time to rehab with the gym and pool in hopes that my elusive energy and strength return in earnest.
I'm having a few blog issues too that are baffling my server guy so I'm a bit frustrated every time I see that "fatal error" on my side bar. I'm hoping he figures it out soon and I can have a bit easier way of blogging. Right now I have to log in, password and all EVERY time – so frustrating.
Be sure to link up with
Sandra at Diary of a Stay at Home Mom for Happy homemaker Monday
and with Laura at I'm an Organizing Junkie for Menu Plan Monday.
OUTSIDE MY WINDOW & THE WEATHER OUTSIDE & WHAT I'M WEARING – The sun is shining, but there is no breeze blowing. It's official, summer is here! 90's all week with an ever increasing humidity equals = BOY AM I GLAD we're leaving 😀 
I'm wearing Levi's capris with my favorite ovarian cancer awareness t-shirt and flip flops.  And it is definitely time to start automatically putting this mop of hair in a ponytail first thing in the morning.
ON THE BREAKFAST PLATE – Peach protein shake and green tea
INSPIRATION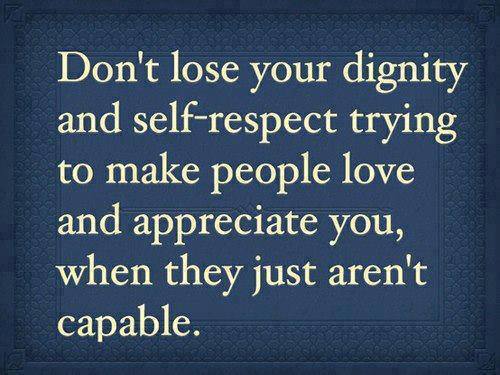 AS I LOOK AROUND THE HOUSE / WEEKLY TO DO LIST & HOUSE PROJECTS

LAUNDRY

… quite a few loads this week, towels, bedding and clothing

LIVING AREAS

… plan on doing a deep clean today and tomorrow

KITCHEN

… pretty clean

AND

empty – the pantry and freezer are both looking bare, which is a good thing 😀


YARD

… nothing much


BLOG

… some recipe updating, future post planning and holiday post planning

APPOINTMENTS

… Surgeon follow-up, blood work for next week's doctor appointment, nail appointment, phone calls, paperwork…
CURRENTLY READING AND ON MY WAIT PILE
I'm still reading Debra Clopton's FROM THIS MOMENT ON (WINDSWEPT BAY #1)
IN THE WAIT PILE TO READ
WHAT IS ON THE DVR OR LIST TO WATCH
COMEDIES – Big Bang Theory, Young Sheldon, Life in Pieces, The Good Place, American Housewife
MILITARY, POLITICAL & CRIME DRAMAS and a couple that qualify as comedies – NCIS, NCIS New Orleans and NCIS LA, Criminal Minds, Wisdon of the Crowd, S.W.A.T., Madam Secretary, Scandal, Designated Survivor, Brave, Valor, Seal Team, Blindspot, Macgyver, Scorpion, Law & Order SVU, Blue Bloods, Hawaii 5-0, Elementary, Chicago Fire, Chicago PD, Chicago Med, 911
DRAMAS & REALITY – The Good Doctor, This Is Us, The Resident
SYFY – Z Nation, the Walking Dead, Flash, Supergirl, DC Legends, Orville, Once Upon a Time, The X-Files, Supernatural

COOKING – Guy's Grocery Games, Beat Bobby Flay, Worst Cooks in America, Bobby & Damaris, Kid's Baking Championship, Master Chef Jr., Master Chef
HEALTH & BEAUTY TIPS
HOMEMAKING/COOKING TIP
MENU PLANS FOR THE WEEK
| | | | | | |
| --- | --- | --- | --- | --- | --- |
| | BREAKFAST | SNACK | LUNCH | DINNER | SNACK/DESSERT |
| MONDAY | CHEERIOS, SMALL BANANA & GREEN TEA | PROTEIN DRINK | GRILLED CHICKEN BREAST, TUNA SALAD OR ?? |  SPAGHETTI & MEATBALLS | PROTEIN SHAKE |
| TUESDAY | PEACH YOGURT & GREEN TEA | PROTEIN DRINK | GRILLED CHICKEN BREAST, TUNA SALAD OR ?? | | PROTEIN SHAKE |
| WEDNESDAY | CHEERIOS, SMALL BANANA & GREEN TEA | PROTEIN DRINK | GRILLED CHICKEN BREAST, TUNA SALAD OR ?? | C.O.R.N. clean out refrigerator night | PROTEIN SHAKE |
| THURSDAY | CHERRY YOGURT & GREEN TEA | PROTEIN DRINK | GRILLED CHICKEN BREAST, TUNA SALAD OR ?? | | PROTEIN SHAKE |
| FRIDAY | BERRY YOGURT & GREEN TEA | PROTEIN DRINK | GRILLED CHICKEN BREAST, TUNA SALAD OR ?? | | PROTEIN SHAKE |
| SATURDAY | | PROTEIN DRINK | GRILLED CHICKEN BREAST, TUNA SALAD OR ?? | C.O.R.N. clean out refrigerator night | ??? |
| SUNDAY | | PROTEIN DRINK | GRILLED CHICKEN BREAST, TUNA SALAD OR ?? | | PROTEIN SHAKE |
SUCCESSFUL RECIPE LINKS FROM LAST WEEK