Be sure to link up with
Sandra at Diary of a Stay at Home Mom for Happy homemaker Monday
and with Laura at I'm an Organizing Junkie for Menu Plan Monday.
OUTSIDE MY WINDOW & THE WEATHER OUTSIDE & WHAT I'M WEARING – Right now I have on my work out clothes to leave for the gym, but you know how some people throw their socks in the oven before they put them on in the winter?  Well, I'm throwing my clean clothes in the freezer while I'm in the shower after the gym before I put them on because it's so hot here. Last Friday and Saturday were miserable!! This picture is from about 2:30PM Friday.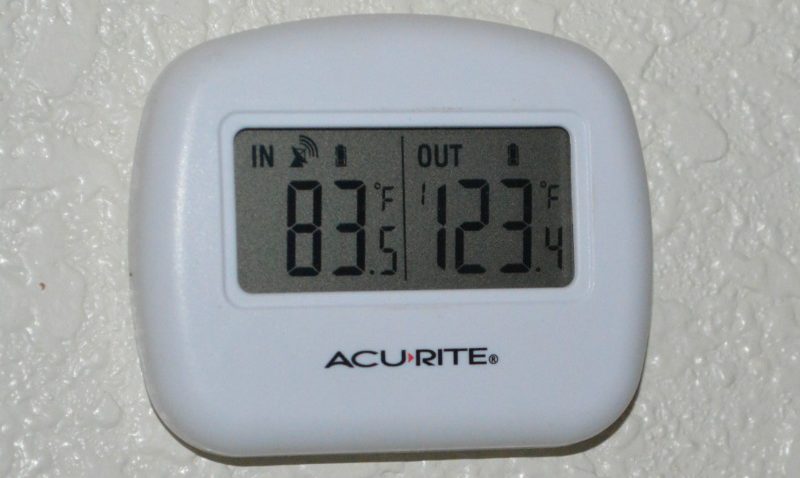 We had a freak wind and sand storm in the middle of the night that has left this morning in a gray eerie cast, but it's still hot, hot and more hot, but I LOVE that the humidity is only about 25-40% this week with some monsoonal moisture having come out way a bit early for the season, but still so much better than south east Texas was with its super HIGH humidity 😀 Highs this week are still supposed to be around 115-120° and the lows around 90°.  I laugh at the people here complaining about the humidity 😀
ON THE BREAKFAST PLATE – green tea and peach yogurt today
ON MY MIND / THINGS THAT ARE MAKING ME HAPPY – Life in general continues to make me happy these days. 
I recently read somewhere that the happiest places in the world are those where enlightened leaders shifted their focus from economic development to promoting quality of life. I'm still looking for THIS!! THIS is the place we are looking for to live!  😀 Anybody know where it is? We've been taking the inside time during the heat of the day to do research over some potential areas we like.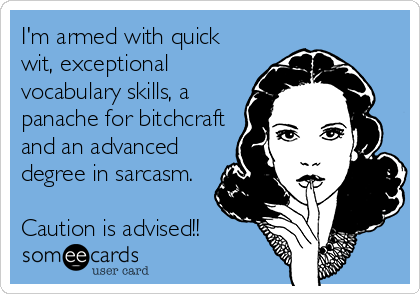 On another note, this is for the WITCH at home depot yesterday who called me a bitch for suggesting she allow people to leave the store. She was pacing across the exit having a loud argument on her phone while people tried to keep sidestepping her. LOL calling me a bitch for pointing out that she was blocking traffic could have been avoided if she'd been on speaker phone so we could hear both sides of the call
At the very least we would have all been amused and entertained.

NOTE: Take personal calls in a personal space NOT a public one. Or at the very least find an out of the way area, NOT the main door of a business.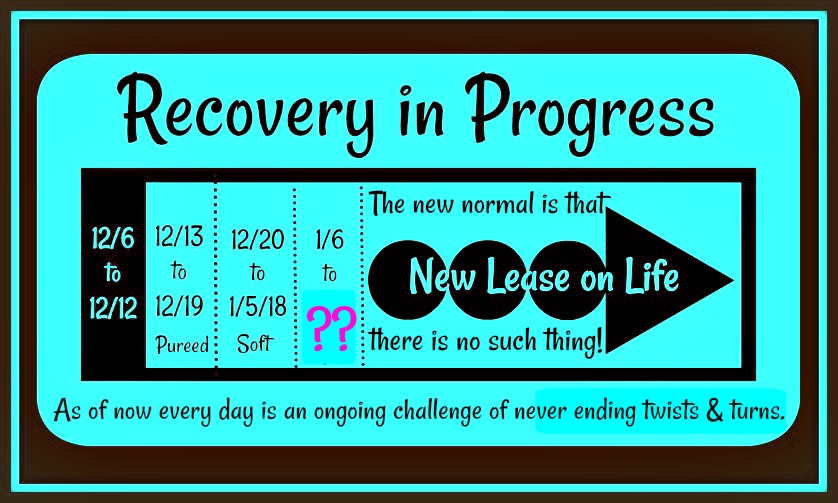 HEALTH UPDATE – We are still following a "recovery" routine.  It's seems slow to me, but it has only been a little over 2 weeks – I'm just anxious to get back to "normal" or an acceptable facsimile.  An hour at the gym in the mornings using the machines specific to building up the muscle I've lost and then 2-5 miles on the stationery bike plus 2+ more on the treadmill. I've been adding a machine, reps or miles here and there. 
Then it's home for pool time while it's still somewhat cooler.  I use a "volleyball" as a flotation device that I sit on and then use my arms especially to tread water back forth for several laps.  I also have a set of water aerobic weights I use before I finish with several regular swimming laps and then just some plain old sun time. 😀
After dinner when the sun sets and the temps have dropped below 100° we do several miles on the "regular" bike before showering and calling it a night. Though the past 3 nights were still over 100° at 10 o'clock so we did forgo the bike rides.

I am getting more calories and eating better as well as building back the muscle, but am still losing weight so still keeping a close eye on the "BIG" picture. So, I decided that at a little over 7 months post surgery it was time to do as the doctor suggested and experiment with more and more food.  It will be okay he said.  It will get easier he said.  As time goes on more and more food will agree with you he said.  So far he is batting ZERO or really close to it!!! My experimentation keeps ending in bad reactions with downtime that seems to set me back! BUT, I will keep trying.

The continued goal is to keep up this very specific daily routine between now and our nephew's wedding in late September in hopes that I can look decent in a dress! as well as get my stamina and strength back so I can lead a good daily routine in life.
FAVORITE PHOTO FROM THE CAMERA – saw this guy hanging out at the neighbor's house.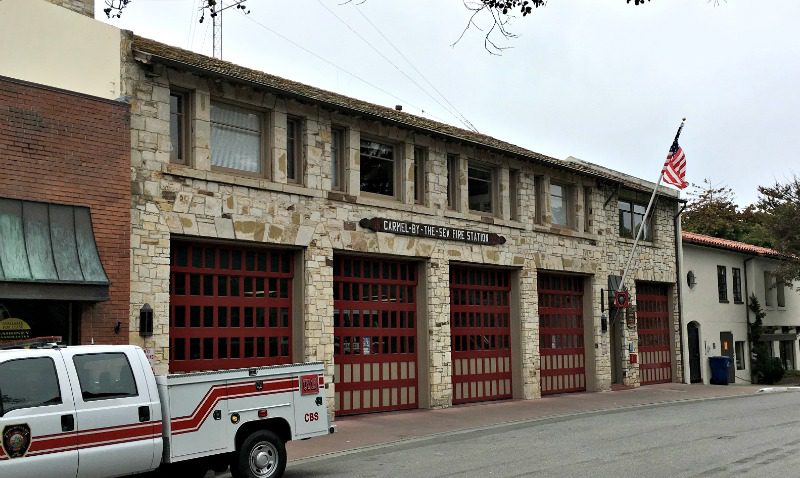 I love this old fire station in Carmel – it's just so quaint.
Another one of my SIL's wildflowers that intrigued me.
INSPIRATION
SOMETHING INTERESTING I WATCHED – We watched a few movies to stay in from the heat. The NASCAR XFINITY race was quite exciting and the MONSTER race was REALLY good too.

🙂 HOSTILES
🙂 DEEP BLUE SEA 2
🙂 DR STRANGE
🙂 7 GUARDIANS OF THE TOMB
🙂 I AM WRATH
🙂 SORCERER
🙂 SAN ANDREAS
AS I LOOK AROUND THE HOUSE / WEEKLY TO DO LIST & HOUSE PROJECTS /  APPOINTMENTS

LAUNDRY

… just a couple loads of clothing and towels


LIVING AREAS

… pretty clean and tidy


YARD

… nothing much


APPOINTMENTS

… A/C tune up, dentist…

BLOG

… still doing some recipe updating, future post planning and holiday post planning
CURRENTLY READING
WHAT IS ON THE DVR OR LIST TO WATCH
 Just a few SYFY and Hallmark Christmas movies that I taped. Yeah, I know it's a weird mix 😀

HEALTH & BEAUTY TIPS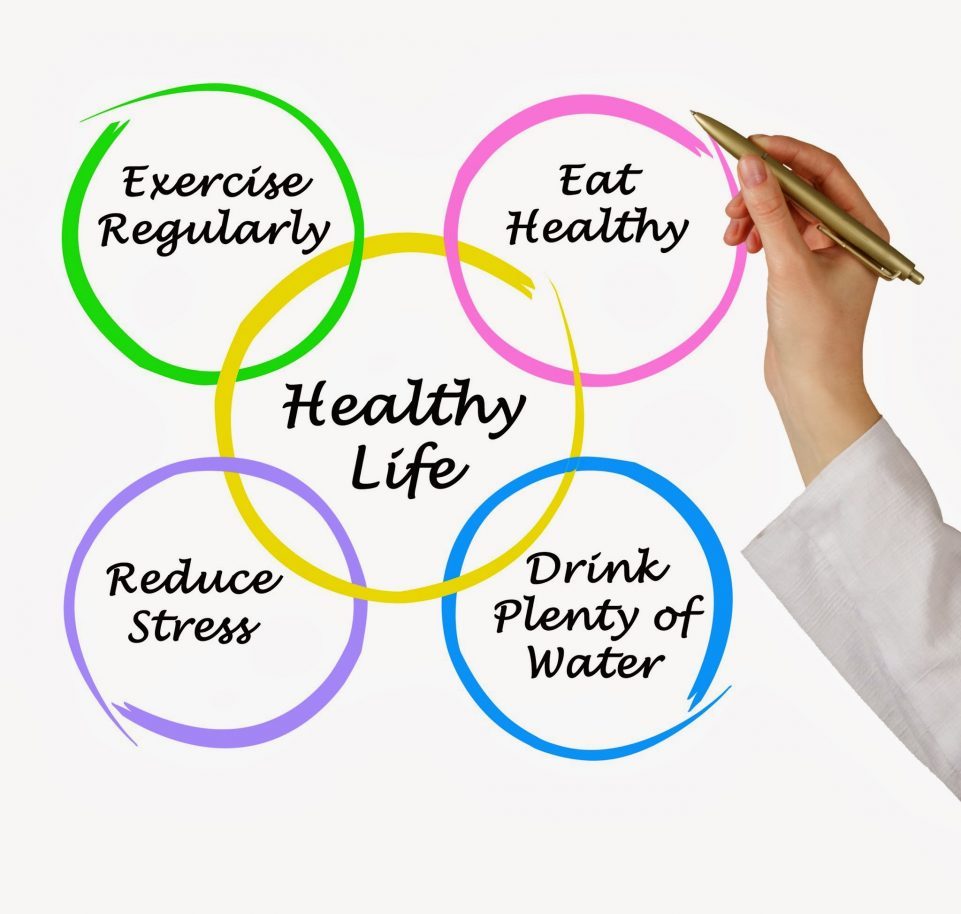 HOMEMAKING/COOKING TIP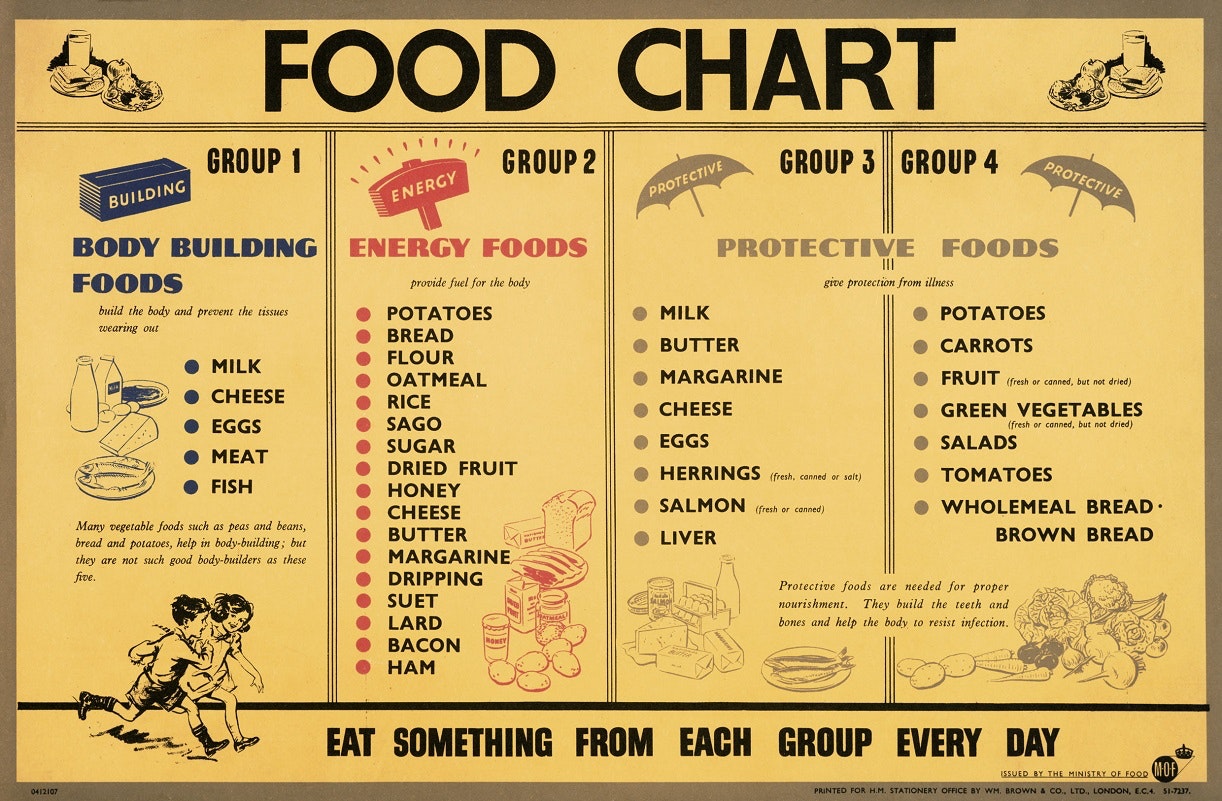 MENU PLANS FOR THE WEEK
| | | | | | |
| --- | --- | --- | --- | --- | --- |
| | BREAKFAST | SNACK | LUNCH | DINNER | SNACK/DESSERT |
| MONDAY | CHEERIOS, SMALL BANANA & GREEN TEA | PROTEIN DRINK |  TUNA OR GCB (chicken breast) | STICKY PINEAPPLE CHICKEN & SALAD | PROTEIN SHAKE |
| TUESDAY | PEACH YOGURT & GREEN TEA | PROTEIN DRINK | TUNA OR GCB (chicken breast) | MOJO CHICKEN TOSTADAS | PROTEIN SHAKE |
| WEDNESDAY | CHEERIOS, SMALL BANANA & GREEN TEA | PROTEIN DRINK | TUNA OR GCB (chicken breast) | CORNBREAD TAMALE PIE | LEMON GLAZE BERRY TURNOVERS |
| THURSDAY | CHERRY YOGURT & GREEN TEA | PROTEIN DRINK | ?? | ?? | PROTEIN SHAKE |
| FRIDAY | ?? | PROTEIN DRINK | ?? | ?? | PROTEIN SHAKE |
| SATURDAY | ?? | PROTEIN DRINK | ?? | ?? | PROTEIN SHAKE |
| SUNDAY | ?? | PROTEIN DRINK | ?? | ?? | PROTEIN SHAKE |
SUCCESSFUL RECIPE LINKS FROM LAST WEEK
HAWAIIAN STIR FRY PINEAPPLE BOATS

PINEAPPLE PEPPER LIME CHICKEN