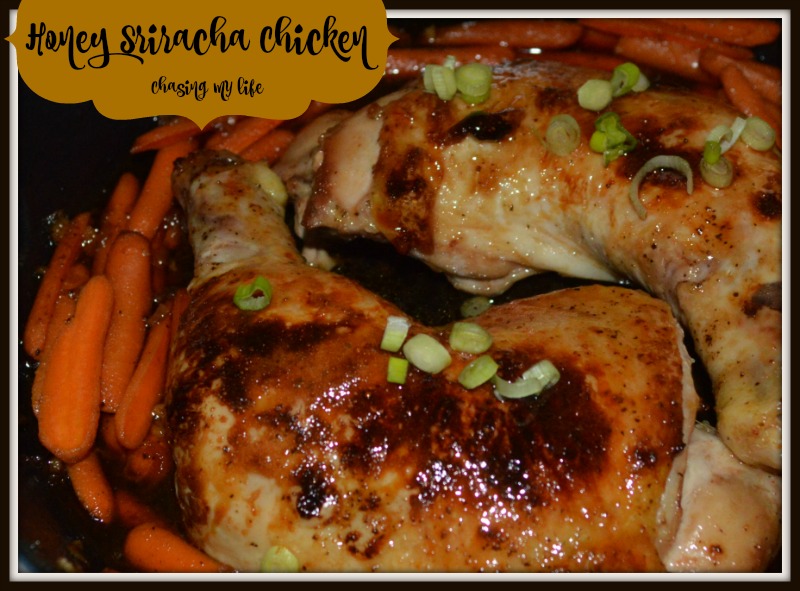 HONEY SRIRACHA CHICKEN
avocado oil
2 skin on Chicken legs with thigh meat attached or 6 thighs
FRESH ground sea salt and black pepper
1 ounce sriracha sauce
2 tablespoons QUALITY honey
2 green onions, sliced thin – whites and greens separate
2 tablespoons Braggs Liquid aminos
1 tablespoon sesame oil
Prepared rice
Preheat oven to 425°.
Cover a baking sheet in foil and set aside.
Heat heavy cast iron pan over medium high heat.
Drizzle avocado oil in pan and spread to coat.
Generously season chicken pieces with salt and pepper.
Add chicken to pan, skin side down. Cook 7-8 minutes until skin is crisp and golden.
Turn chicken and cook another 4-5 minutes.
Place chicken on baking sheet skin side up.
Roast chicken for 15 minutes.
Add onion whites and sauté 30 seconds.
Stir in liquid aminos, honey and sriracha to taste.
Stir collecting any browned bits from the bottom. Let bubble 2-3 minutes until thick and sticky.
Remove from heat and stir in sesame oil.
Remove chicken from oven.
Brush sauce over chicken pieces.
Return to oven and roast another 10 minutes until cooked through.
Remove from oven and brush with glaze again.
Plate chicken over prepared rice.
Drizzle with remaining sauce and serve immediately.