Personally I like these without all the bread, but they are GREAT either way.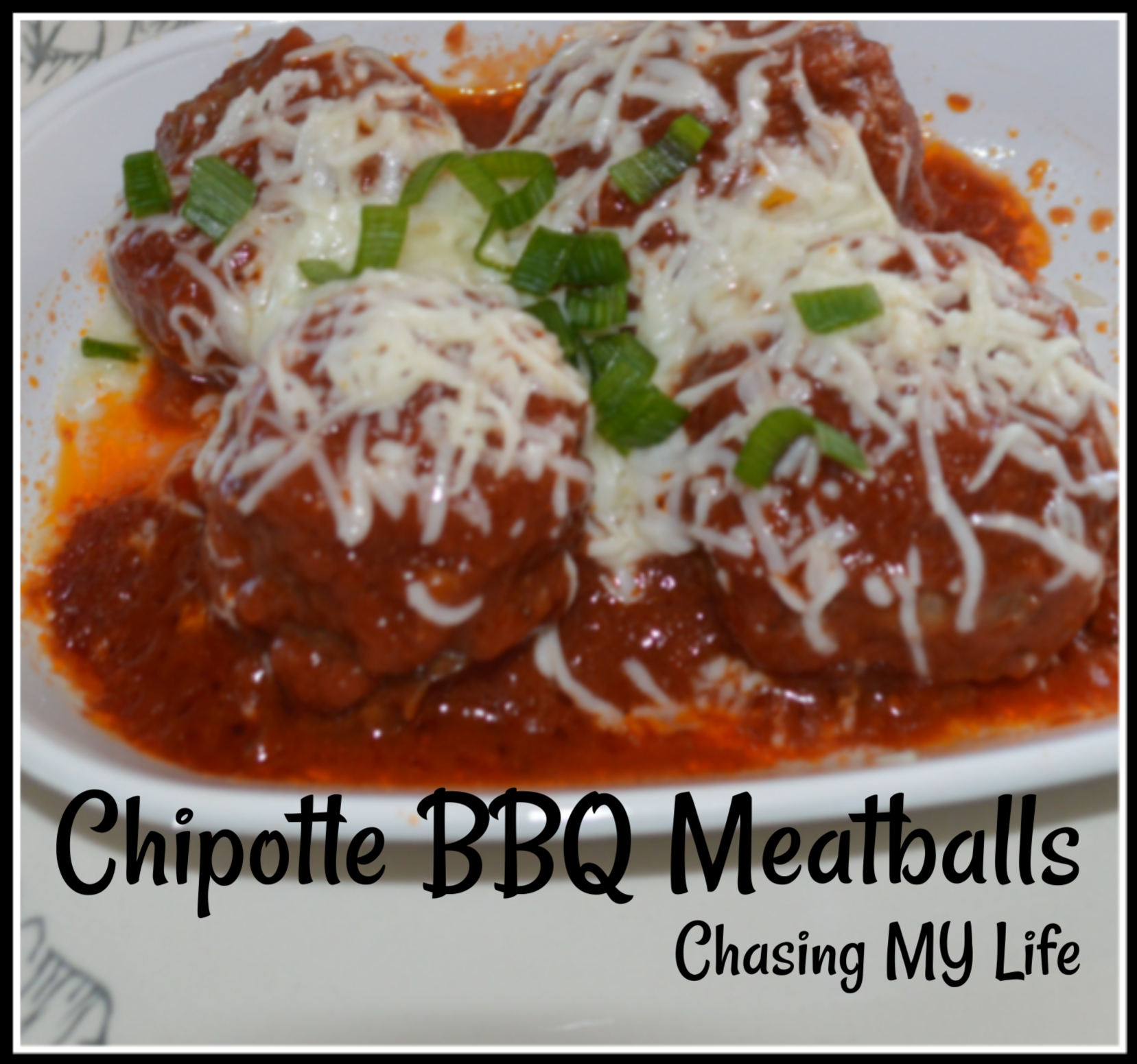 CHIPOTLE MEATBALL HERO SUBS
2 pounds ground beef
1 cup barbecue sauce
2 ounces tomato paste
8 ounces tomato sauce
1 can chipotle peppers in adobo sauce
1/2 cup Italian bread crumbs
1 LARGE egg
3 green onions, chopped
1/4 cup chopped cilantro, + 2 tablespoons for garnish
4 ounces Colby Jack, shredded (or mozzarella – your choice)
1/4 cup chopped onion
4 – 6 inch sub rolls
Preheat oven to 425°.
Line a baking sheet with foil.
Using a mini blender or food processor combine the BBQ sauce, tomato paste, tomato sauce and adobo peppers with sauce until well blended.
In a large mixing bowl combine the ground beef, 1/4 cup of the sauce mixture, breadcrumbs, egg, scallions and cilantro.
Shape into 12 meatballs and place on baking sheet.
Bake 15 minutes, turning at 7 minutes until no more pink.
Remove foil and toss.
Microwave remaining sauce 20-30 seconds until warmed. Reserve 1/3 cup of sauce.
Toss meatballs with warmed sauce.
Open sub rolls on baking sheet.
Top each roll with 3 meatballs.
Top with some of the reserved sauce.
Top with cheese.
Bake 2-3 minutes until cheese melts.
Sprinkle with garnish cilantro and chopped onions.
Serve warm.