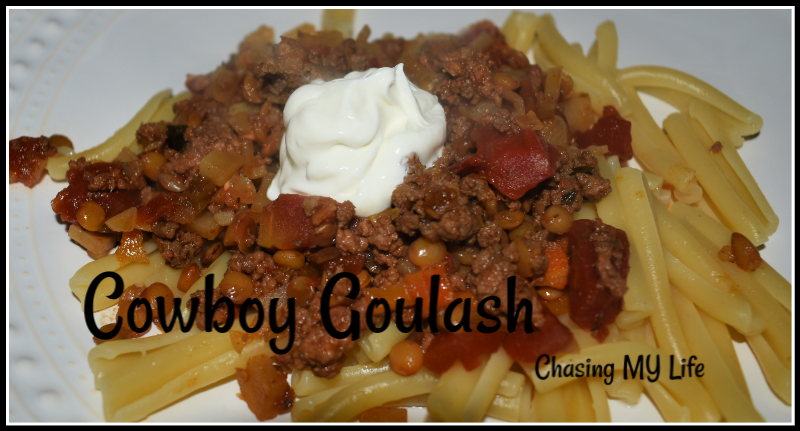 COWBOY GOULASH
1/2 pound ground beef
1/2 pound ground pork
1 large carrot, small chopped
1 red bell pepper, finely chopped
1 small onion, chopped
2-3 cloves garlic, minced
FRESH ground sea salt and black pepper, to taste
1 tablespoon avocado oil
4 cups beef broth
1 can original Rotes tomatoes
1 small can green chiles, drained well
1 tablespoon Worcestershire sauce
sour cream
Heat oil over medium high heat.
Add beef and brown.
Drain off grease.
Add carrot, onion, garlic and bell pepper sautéing until soft.
Season with salt and pepper.
Add broth and hot sauce.
Cover and bring to a FULL simmer for 20 minutes.
Add Worcestershire sauce, tomatoes and green chiles.
Return to a simmer for another 20 minutes.
Serve with warm tortillas or corn bread and a dollop of sour cream.  Sometimes we serve it over pasta, rice or mashed potatoes.