Be sure to join us and link up with
Sandra at Diary of a Stay at Home Mom for Happy homemaker Monday
and with Laura at I'm an Organizing Junkie for Menu Plan Monday.
GOOD MORNING I hope everyone had a wonderful week and is ready to jump into this last week of March wit both feet.  I had a good week, but am still a bit under the weather with a couple new issues (low blood pressure coupled with low blood sugar) that make too much activity an issue so have not accomplished as much as I had hoped to.  Here's hoping this week will be better.  So let's get right to it.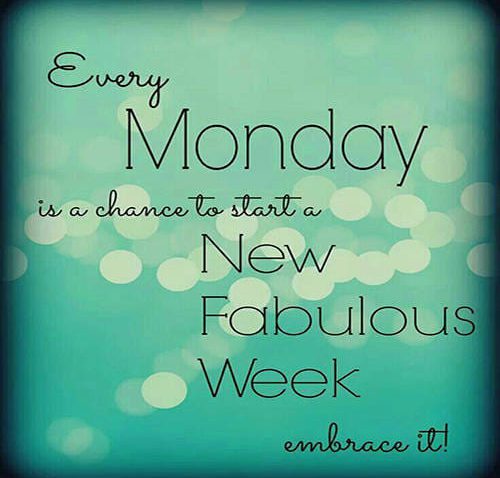 OUTSIDE MY WINDOW & THE WEATHER OUTSIDE & WHAT I'M WEARING  Well it seems that the false spring that sprung last week for a couple days is over.  It started raining again on Friday and the temperature dropped back down so we are cold, damp and dreary again for the most part. I have on Levis, a long sleeve purple t-shirt and gray pops.  I will be adding at least one sweatshirt when I venture out as it is currently in the 40's with a breeze.


ON THE BREAKFAST PLATE Blueberry bagel and cream cheese with hot water
AS I LOOK AROUND THE HOUSE, WEEKLY TO DO LIST, HOUSE & CRAFT PROJECTS,  APPOINTMENTS

LAUNDRY… just a couple loads of t-shirts and jeans

LIVING AREAS… a little dusting and vacuuming

KITCHEN… clean 😀

YARD…

fence repairs continue as rain allows



BLOG… a couple recipe updates

CRAFTS/PROJECTS… ???

APPOINTMENTS…

a couple doctor follow ups



TO DO… make appointment with primary to discuss new health issues, a little organizing, a couple appointments…

ON MY MIND When I was young my grandmother, who was extremely set in her ways, taught me that a load of laundry should never be more than 8 pounds.  Honestly I never really paid attention to her and have done just fine.  I know the concept of weighing laundry sounds really odd and recently I decided to actually look this up and see WHY???  I found this article that will make you tired just reading about all the work our ancestors went through to do a load of laundry!  Evidently the "OLDER" machines manuals would call for weighing the load so you didn't put a strain on the motor.

And why oh why do grocery checkers and baggers NOT know how to bag groceries??  Twice last week at 2 DIFFERENT stores items they tried to put on the bottom of the bag belonged on the top!  You have to watch with an eagle eye these days to avoid smashed bread, eggs and delicate herbs!  The first time the checker put my Italian parsley and bananas on the bottom of the bag and was going to put the bags of potatoes, onions and oranges on top of those.  I don't know about you, but I do NOT like bruised bananas or herbs.  Another time the bagger put the eggs and bread in a bag together which was great and then she was going to put a couple gatorades and BAI water bottles on top!
I'M READING I'm trying to get into the current book, but have been trouble reading at night – hopefully this week goes better.
WHAT IS ON THE DVR, I LIKE OR ON THE LIST TO WATCH Just a few shows as basketball is playing havoc with the current shows being new.  There is Seal Team from last week and a couple cooking shows.  I did see a couple more "CLASSIC" movies that I'd never seen before.  The most interesting was Lost Horizon about Shahgr-La by Frank Capra (It's A Wonderful Life) starring Ronald Coleman.

FAVORITE PHOTO Remember that trip I told you we took to get away from the snow a few weeks ago?  We went to the beach for hubby's birthday and guess what?  It snowed there too 😀 The house faces the ocean.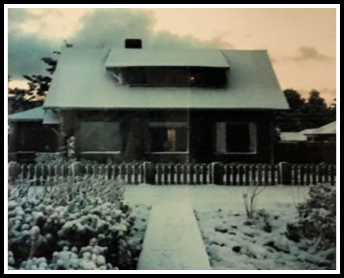 INSPIRATION
HEALTH & BEAUTY TIPS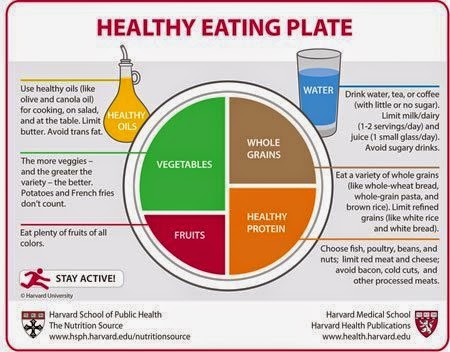 HOMEMAKING/COOKING TIP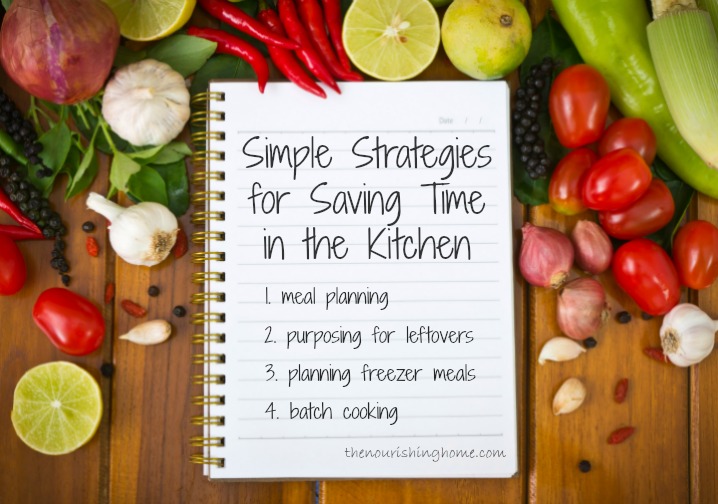 MENU PLANS FOR THE WEEK
MONDAY – Cream of Potato Ham Soup and Buttermilk Biscuits
TUESDAY – C.O.R.N.
WEDNESDAY – Cream of Carrot Fennel Soup and Buttermilk Biscuits
THURSDAY – Lasagna with Bolognese Meat Sauce
FRIDAY – Roast Turkey & Wild Rice Soup & Garlic Toast
SATURDAY – Chicken Fried Chicken with Peppered Gravy
SUNDAY – Tropical Glazed Pork Tenderloin and Asparagus
SUCCESSFUL RECIPE LINKS FROM LAST WEEK
FEATURED PARTY LINKS FOR THIS WEEK
BLACK EYED PEA CHILI

TANGERINE MARMALADE

GRANS BUTTER CRACKER CHICKEN CASSEROLE