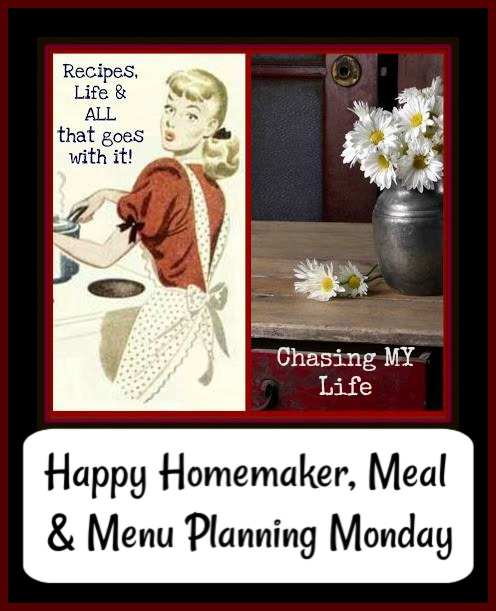 Be sure to join us and link up with
Sandra at Diary of a Stay at Home Mom for Happy Homemaker Monday,
Christy at  at Southern Plate for Meal Plan Monday
and with Laura at I'm an Organizing Junkie for Menu Plan Monday.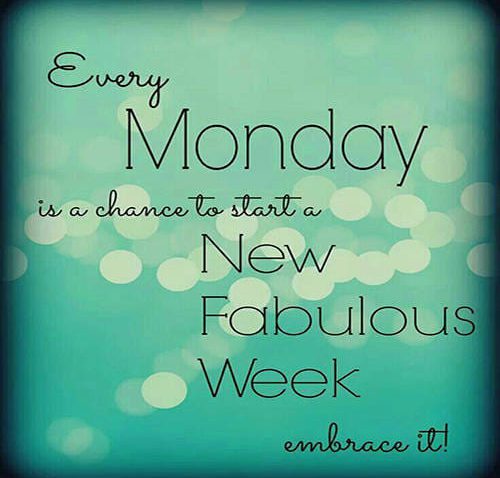 GOOD MORNING I'm back from our trip and we had a GREAT time.  I still need to finish editing pictures, but all in good time.  Right now I'm trying to get back into a routine and organized.  Traveling was hard on my system with trying to regulate the hypoglycemia and stay hydrated while getting enough activity and the proper diet.  I had a few reactions, but all and all we were able to keep it under control.  I'm looking forward to visiting everyone now that I'm back and returning to my regular "blog routine".

OUTSIDE MY WINDOW & THE WEATHER OUTSIDE & WHAT I'M WEARING I follow 2 different weather sites and they are usually quite similar 😀 It is supposed to cool down a bit this week despite one day in the 80's and rain too which works well for inside projects.  I love that my birthday falls mid September and is usually in the 60's with the added bonus of being the gateway to FALL, my favorite season!!  It's only 2 weeks away.  Fall officially begins on September 23rd!! I have on Levi's, a plaid blouse and pops.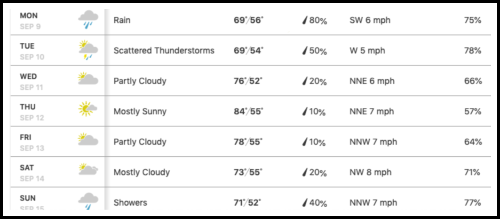 ON THE BREAKFAST PLATE hot water, peach yogurt and snap pea pods
AS I LOOK AROUND THE HOUSE, WEEKLY TO DO LIST, HOUSE & CRAFT PROJECTS, APPOINTMENTS
LAUNDRY, LIVING AREAS & KITCHEN…

pretty clean and caught up on laundry 😀



YARD…

some weeding and clean-up



APPOINTMENTS & TO DO… a long overdue nail appointment now that we're back from our trip, sort through winter clothes which will be a serious project as

EVERYTHING

needs to be tried on since all the medical issues with the excessive weight loss and trying to get some things together for ETSY and EBAY sales before October.

BLOG…

I need to start thinking about BLOGMAS for 2019 and get back on track with the antique recipes.



CRAFTS/PROJECTS…

hopefully the final parts arrive today to finish the Christmas garland.  BTW it's only 107 days until Christmas, just saying 😀



ON MY MIND / THINGS THAT ARE MAKING ME HAPPY While we were away hubby's father passed away.  This is really sad for us, but was also somewhat expected. The part that is on my mind is how things are being handled by my SIL.  Hubby has 3 sisters and a brother.  One of the sisters is a, hmmm what do I say here, let's just call her controlling.  So much so, that in the past EVERYONE just gives into her instead of standing up for what is the best or right thing to do.  His mom passed away 2 1/2 years ago and it was decided then that her ashes would be put on the mantle to wait for dad to pass and then we would do a joint celebration of life.

The part that is on my mind now is hubby is quite upset because the controlling sister is not communicating and just deciding unilaterally how the celebration of life is going to be handled as well as EVERYTHING else!  She has chosen the worst and most inconvenient time (Thanksgiving Day) and decided to do a "dinner" at her house.  Did I mention she has a small house?  He has a few issues with this as does his brother, but she won't listen to hubby and the 2 older sisters just won't confront her.  Issue number 1 is that Thanksgiving is like 3 months from dad's passing.  Issue number 2 is that she lives in smaller neighborhood with limited parking.  Issue number 3 is that we have a HUGE family and everyone would like to be there and many family members are now married with kids and grand kids or blended families making Thanksgiving completely a poor time choice.  Both brothers are in favor of giving mom and dad their own day and having the celebration at the Elks where there is ample space and parking.  They also believe that mom and dad would want it that way and so do I.  I support hubby and what he wants, but it's not my place to get into it with his sister and so I pray that the situation works itself out without too many bad feelings between siblings.
Dad was 97 years, 8 months and 1 week old.  Mom was 4 days short of her 97th birthday. Makes me feel ancient to think of it, but then I remember hubby is 20 years older than me and wasn't the eldest so everything goes back into perspective for me.

WHAT IS ON THE DVR, I LIKE OR ON THE LIST TO WATCH/SOMETHING INTERESTING I WATCHED I'm looking forward to the fall season, but in the meantime football is back, Chesapeake Shores has returned and there are some Hallmark movies on the DVR 😀

I'M READING I'm now working on Women and Children First: Bravery, love and fate: the untold story of the doomed Titanic.  I can't say enough about how much I enjoyed The Secret Wife by a wonderful historical novelist, Gill Paul and her amazing ability to weave a tale that makes you feel like you're living the history yourself.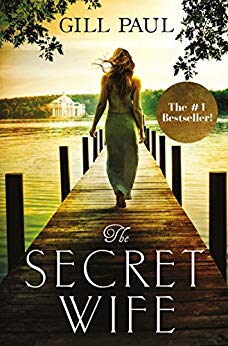 FAVORITE PHOTO FROM THE CAMERA – I'm still editing the trip photos, but here's another peek from the amazing wildlife we encountered.  We LITERALLY ran across 2 different herds just hanging out by the main road and neighborhoods.  This is about a third of the herd that was moving through this neighborhood.  The guy that owns this house won't need to trim his hedge or fertilize his lawn for quite some time!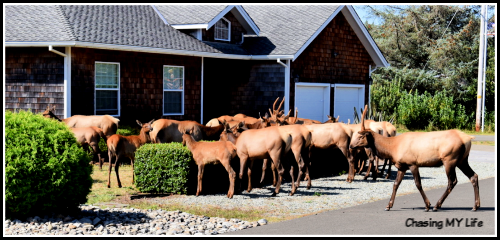 INSPIRATION

HEALTH & BEAUTY TIPS
HOMEMAKING/COOKING TIP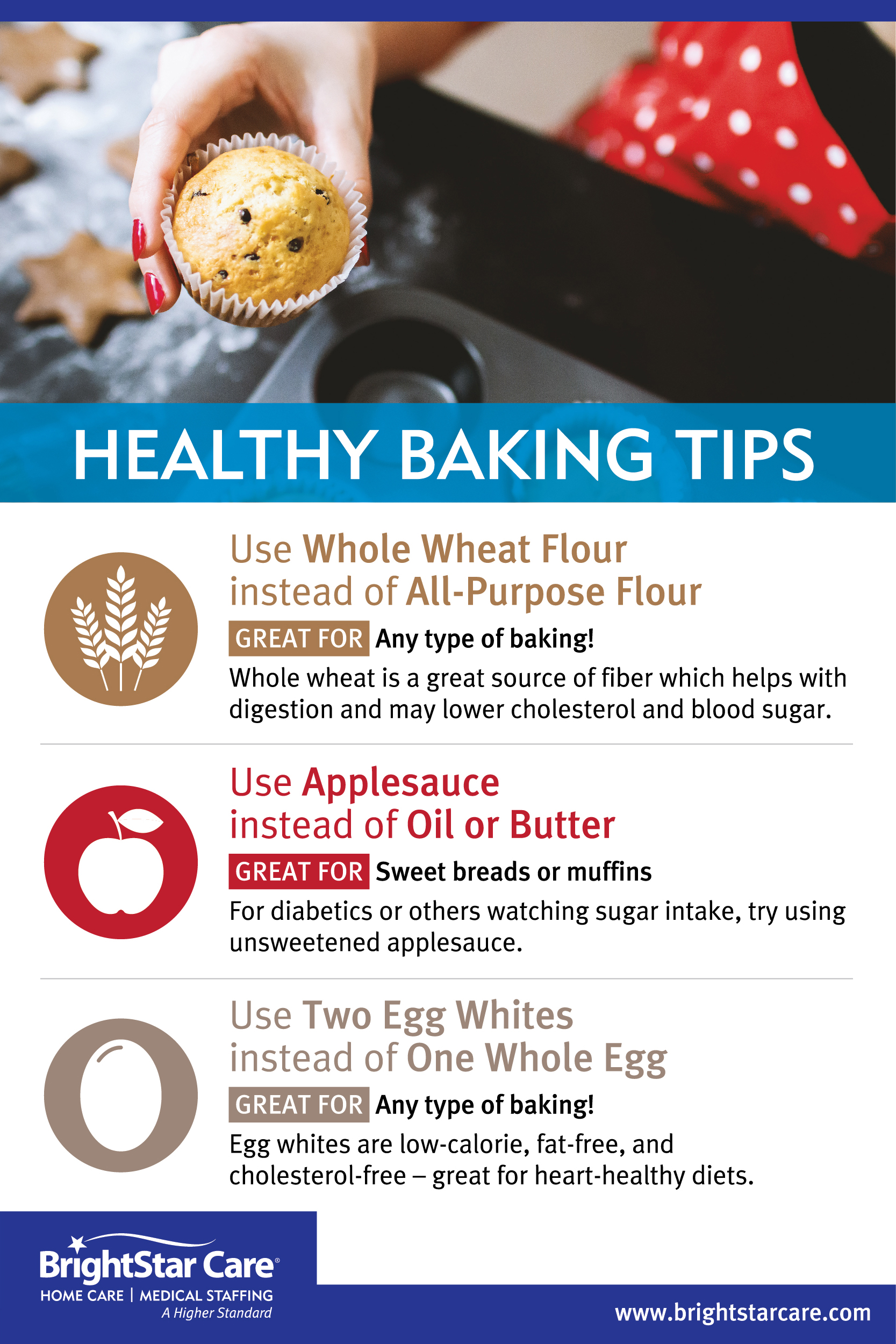 MENU MEAL PLANS FOR THE WEEK
MONDAY – BACON WRAPPED GRILLED CHICKEN WINGS & SALAD
TUESDAY – LEMON LIME PEPPER CHICKEN & SALAD
WEDNESDAY – BACON RANCH CHICKEN CASSEROLE & SALAD
THURSDAY – BAKED PINEAPPLE SALMON & COLESLAW
FRIDAY – CHICKEN LOMBARDY & GLAZED CARROTS
SATURDAY – BREAKFAST ENCHILADAS, CHEESE & POTATO STUFFED PORK CHOPS & BROCCOLINI
SUNDAY – BREAKFAST SLIDERS, BLUE HAWAIIAN COLADAS, TUSCAN CHICKEN & PINA COLADA CHEESECAKE & NO CHURN COOKIES & CREAM ICE CREAM for my birthday 🎂
SUCCESSFUL RECIPE LINKS FROM LAST WEEK
FEATURED PARTY LINKS FOR THIS WEEK